You might remember how excited we were when we found out that Megan Erickson and Santino Hassell were collabing on the new Cyberlove series. Well, our flails continue with book two: Fast Connection!
***About the Book***
Fast Connection
by
Megan Erickson
,
Santino Hassell
Also by this author:
Make It Right
,
Changing His Game
,
Focus on Me
,
Dirty Talk
,
Dirty Deeds
,
Tied to Trouble
,
Strong Signal
,
Out of Frame
,
Leveling the Field
,
Hard Wired
,
Mature Content
,
Sutphin Boulevard
,
First and First
,
Oversight
,
Illegal Contact
,
Third Rail
Series:
Cyberlove #2
Also in this series:
Strong Signal
,
Hard Wired
,
Mature Content
Published by
Megtino Press
on July 11, 2016
Genres:
Contemporary Romance
,
M/M Romance
,
May/December Romance
,
Met Online
,
Player Falls in Love
Character(s):
Military Guys
Pages:
260
Goodreads
Buy the Book
After a decade of serving in the Army, everyone still expects me to be Dominic 'Nicky' Costigan--the skirt-chasing player. They don't know I've been spending my days trying to figure out my post-military life. Including how to pick up guys.

When I meet Luke on a hookup app, he makes it clear it's for one-night only. That's fine with me, because I'm down to see what this silver fox can do. But after I arrive at his doorstep, it doesn't take long to realize we have serious chemistry, and we end up meeting again.

He's got more walls around his heart than a military base, but I think he's as addicted to me as I am to him. He can't resist me for long. I mean, who can? Except Luke's rules exist for a reason, and when I test his limits, things get complicated. Maybe too complicated.
***Our Review***
Erin: Well folks, the highly talented, powerhouse duo of Megan Erickson and Santion Hassell have done it again with their newest collaboration, Fast Connection. Gritty, real, and sexy, this book was one hell of a ride from beginning to end. Technically, though this is book two in the series, it CAN be read as a standalone, but it definitely SHOULDN'T be! Seeing sexy, cocky, and a bit vulnerable Dominic Costigan is MUCH more appreciated after seeing him in Strong Signal first.
That being said, now on to Luke and Dominic in Fast Connection. They meet on Grindr if that tells you anything about these two. Dominic is home from Afghanistan and living in his parent's basement. He has a job he hates working in his family's bakery, next to no friends, and a libido and a wish to explore his bi side that just won't quit. Enter Luke Rawlings. A divorced, silver fox father of two teenagers, owner of his own business, and a man with such a strict rule when it comes to his hook ups, he kicks Dominic out of his house after their first time before Dominic can barely get dressed. Twelve years Dominic's senior, when these two first meet, he vows to stick to sex only with absolutely nothing else. Dominic being the slightly naive, pushy, bratty guy he is, doesn't let Luke's cold, gruff manner dissuade him (much) once he decides that Luke is for him. These two … the chemistry and intensity is on fire!
He flicked on some music, and then I was backing him up against the wall and shoving my tongue in his mouth. He tasted like coffee and pie, and I made a "mmm" sound. Luke's hands clamped around my hips, fingers digging into my ass, and he ground against me with rough impatience.

"I thought you didn't want to do this," I said against his lips.

"I can never stick to my guns when it comes to you, Dominic." Luke tilted his head back against the wall. He guttered out a sigh. "Whenever I try, it takes just one look, one touch, one fucking taste, for me to cave."

I kissed down his throat and lower, slowly sinking to my knees. "Why's that?"

"Because I find you goddamn irresistible." Luke swallowed audibly when I rubbed my face against his crotch. "And I want you all the time."
What follows are hilarious Grindr messages, a thawing of Luke's cold heart (though he does have a reason for his behavior) and a relationship that felt real and genuine. Admittedly, it took me longer to warm up to Luke than Dominic but once these two got their shit together, they were fabulous. As usual, the writing prowess of Erickson and Hassell shines though in the way Dominic and Luke interact. Biting sarcasm, dirty talk in bed, and an in your face kind of honesty in the way Dominic and Luke talk to one another, and really to everyone else around them. I really loved everything about these two. I liked Luke's relationship with his ex-wife, Nadia. I liked Dom's protectiveness and love for his sister, Adriana. I liked the whole feel of the neighborhood where they both live, and how each of their family dynamics shapes who they are.
Fast Connection touched on so many relevant themes. How hard it is for a veteran for assimilate himself or herself back into civilian life. How the lack of money causes stress for everyone in a family. How relationships that begin online are every bit as real and meaningful as those that come about in more conventional ways. I liked that neither Luke nor Dominic have a perfect family, neither man is perfect either, but that only makes them work harder to overcome their issues to be together.
There's drama. There's lots of humor and witty dialog. There are complex characters who are flawed and make mistakes. There's sex … lots of hot, dirty sex. There are multiple cameos of Kai and Garrett. *squeee* In short, this book is fabulous. Brilliant storytelling, well developed characters, and a couple that you will find yourself falling absolutely in love with. Read this one, you won't be sorry!
Report Card
Cover
Characters
Plot
Writing
Steam
Overall:
4.5
***About Megan Erickson ***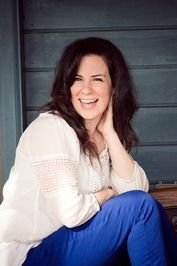 Megan Erickson grew up in a family that averages 5'5″ on a good day and started writing to create characters who could reach the top kitchen shelf.
She's got a couple of tattoos, has a thing for gladiators and has been called a crazy cat lady. After working as a journalist for years, she decided she liked creating her own endings better and switched back to fiction.
She lives in Pennsylvania with her husband, two kids and two cats. And no, she still can't reach the stupid top shelf.
Find Megan Here: Website | Facebook | Twitter | Goodreads
***About Santino Hassell***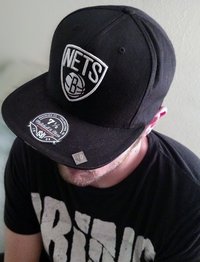 Santino Hassell was raised by a conservative family, but he was anything but traditional. He grew up to be a smart-mouthed, school cutting grunge kid, then a transient twenty-something, and eventually transformed into an unlikely romance author.
Santino writes queer romance that is heavily influenced by the gritty, urban landscape of New York City, his belief that human relationships are complex and flawed, and his own life experiences.
Find Santino Here: Website | Facebook | Twitter | Goodreads
Related Posts