Everything
by
Melissa Pearl
Series:
Songbird #3
Published by
Self-Published
on April 24, 2015
Genres:
New Adult
Pages:
236
Goodreads
Buy the Book
Jody Pritchett had a dream...but life had other plans. Instead of singing and dancing on Broadway, Jody's a twenty-year-old single mom, living at home with her disapproving father and overbearing sister. The choice to keep her little Angelia came with a high price and although she adores her baby girl, it doesn't take away the sting of kissing goodbye her chance at a career on the stage.

Leo Sinclair had his own dream...but got lost along the way. After a failed marriage that left him hollow and downtrodden, the Australian songwriter wonders what joy his future could possibly hold. Encouraged by the one family member who doesn't think he's a failure, Leo decides to stop living the life everyone expects him to and start chasing his dreams again.
When the perfect opportunity comes knocking, Leo leaves Australia behind and hops a flight to LA. With his sights set on selling a musical to a Broadway producer, Leo is determined to finally realize his life-long dream. But life gets in the way again, when he spots a young mother outside his apartment in tears. He never realized how one person, one voice, and one Angel could have him contemplating abandoning his dreams once again.

As these two burned hearts wrestle to overcome their past struggles, Leo and Jody must decide what dreams are worth clinging to...because, sometimes, everything you want is not everything you need.
Kassiah: I didn't read the other books in the Songbird Series, and after reading this, I definitely won't be. Pretty much every single thing about this book rubbed me the wrong way, and I am sure that I would have flounced it if I hadn't committed to writing a review. I just kept expecting it to get better. Unfortunately, it got worse. And worse.
Jody is a twenty year old single mom who gave up her dream of singing on stage when she got pregnant. Devastated by the fact that the father of her baby (who was also her teacher) didn't want her to have the baby, she dropped out of school and has been living with her dad and sister ever since. Fast forward to when the baby is eight months old. Jody is depressed; her father is barely speaking to her, and her sister wants to move in with her movie star boyfriend but feels like she can't because she has to help Jody with the baby.
Wanting some time to herself to think about how much she screwed up everyone's lives by keeping her baby, Jody takes Angel to the park, where she cries and runs into Leo. Leo is fresh from a divorce, just coming to the United States from Australia to pursue his dream of writing and producing on Broadway. He has an uncle with great connections who gave him a job managing a building. Leo decides to put an empty apartment in the building up for rent so he can make a little extra cash and hire a building manager so he can focus on his production. It seems like fate when Jody answers his ad and Leo makes her an unlikely offer: she can live in the apartment in exchange for managing the building. Leo will also buy her food and give her a small salary. I should point out here that Jody has no experience with anything but Leo feels he has to take a chance with this girl.
They start out with the new arrangement and when Leo hears Jody sing, he gets the inspiration to write his musical.
She was my nightingale, my muse, and that one image of her singing about starting over and taking a leap sparked an idea so potent I hadn't been able to escape it.
Of course, along the way, Jody and Leo develop feelings for each other. How can it all work out when Jody is saddled with being a single mother and Leo's dream is to move to NYC for Broadway?
There is so much ridiculousness in this book, I barely know where to start. First of all, I acknowledge that being a single mother is a hard job. I was one. And at the same age Jody was. I was 19 when I had a kid by myself, and though it wasn't an ideal situation, I had my family's support–just like Jody. She continues to mention the fact that she "chose to have" the baby. *shrugs* I don't know–I feel like by the time your baby is a year old, that ship has sailed. You did it, so stop whining and be a mother for fuck's sake.
To that end, there are a lot of things that shock the hell out of me where her baby, Angel, is concerned. Like the fact that her sister (or her friend, I can't remember) suggests that Leo babysit when Jody is going to a party. Dude is pretty much a stranger and has never indicated that he loves babysitting. Jody's reactions to so many things about Angel are so dumb, I want to call social services on her. And the big climax of the story? Trust me, this girl is downright stupid, and I was not cheering for her to get everything she's ever wanted.
There was no chemistry between these two characters, and there are several instances that Leo sounds like a girl. He talks about his undies and his "core temperature" rising, and he refers to his dick as "the little general" too many times for it to be cute.
Though I don't know every law from every state, I don't think this author researched CPS very well or the protocol for injuries. I'll just say if every time one of my kids had a cut or a bruise, the doctors had to turn me in for investigation, we'd be on a first name basis now. It could just be that my state doesn't care, but I doubt that. Regardless, I feel like it's unrealistic for a social worker to say to a twenty year old:
"I can see you're young and she probably wasn't planned, but you've chosen to keep her, and you need to take that seriously."
Really? *smh*
Also, this seems petty after everything else I've pointed out, but her dad didn't know the song "You Can't Always Get What You Want" or who it was by. He referred to the lyrics from Glee. And didn't know the song. I mean…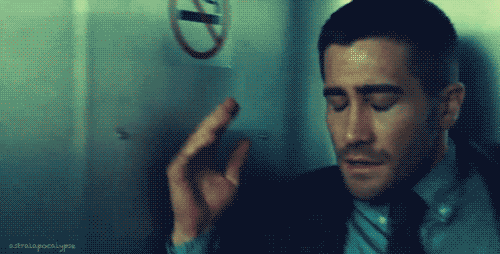 There were a few things I did like; the idea for this story was good, which is why I'm rounding up to two stars. Jody did have authentic feelings at some points.
I was a single mother, who would ever want me now?
But the rest was awful. I was genuinely shocked when I got to the end of this book and found that there was not only an editor, but four proofreaders. I have talked about this before, but authors, you're not doing yourself (or your readers) any favors if you get your friends to pre-read for you. Get someone who will point out the stuff that doesn't work so you can fix it before publishing, not someone who will kiss your ass and tell you how great you are. Because this? Wasn't great.
Report Card
Cover
Characters
Plot
Writing
Steam
Overall:
2
Related Posts