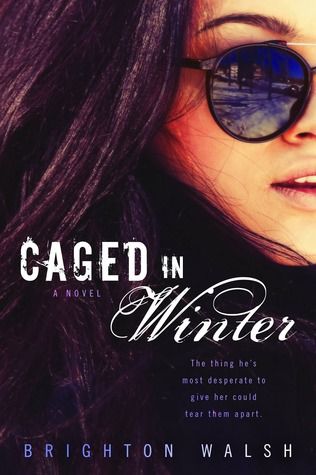 Caged in Winter
by
Brighton Walsh
Also by this author:
Season of Second Chances
,
Tessa Ever After
Series:
Caged in Winter #1
Published by
Berkley
on November 4, 2014
Genres:
New Adult
Pages:
304
Goodreads
Buy the Book
In this emotional and sexy New Adult debut from Brighton Walsh, the only thing more frightening than commitment is hope...

Aspiring chef Cade Maxwell is immediately, viscerally attracted to Winter Jacobson. But it's not her mouthwatering curves he's drawn to—it's the strange emptiness in her eyes. When Cade saves her from a drunken customer with grabby hands, he's shocked at her response...

Winter doesn't need Cade's help. After a lifetime of getting by on her own, she's happy to rely on herself. She's exactly seventy-six days away from graduating college, and if she can hold it together that long, she'll finally be able to rise above the crappy hand she was dealt.

But now, every time she turns around, Cade is there, ready to push her, smile at her, distract her from her plans. Winter knows she can't afford to open up—especially to a man she's terrified to actually want.
Kassiah: I've been a fangirl of Brighton Walsh and the stories she weaves for many years, and I cannot say enough good things about how awesome she is. We did an interview with her on Swoony Boys Podcast, so definitely check that out! As you probably already know, New Adult is pretty much my favorite genre right now, and Caged in Winter is a must read.
Abandoned by her single-parent mother, Winter Jacobson has been on her own since she was a little girl, bouncing from foster home to foster home before finally making her way through college. She's months from graduation, holding down a shitty, degrading job that she hates when she meets Cade Maxwell. He's a tatted, pierced, motorcycle-riding culinary school student who can't seem to forget the girl with big green eyes and a fiery disposition.
But there is something about this girl. Her ballsy, fuck everything attitude. Her vulnerability clashing with the pride she has. The secrets she keeps hidden in her eyes. Even after only a week, I want to uncover them all.
Despite the fact that Winter seems totally determined to keep Cade at arm's length, Cade is equally determined to win her over.
"Maybe tonight will be my lucky night. Maybe I'll blow your mind with something completely random, and you'll think, 'Yeah, I need to go out with that guy.'"
He finally wears her down, and they begin to fall for each other. Winter is very vulnerable and scared to believe that anyone could love her just for her. Cade is patient and sweet and swoony, and he's suffered tragic losses in his life, too. He knows what it's like to want to be there for someone and for someone to need him. Did I mention he's swoony?
She tastes like cookies and wine, and I want to fucking devour her. She grips my shirt with both hands, clutching me to her, and I stop holding back and press every inch of my body against hers, groaning as my cock presses fully against her. The moment a whimper comes from her, I know she feels it. And I cant muster up any embarrassment, because I want her to feel it. Even with all her brass balls and fuck-everything attitude, something tells me she needs reassurance, so I give it to her. In every stroke of my tongue against hers, every brush of my thumb along her jaw, I show her how much I want her.
When the chips are down and Cade pushes just a little, it's more than Winter can handle.
My independence is the last thing I have left, and I'm going to cling to it with everything I have.
Will they let Winter's need for independence and Cade's sense of responsibility stand in their way of a happily ever after? *booming announcers voice**Find out in Caged in Winter by Brighton Walsh.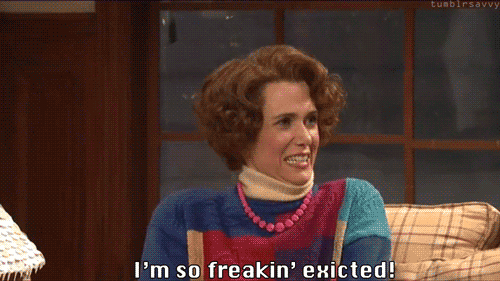 I loved quite a bit about this book, especially these characters. I love that they had great banter and so much fun.
"So I think the next time we do this, it should be at your place. If that's what you can do on a shitty old futon that isn't even pulled out, I'd love to see what you can do in a bed."
They're really adorable together. And hot.
"Take it, baby. Take whatever you need. Take all of it. It's yours."
I don't want to quote the whole book–and I fear I already have–but I do want you to know how authentic it was. How awesome these characters were. And how much I loved it.
There are a few things that I didn't like, like the fact that Winter's last name is Jacobson (I know, I'm weird), and the whole…blow up, I guess? I thought it wasn't big enough. Or what they were fighting over wasn't important enough.
I can't even trust him with my simple wishes, let alone my heart.
Really? I don't know. I just…didn't love her reactions, honestly. And I guess that's more realistic that not. People get in arguments all the time that cause their relationships to change, and when they look back, I'm sure they often wonder if it was all worth it. But as authentic as this story felt, this was one area that I thought should have been a little more dramatic, even though one of the things that I liked the most about it was that it didn't have ridiculous drama.
This story was told in alternating points of view between Winter and Cade, which I loved. Winter's voice was very realistic to me, and to an extent Cade's was, too. Unless he was using words like insouciant and exacerbate and supine and busting out sentences like "I need to be garnering contacts in the industry, polishing my attributes, working on my hindrances." Just my opinion, but it was a little too thesaurus-worthy to me. But then again, I hang out with high school kids most of the time, so maybe my vocabulary's just not what it once was.
All in all, I loved Caged in Winter, and I absolutely cannot wait for more from Brighton Walsh–more characters in this universe (Jason!!!), more stories from her, just more of Brighton. If you love New Adult (or just sweet, sexy guys and heroines you'll root for), you're going to love this book.
Report Card
Cover
Characters
Plot
Writing
Steam
Overall:
4.5
Related Posts