Elisabeth Grace is one of our favorite authors (and people!), so we jumped at the chance to participate in the blog tour for her latest title, Built to Last. We got to read it installment-style with her newsletters but reading it all at once was a treat. We know you're going to it! We've got an amazing giveaway to share with you, along with our thoughts on the book. But first, you know the drill–here's the 411 on Built to Last:
***About the Book***
Built to Last
by
Elisabeth Grace
Also by this author:
Rumor Has It
Series:
Saltwater Springs #1
Published by
Self-Published
on November 16, 2015
Genres:
Contemporary Romance
,
Second Chance Romance
,
Small Town Romance
Character(s):
Contractors/Builders/Construction Guys
Pages:
193
Goodreads
Buy the Book
At seventeen, the small town of Saltwater Springs had been everything to Scarlett Devereaux—as had her boyfriend Luke. Never had she imagined she'd have to leave them both behind—until the night that changed everything. A decade after skipping town Scarlett returns to start over in the only place that ever really felt like home. But when nothing goes as planned, she's forced to turn to Luke for help.

With a drunk for a dad and a mom making pocket change at the local diner, no one ever thought Luke Garrity would amount to anything. After building a successful contracting business he's proven everyone wrong professionally, but things in his personal life are upside down. Making it the exact wrong time for Scarlett to return to Saltwater Springs.

With a history of devastation and heartbreak between them can Scarlett and Luke make amends, or will secrets from the past threaten the foundation of Scarlett's new life? Were Luke and Scarlett really built to last?
About Elisabeth Grace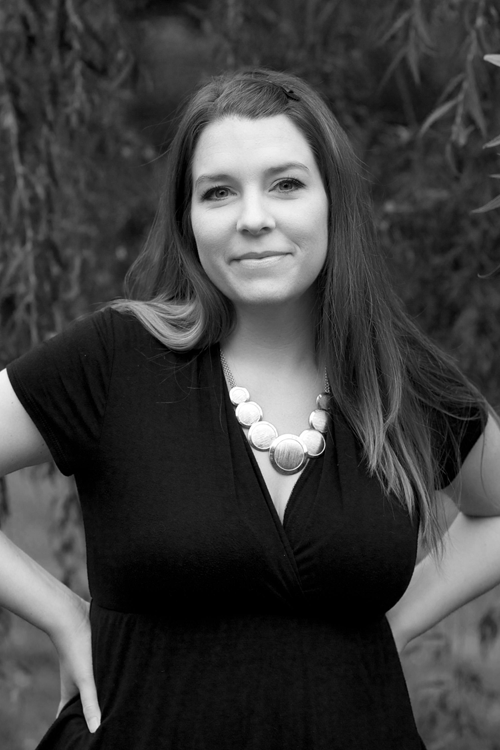 Elisabeth has a soft spot for romance novels with happily ever afters and a hot spot for alpha males! She currently lives outside Toronto, Canada with her hubby and two small children. Life is busy, but never too busy for a good story and to share her love of reading and writing with others.
For more of the lowdown on Elisabeth find her here: Website | Facebook | Twitter | Goodreads
***Our Thoughts***
Kassiah:
Ahhh! I loved this book! Second chance romances are some of my favorites. Throw in a sexy Southern guy, and Elisabeth Grace hit it out of the park with this one.
After leaving her high school sweetheart, Luke, ten years ago, Scarlett comes back home. She runs into her former flame when she needs a contractor to finish up the work so her bakery can open on time. Their chemistry is off the charts, right from the beginning, but there's still a lot of hurt between them–especially on Luke's part since he never got over her leaving him without explanation.
Luke was sweet, and I just loved him. He didn't always react the way I expected him to, but he was authentic. And hot.
"I've been wanting to do that for a decade."
The way he is with his niece, Gabbie, definitely puts him in DILF territory. He was a standup guy, and he said (and did) some swoony things.
"Sometimes you need to let the people who love you be there when things go to hell in a handbasket. And for the record, let me make something perfectly clear…I will always be there to support you. Always. There is nothing you could do or say that will change that.
Scarlett…I liked her. I thought her feelings about Luke were realistic. When she came back to town and was shocked to find him still living there, I love that she didn't want to know what was going on in his life, afraid that he had gotten married and moved on. Her secret was very predictable, but I'm okay with that.
The setting was perfect. And I loved Mrs. Montgomery (grin). I can definitely see other characters getting their own story, despite the fact that there is a future epilogue.
So what didn't I like? I didn't love that Luke called Scarlett "Lettie"–that name just annoyed me. It's petty, I know. Also, like I said, I thought things were slightly predictable, but I guess I can't really complain about that. This was a fun read that I just couldn't put down.
This story reminded me a little of Sweet Home Alabama. Small town romance lovers and fans of Jill Shalvis and Bella Andre are going to love Elisabeth Grace's Built to Last. If you haven't read anything from her before, now is the best time to get started.
Report Card
Cover
Characters
Plot
Writing
Steam
Overall:
4.5
***GIVEAWAY***
Enter to win a Kindle Fire! Stop by Elisabeth Grace's site to enter.
Good luck, Pretties! Inquiring minds want to know–what's your favorite small town romance?
Related Posts