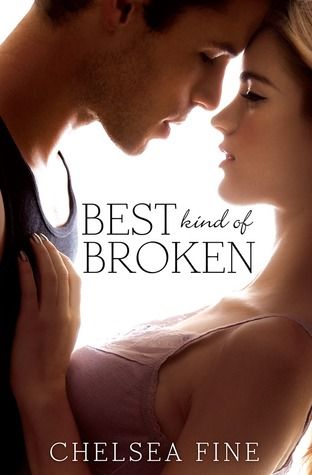 Best Kind of Broken
by
Chelsea Fine
Also by this author:
Right Kind of Wrong
Series:
Finding Fate #1
Also in this series:
Right Kind of Wrong
Published by
Forever
on March 4, 2014
Genres:
New Adult
Pages:
336
Goodreads
Buy the Book
Pixie and Levi haven't spoken in nearly a year when they find themselves working―and living―at the same inn in the middle of nowhere. Once upon a time, they were childhood friends. But that was before everything went to hell. And now things are... awkward.

All they want to do is avoid each other, and their past, for as long as possible. But now that they're forced to share a bathroom, and therefore a shower, keeping their distance from one another becomes less difficult than keeping their hands off each other. Welcome to the hallway of awkward tension and sexual frustration, folks. Get comfy. It's going to be a long summer.

Kassiah: This book was one of my most anticipated reads–so much so that I emailed the publisher and begged for an early copy. You can only imagine that I was pretty excited when we were invited to participate in the official blog tour for Best Kind of Broken.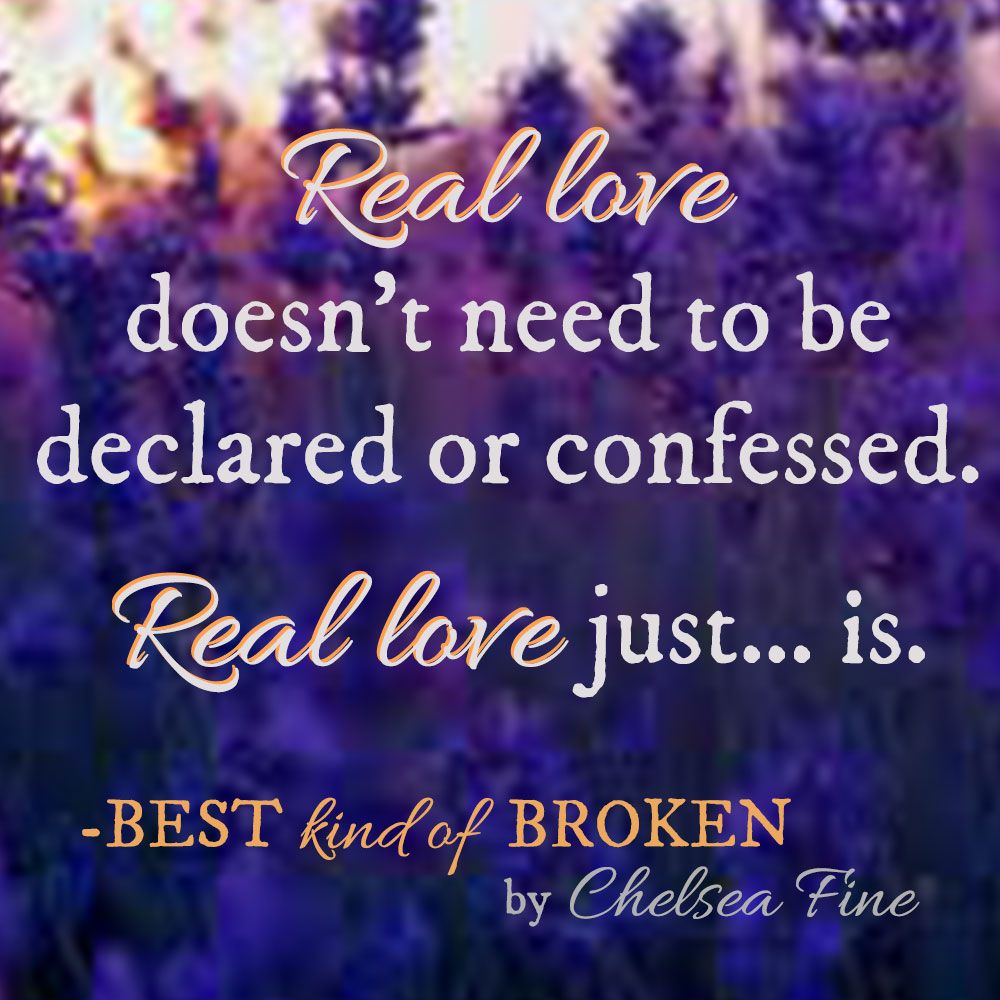 Nineteen year old Pixie is spending the summer working at her aunt's hotel when she gets a surprise she didn't think she could handle:
I started working for my aunt Ellen at Willow Inn because one of the job perks–and I use that term loosely–is free room and board.

And my free room shares a hallway and a bathroom with the only person I was hoping to avoid for the rest of my life.

Levi Andrews.

Hot guy. Handyman. My long-lost…something.
Pixie and Levi were best friends until thirteen months ago, when something terrible happened in both of their lives, causing them not to speak to each other again until she shows up for the summer. Both of them feel an overwhelming guilt for the part they each played in what happened, and they just can't get past it. They also can't get past the way they still feel about each other.
Right here, right now, yesterday, tomorrow–whenever he's near–I feel safe. Safe and loved. Because that's exactly what I am, even if he doesn't know it. Even if I don't deserve it.
Over the course of the story, they try to deny the way they feel and come to terms (somewhat) with what happened and why they didn't speak to each other again after that. Their UST is off the charts, and everyone knows it is just a matter of time until they give in.
He gripped my hips as my hands, still clutching the flag, slid over his shoulders and pulled me up toward the mouth I wanted so much more of. I whimpered desperately and I wasn't even ashamed. This was Levi. This was everything right.

His hands slid up my body and held my face, his warm palms cupping the sides of my neck as his thumbs stroked the edge of my jaw and the curve of my cheeks.

He kissed me like he owned me. Like I was his, and his alone, to kiss. And I wanted to be.
There are a few hiccups in their path toward one another, including their total lack of communication and the fact that Pixie has a boyfriend at the beginning.
I really liked these characters. I could immediately feel the connection that Pixie and Levi shared, and I liked both of them, especially Levi.
"I can think of better things for you to do in my bed, Pix."
I loved their banter and their fights and how crazy about each other they were. And though I didn't really think the reason that they didn't speak to each other for thirteen months–considering that they were best friends before that–was realistic, I also really liked the idea for this story. The supporting characters were awesome too, and I'm excited to see who will be featured in the rest of the series.
There were a few things I didn't like, though. I hated the repetitiveness of their thoughts and actions. They ran hot and cold with each other a little too much for my tastes, and I'm not a fan of the whole one steps forward and three steps back approach. I didn't think her mother was realistic–at all, but I am glad that Levi stood up to her. I also did not love the smexy parts, and the fact that she howled like a werewolf or that they were having loud sex when there were other people very close by. Maybe that's just me.
With that being said, it was a good story with likable characters that you'll find yourself rooting for. If you're looking for a story with substance and an original storyline, I think you'll really like Best Kind of Broken.
Report Card
Cover
Characters
Plot
Writing
Steam
Overall:
3.5
**About Chelsea Fine**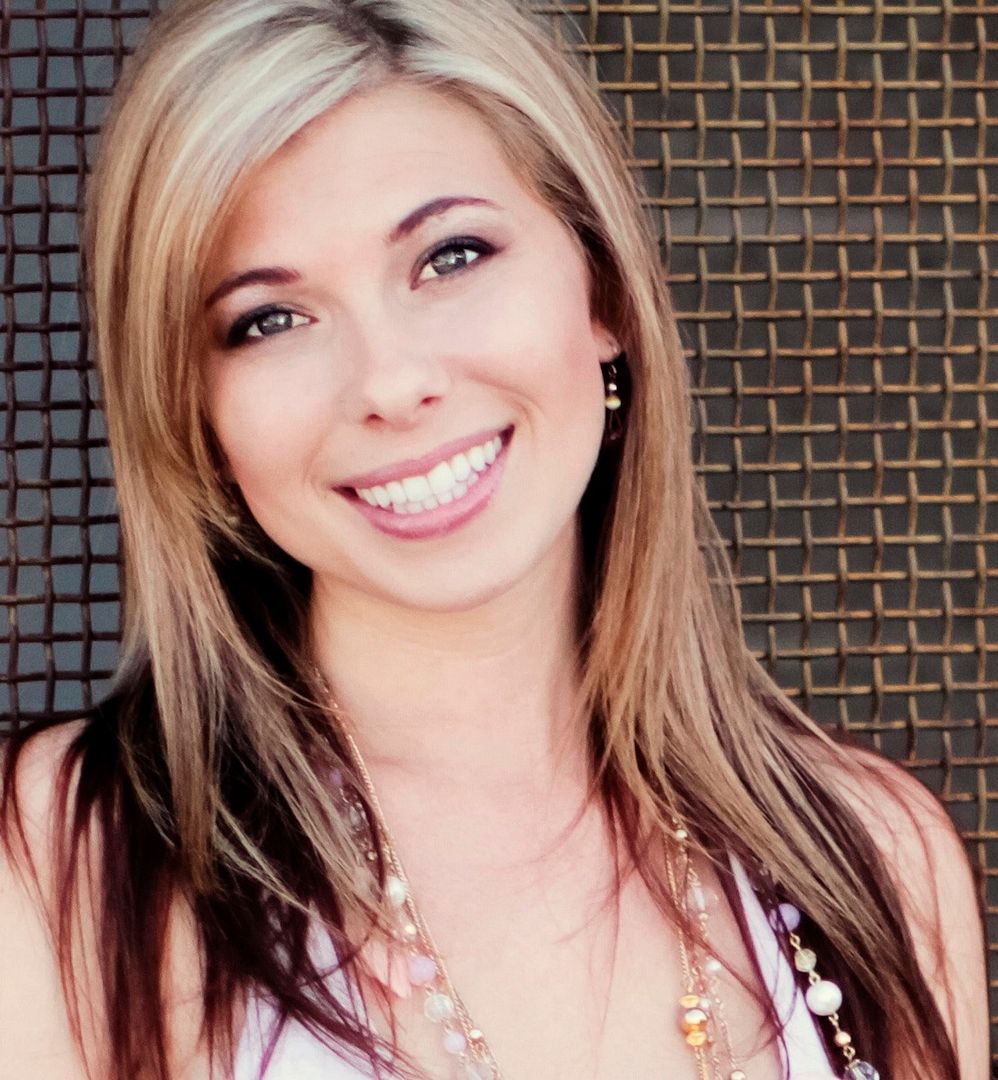 Chelsea lives in Phoenix, Arizona where she spends most of her time writing stories, painting murals, and avoiding housework at all costs. She's ridiculously bad at doing dishes and claims to be allergic to laundry. Her obsessions include: superheroes, coffee, sleeping-in, and crazy socks. She lives with her husband and two children, who graciously tolerate her inability to resist teenage drama on TV and her complete lack of skill in the kitchen.
Find Chelsea Here: Website | Facebook | Twitter | Goodreads
***GIVEAWAY***
Enter to Win an Art Supply Prize Pack with Forever Tote Bag and Copies of Best Kind of Broken
a Rafflecopter giveaway
Good luck!
Related Posts