We're so lucky to have author Nalini Singh on today to let us know all about Writing a Series: Connections and Growth. If you don't know Nalini, she's the author of the fantastic Psy-Changeling series (plus lots more!). Shield of Winter, the latest book in the Psy-Changeling series was released this week, and we've got a review for that coming up, but first let's get to know Nalini a little bit and find out what she has to say about Writing a Series.
Writing a Series: Connections and Growth
by Nalini Singh
I love writing relationships, and not only romantic relationships. Romance is key, the driver of my stories, but family relationships, friendships, pack dynamics, I love all of them, too.
It's part of why I so enjoy writing series – the scope of a series gives me plenty of room to explore the fully textured worlds of my characters. No one exists in isolation; we all have webs of relationships that define us and none of those relationships remain forever static. Neither do the characters.
Everyone changes over time.
In a series, I'm able to showcase these changes. Kit is a great example. When the story begins, he's an adorable and confident near-eighteen-year-old leopard changeling who tries to flirt with the heroine. We then see him start to flex his strength, get into trouble as he makes mistakes while attempting to find his place in the world.
Over the past several books, he has not only learned from those mistakes, but begun to settle into his adult skin. The boy we first met has become a strong, stable young male who is a testament to the love and discipline of the DarkRiver pack, and who makes his pack proud. At each stage of his life, he has had packmates, friends, family around him, each connection helping him to grow, to become who he's meant to be.
Kit is still growing, still becoming. One day, he will be a powerful alpha in his own right, and I hope to go with him into that phase of his life, too. And he is only one of the characters in the Psy-Changeling world. So many lives intersect in this series, each individual with his or her own story to tell. It gives me incredible joy to visit with these characters, to watch them develop from book to book.
***About Nalini Singh***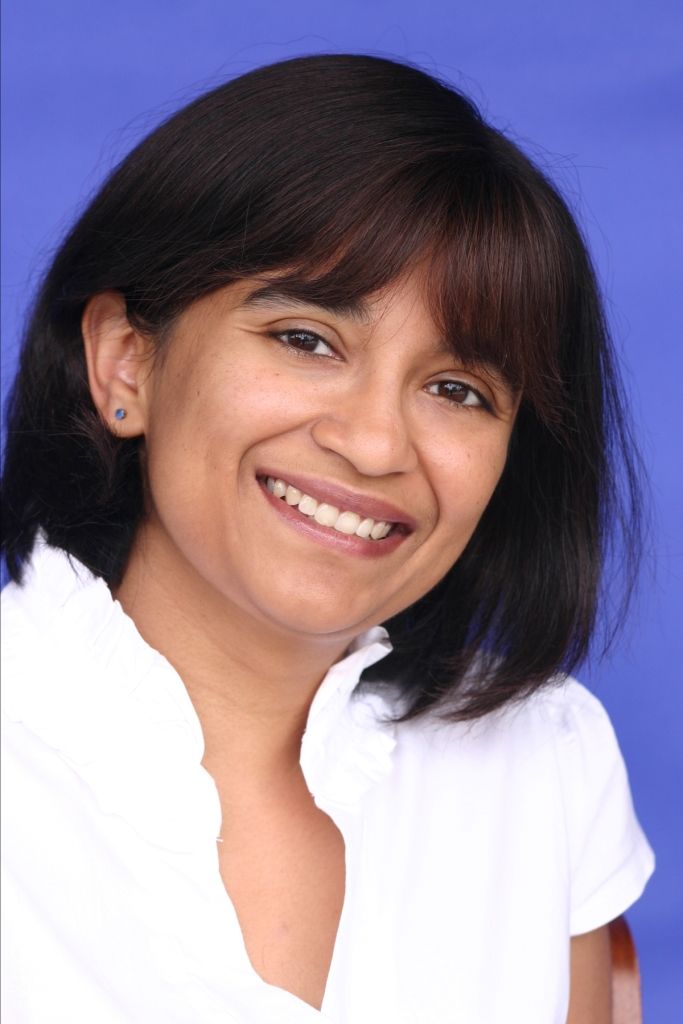 Nalini Singh has been writing as long as she can remember and all of her stories always held a thread of romance (even when she was writing about a prince who could shoot lasers out of his eyes). She loves creating unique characters, loves giving them happy endings and she even loves the voices in her head. There's no other job she would rather be doing. In September 2002, when she got the call that Silhouette Desire wanted to buy her first book, Desert Warrior, it was a dream come true. She hopes to continue living the dream until she keels over of old age on her keyboard.
Nalini was born in Fiji and raised in New Zealand. She also spent three years living and working in Japan, during which time she took the chance to travel around Asia. She's back in New Zealand now, but she's always plotting new trips. If you'd like to see some of her travel snapshots, have a look at her Travel Diary page (updated every month).
So far, she has worked as a lawyer, a librarian, a candy factory general hand, a bank temp and an English teacher and not necessarily in that order. Some might call that inconsistency but she calls it grist for the writer's mill.
To find out more about Nalini's books or to read full-chapter excerpts, please visit her website. While there, Nalini invites you to join her newsletter, which goes out once a month with a roundup of news, as well as exclusive goodies like extra excerpts and free short stories.
Find Nalini Here: Website | Facebook | Twitter | Goodreads
She's awesome, right? We know you'll be excited to check out Shield of Winter:
Shield of Winter
by
Nalini Singh
Series:
Psy-Changeling #13
Published by
Berkley
on June 3, 2014
Genres:
Paranormal Romance
Pages:
448
Goodreads
Buy the Book
Assassin. Soldier. Arrow. That is who Vasic is, who he will always be. His soul drenched in blood, his conscience heavy with the weight of all he's done, he exists in the shadows, far from the hope his people can almost touch—if only they do not first drown in the murderous insanity of a lethal contagion. To stop the wave of death, Vasic must complete the simplest and most difficult mission of his life.

For if the Psy race is to survive, the empaths must wake…

Having rebuilt her life after medical "treatment" that violated her mind and sought to stifle her abilities, Ivy should have run from the black-clad Arrow with eyes of winter frost. But Ivy Jane has never done what she should. Now, she'll fight for her people, and for this Arrow who stands as her living shield, yet believes he is beyond redemption. But as the world turns to screaming crimson, even Ivy's fierce will may not be enough to save Vasic from the cold darkness…
What about you? Do you enjoy series that explore the lives of interconnected characters? What long-running series do you adore?
Related Posts