We've got some sage words of wisdom today from Convicted author Dee Tenorio about When Bad Words Attack!
When Bad Words Attack
Guest Post by Dee Tenorio
I never quite mean to swear. When I was ten and got started thanks to my sisters and their beyond–Tourette's way of speaking, I was able to hide my developing bad habit from my parents. I totally had control of it.
Until my sisters got me mad.
And my Mom employed her Hand-To-The-Back-Of-The-Head Therapy.
Years went by and I became a mother. Nothing revives a swearing habit quite like kids. You don't want to swear in front of them. Or at them. But it's a great way to take out your rage on potatoes with the temerity not to allow themselves to be peeled cleanly. (I still say those rat bastards have it coming.)
Until my daughter asked me if I wanted her to pick up the shit on the floor of the car. (She meant "toys"!)
So, then it became a matter of stopping myself without Mom's fabulous headslap of doom. And I was doing pretty good, too.
Until I started writing suspense.
Somehow, I just can't see a violent bad guy — particularly one who is willing to commit murder or corral a whole team of violent guys — limiting himself to the words "darn", "crap" or God forbid, "dangit". I'm pretty sure I could take down a bad guy like that. (And I cannot stress how lame I am, physically.)
Sure, the bad words don't make the bad guy, but you have to admit, they paint a pretty clear dpicture. And that's how the sneaky bad words get in there. And you find yourself writing more of them, for good guy characters, too. (What? It's a dark world!) Next thing you know, all your characters are swearing — pretty artfully, if I say so myself — and you're telling the potato bad things again. It's like smoking, only you don't have to go outside to do it.
The main problem is simply that I really like writing
So where does that leave me? Well, I'm doing okay for the most part, not swearing around the kids. (Hubby, alas, is not so lucky) The potatoes are all afraid of me, but I've decided that some bad habits aren't as bad as you might think. In fact, some are just evilly good fun.
Got any bad habits you've decided to keep? What am I missing out on?
***About Dee Tenorio***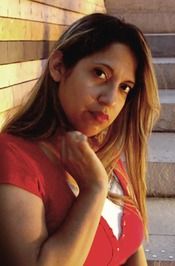 Dee Tenorio has a few reality issues. After much therapy for the problem—if one can call being awakened in the night by visions of hot able-bodied men a problem—she has proved incurable. It turns out she enjoys tormenting herself by writing sizzling, steamy romances of various genres spanning paranormal mystery dramas, contemporaries and romantic comedies. Preferably starring the sexy, somewhat grumpy heroes described above and smart-mouthed heroines who have much better hair than she does.
The best part is, no more therapy bills!
Well, not for Dee, anyway. Her husband and kids, on the other hand…
Find Dee Here: Website | Facebook | Twitter | Goodreads
Here's the 411 about Convicted, which is available on e-readers everywhere 🙂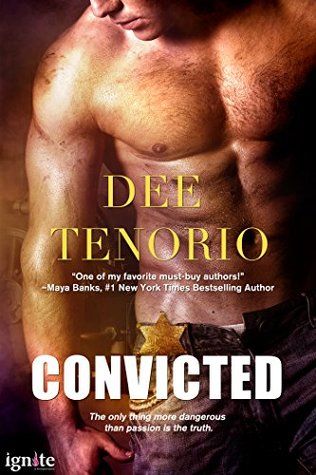 Convicted
by
Dee Tenorio
Published by
Entangled: Ignite
on December 12, 2011
Genres:
Contemporary Romance
,
Erotica
Pages:
196
Goodreads
Buy the Book
A thrilling suspense from Entangled's Ignite imprint…

The only thing more dangerous than passion is the truth.

Former Marine and new Sheriff's Deputy Cade Evigan is hanging onto his damaged soul—and his personal code—by a thread. His current mission? Weed out a violent motorcycle crew from a small mountain town. The problem? Katrina Killian, a woman standing firmly on the other side of the law, smack in the middle of the gang he's there to destroy. She may get under his skin, but the sultry biker has criminal written all over her. So why can't he see her like any other convict?

For two years, Katrina has been a DEA agent hiding in plain sight amidst a pack of killers, working to put an end to the gang that has terrorized her hometown. The last thing she needs is to fall in love with a man who could blow her cover—and her heart—to pieces, but Cade's become an addiction she can't break. Unable to risk either of their lives with the truth, she plays both ends against the middle to keep him safe. But lies can only last so long, and Katrina's time has just run out…
So what do you think, pretties? What bad habits have you decided to keep?
Related Posts