We couldn't wait to tell you all the things about Tyler's Undoing, the first book in the Gloves Off series by L.P. Dover. Check out the trailer:
Allow us to introduce you to Kacey and Tyler: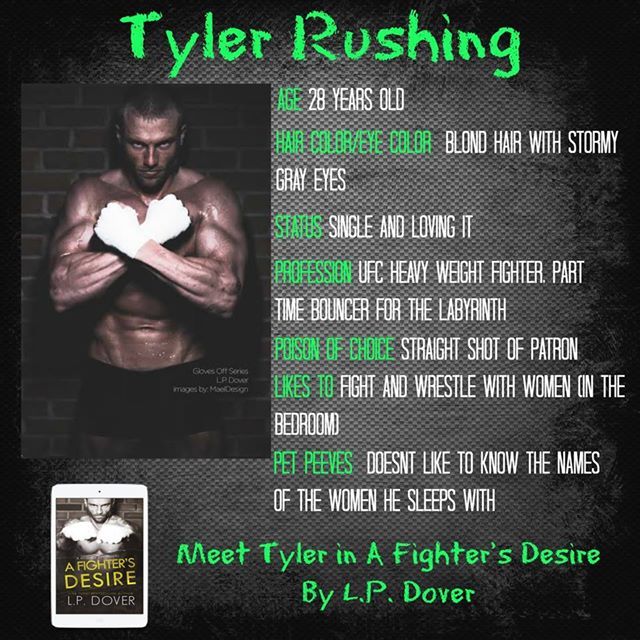 ***EXCERPT***
Spreading my legs with his knee, he smiled down at me and covered my body with his, leaning on his elbows to keep his full weight off of me. I was small underneath his body, utterly at his mercy. It was an archaic feeling, but I wanted him to take me, to claim me for his own—
leave his mark on me.
"I love the way you look when you're happy, it's breathtaking the way your face glows," he claimed, brushing his fingers down my cheek. "However, your eyes are what I love the most."
"Why is that?" I asked, kissing his fingers as be brushed them over my lips.
He brought his own gray gaze down closer and looked deeply into my eyes. "When I look at you, I see that light, beckoning me closer. It's that light I've been so afraid will burn out if you let me in, but the more time I've spent with you, it's only gotten brighter. I'm addicted to it … to you. These days I can't seem to think of anything else."
I felt the same way.
"And once you make love to me it'll only get worse," I admitted tenderly. "Is that a risk you're willing to take?"
He lowered his lips to mine and I closed my eyes, loving the way my lips tingled every time they touched his. "Yes," he answered. "I'd risk just about anything for you."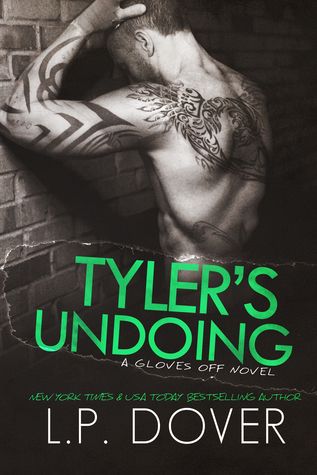 Tyler's Undoing
by
LP Dover
Also by this author:
Defending Hayden
Series:
Gloves Off #1
Published by
Self-Published
on October 6, 2014
Genres:
Contemporary Romance
Pages:
283
Goodreads
Buy the Book
**Get ready to be knocked out MMA style in this steamy, romantic suspense by NYT and USA TODAY Bestselling author, L.P. DOVER. This novel will conclude Tyler's story. NO CLIFFHANGER. Just hot and sexy fighters who want to take you down to the mat.**

Through mutual understanding, Tyler's secret affair with Gabriella Reynolds has come to an end. It's a decision that not only saves their friendship, but it's one that will change his life forever.

For the past couple of years, Tyler Rushing has been known as one of the UFC's most memorable and sexy heavyweight fighters. Now he has the chance to win the title and claim the fame he so deserves. He has everything he could ever want until Kacey Andrews walks through the door of his gym, wanting nothing to do with him. Keeping his eyes off of her is a challenge; there's an innocence about her that draws him to her, and he's not going to stop until he makes her his. Little does he know that Kacey Andrews isn't a stranger. She's a part of his world; he just doesn't know it. It's a secret she's worked hard to keep hidden.

Kacey spent years trying to get away from the fighting world, away from the man who's hated among the MMA elite … her brother, Kyle Andrews. Unfortunately, she's brought back into it when Tyler's relentless battle for her heart wins her over, drawing her in. The only problem is that secrets never stay buried forever. In the end, Tyler has a decision to make, and it's one that can possibly destroy his and Kacey's life … forever.
***About L.P. Dover***
USA Today Bestselling author, L.P. Dover, is a southern belle residing in North Carolina along with her husband and two beautiful girls. Before she even began her literary journey she worked in Periodontics enjoying the wonderment of dental surgeries.
Not only does she love to write, but she loves to play tennis, go on mountain hikes, white water rafting, and you can't forget the passion for singing. Her two number one fans expect a concert each and every night before bedtime and those songs usually consist of Christmas carols.
Aside from being a wife and mother, L.P. Dover has written over nine novels including her Forever Fae series, the Second Chances series, and her standalone novel, Love, Lies, and Deception. Her favorite genre to read is romantic suspense and she also loves writing it. However, if she had to choose a setting to live in it would have to be with her faeries in the Land of the Fae.
Find L.P. Here: Website | Facebook | Twitter | Goodreads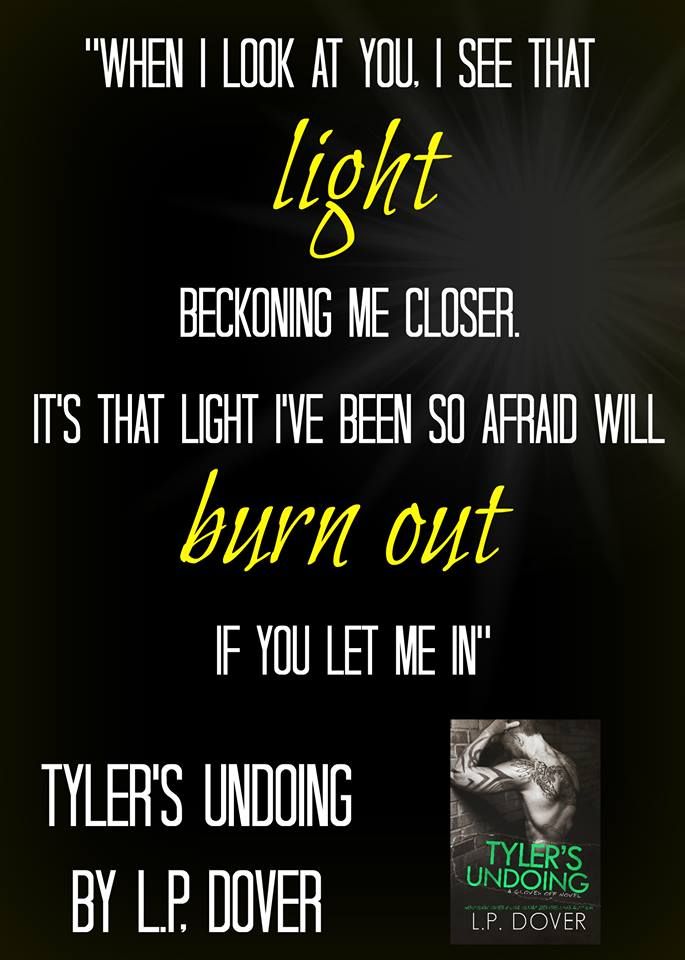 Related Posts