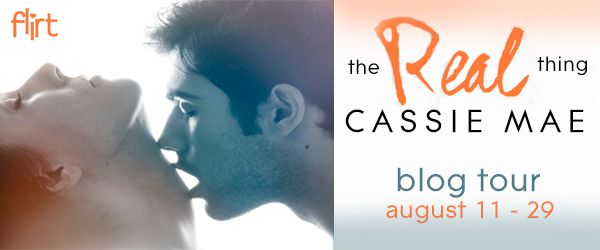 We're excited to share an excerpt of The Real Thing by Cassie Mae with you today. But first, here's the 411 about the book: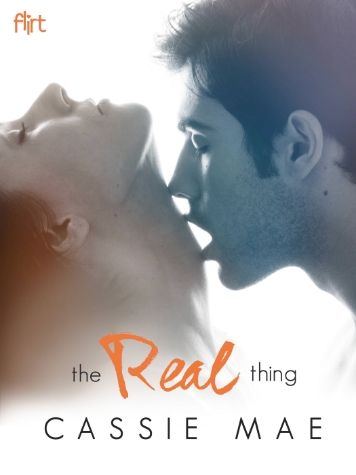 The Real Thing by Cassie Mae
Also by this author: Doing It For Love
Published by Flirt on August 19, 2014
Genres: New Adult
Pages: 225
Goodreads  Buy the Book

In this electrifying novel from New Adult sensation Cassie Mae, two close friends surprise themselves by shifting from platonic love to sexual attraction.

Eric Matua has one friend—his best friend and childhood sweetheart, who needs a place to stay for the summer. Mia Johnson has thousands of friends—who live in her computer. Along with her email chats and Facebook notifications, Mia also devours romance novels, spending countless hours with fictional characters, dreaming of her own Romeo to sweep her off her feet. When she starts receiving supersweet messages from a stranger who thinks she's someone else, Mia begins to believe that real love is possible outside her virtual world.

When the two friends become roommates, Mia finds herself falling harder than she ever thought she could. But Eric keeps his desires locked away, unsure of himself and his ability to give his best friend what she deserves in a boyfriend. As her advances are continually spurned, Mia splits her time between Eric and her computer. But she soon realizes she's about to lose the only real thing she's ever had.
***EXCERPT***
Eric Matua
4 hours ago
Am I supposed to buy a new roommate a gift? Not really sure what the etiquette is on that.
Emilia Johnson likes this
---
She's still as cute as she was in high school.
Scratch that.
She's cuter.
Shit, she's sexy as hell.
No . . . scratch that, too. Hell is a walk-in freezer compared to Emmy.
She just spent three hours on the road, in a car with AC that's crappy at best. Her brown hair is tied in a loose ponytail, and her bangs cover her forehead and spread down around her cheeks. Her freckled skin looks amazing. Em never tanned. Burnt to a crisp whenever we were out in the sun and cursed at me for having "burn-proof" skin. Her lips would scrunch up in this damn cute way as she looked at her reddening shoulders.
She clings to my arm as I hoist her suitcase from the trunk. I can't believe she's still driving this piece-of-shit Camaro. It's been three years, but I feel like we were hanging out yesterday, since we're online all the time. Never skyped though. Always came up with a lame excuse so I wouldn't have to be on camera. I was worried as hell about seeing her in person. I'm still not down to the weight I want to be at, but her reaction gave my ego a good boost.
She presses up against my side and my whole arm flames hotter than the sun beating down on us. I have to get her to stop squeezing her body against mine unless she wants to find out just how much I like it.
I don't know what she packed, but I feel like I'm lugging twenty medicine balls up the concrete stairs into the condo. I try to be smooth about it, like it doesn't weigh anything, but my heavy breathing gives me away.
"You know, I can carry my laptop bag," she says, cocking an eyebrow at my less-than-smooth moves up the stairs. My fingers slip on the handle of her suitcase because, damn, that expression was sexy. I don't know how I'm going live with her this summer if I can't even walk up the stairs without fumbling.
***About Cassie Mae***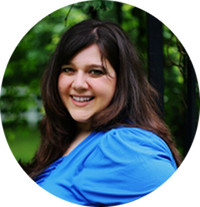 Cassie Mae is a full-time writer and mother from Utah. She loves being glued to the computer, thinking up new stories, and writing the day away while the kids run wild at her feet. When she finished her first novel, she started a blog that now gets more than five thousand hits a month. Her group blog is also dedicated to reaching out to aspiring authors by providing critiques and other marketing tools to help them succeed in the industry. When she's not writing, she's spending time with the youth in her community as a volleyball and basketball coach, or searching the house desperately for chocolate.
Find Cassie Here: Website | Facebook | Twitter | Goodreads
***GIVEAWAY***
Enter to Win a $25 gift card!
a Rafflecopter giveaway
So let us know! Do you love stories that feature couples who started out best friends as much as we do?
Related Posts