We are excited to participate in the Blog Tour for Lennon's Hope, the final book in the Lennon's Girls Series by Chris Myers.
Lennon's Hope
by
Chris Myers
Series:
Lennon's Girls
Published by
Self-Published
on July 1, 2014
Genres:
New Adult
Pages:
350
Goodreads
Buy the Book
Sometimes in love, you lose all control…

A young girl with a big problem
An ex-girlfriend on the rebound
A hard-partying bad boy
A confession shadowed by tragedy

At age ten, Rain fell hard for the sweet boy caring for his sister.
At age eighteen, she runs into Lennon, now an experienced player and no longer the innocent boy she once loved.
At age nineteen, she has to put all her plans on hold to have his baby, and under a cloud of deception, she faces tragedy and heartbreak.

At age ten, Lennon proposed to Rain in front of the whole school.
At age eighteen, he thought he was over her until he sees her at a party, no longer a little girl but all grown-up and sexy as hell.
At age nineteen, he loses what he cherishes most.
Check out the trailer for Lennon's Hope:


Ten Awesome Destinations That Will Inspire Any Writer from Lennon's Hope Author Chris Myers
Soak up the sun and read a good book on the beaches of Moorea (Tahitian island)
See the Terracotta Army in Xian, China
Dive Pink Beach, Bonaire
Visit the Blue Mosque in Istanbul
Belize ATM Tour (wading upstream through a fast moving river, rock climbing to ceremonial site, jungle hike). You could never do this in the States. Personal favorite.
Fly-in for Salmon fishing in Alaska.
Sample wine at Wyndham Estate in New South Wales, Australia.
Ski in Chamonix, France and take the tram to the top of Mont Blanc.
Ride a camel to the Great Pyramids of Egypt.
Visit Jesus's birthplace in Bethlehem. It's a cave!

***About Chris Myers***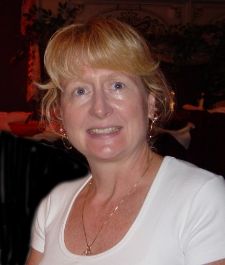 Chris Myers spends most of her free time writing and dreaming up new characters who fight each other for page time. She is an award-winning author of five published novels: LENNON'S JINX and LENNON'S RAIN, first two in a New Adult romance trilogy, and DATE WITH THE DEAD and DEAD AND MISSING, first two in a YA paranormal mystery series, and a dark thriller.
Chris's work has appeared in the NewsMag and has earned several awards including first place Paul Gillette, Colorado Gold finalist, and semi-finalist in the Amazon Breakthrough Novel Award. She has taught writing workshops for PPW and Delve Writing and was an adjunct professor at CSU.
Find Chris Here: Website | Facebook | Twitter | Goodreads
***GIVEAWAY***
Win a $50 Gift Card and signed copies of Lennon's Rain and Lennon's Jinx signed or one of two $25 Amazon Gift Cards
Good luck and be sure to check out the other stops on the Lennon's Hope Tour!
Related Posts