We love Sierra Kincade with the fire of a thousand suns and we were thrilled when we found out that there would be, well, more to her Body Works series. We know you already love this series and now you get to experience the hotness that is Mike! We've got a fun giveaway to share with you, along with a swoony dreamcast and a great excerpt. But first, you know the drill–here's the 411 on More by Sierra Kincade!
***About the Book***
More

by Sierra Kincade
Series: The Body Works Trilogy #4
Published by Self-Published on December 1st 2016
Genres: Contemporary Romance, Romantic Suspense
Character(s): Single Fathers
Goodreads

 Buy the Book

She felt herself aching for more…

Amy has kept her distance from men after her sleazy ex took everything from her—everything but her daughter, Paisley, whom Amy would do anything to protect. She's learned to keep her guard up, but it's getting harder and harder to do around a man like Mike, whose penetrating gaze leaves her speechless. Mike is unlike any man Amy has ever met. He's patient, kind, a loving father, ripped, and, amazingly, seeming way into her. Still, Amy makes it clear that she has no intention of the two of them being more than friends. But when threats from her past put Paisley in danger, Amy finds that more with Mike just might save her life…and her heart.
***Dreamcast***
Hello Beautiful Meg! Thank you for hosting me today!
For Mike I always had Luke Cage (Mike Colter – see, his name is even Mike!) in mind. I even kept a picture of him on my phone (which may or may not still be there) for inspiration. This guy is the perfect blend of hot, gentle, sweet, and strong. He is definitely my movie Mike!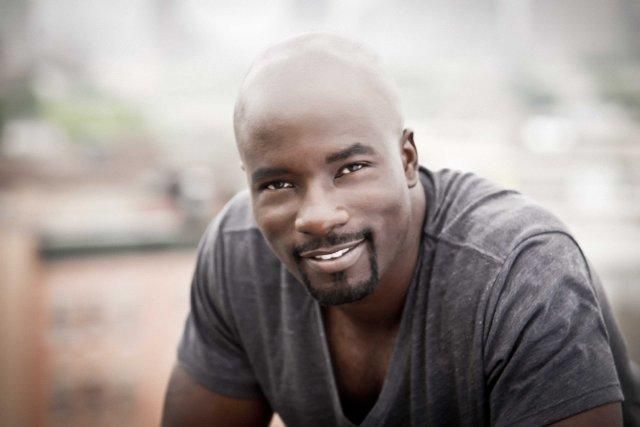 Amy is actually blond (well, she dyes her hair different colors from time to time), but I still think Alison Brie would make a great Amy. She's definitely got the look, and can be funny and quirky, like in Community!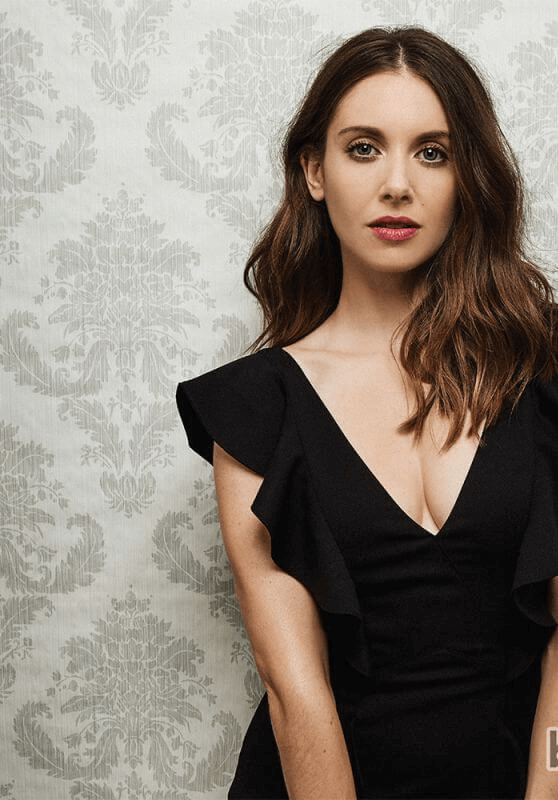 I think Mila Kunis would be a good choice for Anna. Yep. Let's give her a call and get her cast. Thanks.
I still haven't found my perfect Alec, but recently someone suggested Andre Costa, and well, he's not hard to look at, that's for sure! He's pretty close!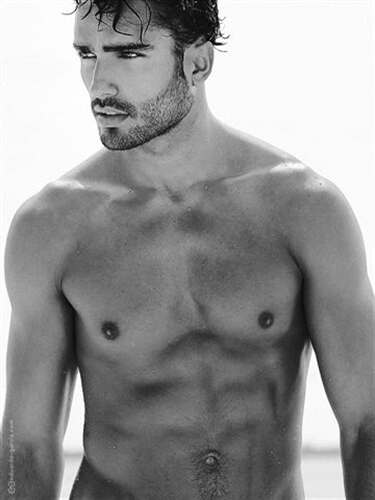 When you read MORE, I want to know what actors/actresses you would pick! Find me on Facebook or Twitter (@SierraKincade) and let me know!
***About Sierra Kincade***
Sierra Kincade lives in the Midwest with her husband and son. When she's not writing naughty books, she loves eating chocolate cupcakes, binge-watching cable series, and singing loudly in the car. She wholeheartedly believes that love stories are real, and you should never choose a partner who doesn't make you laugh.
A few of Sierra's favorite things:
Bad boys with dirty mouths – English Breakfast tea with two packets of Sugar in the Raw – any movie or show with a choreographed dance routine – cinnamon toast – kids who say funny things – friends who raid her pantry without asking – bootleg jeans – making lists – old Garth Brooks songs – and of course, massages.
Find Sierra Here: Website | Facebook | Twitter | Goodreads
***EXCERPT***
She turned back inside, wondering if Iris was upstairs—she'd been sleeping in the guest room since Mike had moved them all in. Climbing the carpeted steps quickly, she was just about to call out when she heard a creaking in her bedroom.
Not her bedroom. Mike's bedroom. That she was staying in. Alone.
She stuck her head around the corner and her breath caught.
It wasn't Iris, but Mike.
And he wasn't wearing a shirt.
No shirt.
Keep Reading the Excerpt for More by Sierra Kincade
Keep Reading the Excerpt for More by Sierra Kincade
Her brain started frying. She could practically hear it hissing. Right then, any thoughts of her ex-husband went up in smoke.
Mike's skin was deep brown and perfectly smooth. Even his head, which he kept shaved, made her fingers itch to touch. He was reaching into one of the higher drawers in his dresser—one of those he hadn't cleared out for her. His arm flexed as he reached forward and showcased the muscles that cut from the sides of his waist down to his hips, revealing for just a moment, a hint of a tattoo she'd never seen before cresting his side. It was all she could do not to drool.
He was wearing grey basketball shorts, and as he pulled out a T-shirt, she finally exhaled. Or maybe sighed in relief. It was hard to tell.
He glanced her way.
"Shit," she muttered. Caught. She willed herself to speak.
"You're naked," she said, a little too loudly. "Wow. You're really, very naked right now."
For the millionth time since she'd met him, she considered investing in duct tape. Or maybe one of those S&M ball-in-mouth things that made it impossible to say stupid things.
Ball. Mouth. Mike.
She turned a deeper shade of red.
He smirked. God. That dimple made her knees weak.
"Not completely," he said, his voice a low, warm sound that always had a way of making her blood heat. "But that can be arranged."
Oh wow. Mike naked.
Her mouth was hanging open.
"Why are you here?" She hadn't seen his truck in the driveway; he must have parked in the garage. Glancing to the dresser, she saw what looked to be a completely soaked T-shirt. He could thank Chloe for that, she imagined. Or maybe she should be the one thanking Chloe.
"I live here," he said, still smirking. Still shirtless. He was facing her now, showcasing all his abdominal glory. The swell of his pecs gave way to the six pack below, and those dangerous lines that cut beneath his waistband and pointed straight at his crotch. He might as well have worn a belt that said, TAKE A NICE, LONG LOOK, LADIES.
It wasn't right for him to look so good. He was a dad. A good one. And he was smart, and funny, and nice, and single. At least, she thought he was. It was an anomaly. He violated like, fifty rules of the universe.
"I mean, you're early," she said. "You have work until eight downtown, and then class at nine. You're not usually home until eleven or twelve." She swallowed, realizing she was being a bit overly familiar. "Your home. You're not usually back here until then. On the days you have school. Not that I've memorized your schedule or anything."
She laughed. And kind of choked.
He kept right on smirking.
"I'm not an idiot, you know," she added.
His smirk finally faded. "I didn't say you were."
"I know," she said quickly. "I just…don't normally sound so ridiculous."
Cue mortification.
"It's cute," he said.
"Cute." Their daughters were cute. Hamsters were cute. Women Mike Stroud took to bed were definitely not cute.
Not that she expected him to take her to bed or anything.
"Ridiculously cute," he said, smiling again.
Damn that dimple.
He took a step closer.
"Come here, Hummingbird," he said, and tossed the dry shirt beside the wet one on the dresser.
She did as he asked, heart pounding. As she crossed the threshold into his room she became acutely aware of the bed, and of the crumpled sheets and the comforter she'd haphazardly pulled up this morning in her hurry to get out. Surely he'd seen the master bathroom counter, where her makeup, hair products, and the birth control she didn't even know why she was still taking spilled out of the case she told herself not to completely unpack. Even her pajamas were half hanging off the nightstand.
She looked up at Mike. He was taller than her, and not just by a little bit. At over six feet, he towered over her petite, five-two frame. She wished she had on some platform heels, just so she didn't feel so small before him.
She hated feeling small.
He reached for her hand, and lifted it between them. Her fair skin contrasted with his, and brought out the pink streaks on her wrists from a partial red coloring she'd done this afternoon. She shivered as his thumb stroked her palm.
"I like the skirt." His gaze lowered over her body. She tried to keep breathing, but it was hard with all the air sucked out of the room.
His eyes traveled back up to hers. They were lions' eyes: lighter brown than his skin, flecked with copper, and surrounded by gorgeous black lashes. Slowly, he reached up and felt the white feather pin on her right hip. It was a little wild, but she liked the contrast it brought to the plaid pattern. When he touched it, she could imagine his fingers skimming over her skin. Soft and gentle. Just a tease.
"You added your own thing to it," he said, pointing out her flair. His hand rose to the long pearl necklace that fell over her breasts. He slipped one finger beneath the bottom of the loop, barely grazing her stomach. She sucked in her belly, giving a small gasp.
"You add a little Amy to everything, don't you?"
"I guess," she whispered.
"I like that."
"You do?"
He nodded. She stared at his mouth, full and curved. She remembered how it had felt against hers, even for those few seconds. Tender but insistent. Testing the waters. Feeling for a boundary.
Her tongue darted out to moisten her dry lips.
His knuckles were rubbing from the bottom of her necklace, just a few inches below her breasts, to her belly button. A lock of her platinum blond hair swung in front of her eyes as she looked down to his hand. She'd taken out the pink extensions and the pigtails in the car on the drive home and was glad for the curtain to hide behind, even if it was small.
"I like a lot of things about you," he said.
***GIVEAWAY***
3 Winners will receive an E-copy of The Masseuse by Sierra Kincade and 1 Lucky Winner will receive a Swag Basket (Contains 3 Paperbacks – The Masseuse, The Distraction, and The Confession).
a Rafflecopter giveaway
Good luck and don't forget to check out the other stops on the blog tour for More by Sierra Kincade!
Related Posts