We've got a fun excerpt to share with you today from Longing, the second book in the Club Inferno Series by author Jamie K. Schmidt.
***EXCERPT***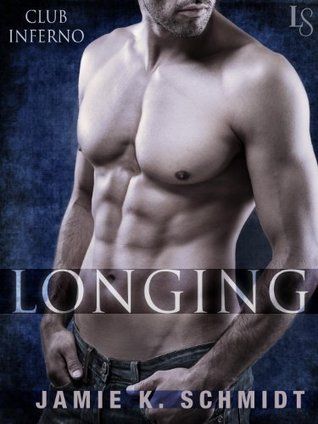 Longing
by
Jamie K Schmidt
Series:
Club Inferno #2
Published by
LoveSwept
on September 2, 2014
Genres:
BD/sm
,
Contemporary Romance
,
Erotica
Pages:
204
Goodreads
Buy the Book
Desire never goes out of style, as Jamie K. Schmidt proves in the sizzling continuation of her Club Inferno series—perfect for readers of Fifty Shades of Grey and Bared to You.

Reeling from a disastrous love affair, model and budding fashion designer Anya Litton needs a temporary refuge, a place to lick her wounds and plan her next career move. At Club Inferno, where seductively chic men and women indulge their most intimate fantasies, she can mix business with unimaginable pleasure. Anya quickly connects with club Dom Clint Reyes, who unleashes Anya's deepest longings over nights of burning passion.

Clint is a master at taking submissives to the heights of pleasure in Club Inferno's opulent private dungeons. But it's Anya who has Clint begging for more when the woman of his dreams becomes his eager partner in exploring the limits of desire. As their relationship ignites into an erotic contest of wills—and a jealous rival plots against them both—Clint prepares to fight for a future with Anya. In this complicated dance, the wrong move could end it all . . . and taking control means total surrender.

Longing is an erotic romance intended for mature audiences.
***About Jamie K. Schmidt***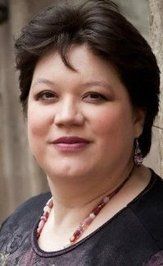 Jamie K. Schmidt has over thirty short stories in publication. Book One of her contemporary erotic romance series, HEAT, will be published by Random House's Loveswept line in June 2014
THE QUEEN'S WINGS, book one of the Emerging Queens series, a paranormal dragon romance will be published by Entangled's Edge line this fall.
Jamie holds a Bachelor of Arts Degree from the State University of New York at New Paltz in Secondary Education English. She's also held various jobs as a call center manager, a Tupperware consultant, a paralegal, and finally a technical writer for a major corporation. She is an active member in the Romance Writers of America (RWA), serving as the President for her local chapter Connecticut Romance Writers of America (CTRWA).
Find Jamie Here: Website | Facebook | Twitter | Goodreads
Find out more about Longing on the Random House website.
Related Posts