We've been counting down the days to get our ::grabbyhands:: on Mature Content, book four in Megan Erickson's and Santino Hassell's Cyberlove Series! We'll be participating in the tour for that on Friday, so be sure to stop by then! But in the meantime, Megan and Santino are having a fabulous sale for book two, Fast Connection. You can get it today for only 99¢! This sale won't last long, so be sure to get it right now!
***About the Book***
Fast Connection
by
Megan Erickson
,
Santino Hassell
Also by this author:
Make It Right
,
Changing His Game
,
Focus on Me
,
Dirty Talk
,
Dirty Deeds
,
Tied to Trouble
,
Strong Signal
,
Out of Frame
,
Leveling the Field
,
Hard Wired
,
Mature Content
,
Sutphin Boulevard
,
First and First
,
Oversight
,
Illegal Contact
,
Third Rail
Series:
Cyberlove #2
Also in this series:
Strong Signal
,
Hard Wired
,
Mature Content
Published by
Megtino Press
on July 11, 2016
Genres:
Contemporary Romance
,
M/M Romance
,
May/December Romance
,
Met Online
,
Player Falls in Love
Character(s):
Military Guys
Pages:
260
Goodreads
Buy the Book
After a decade of serving in the Army, everyone still expects me to be Dominic 'Nicky' Costigan--the skirt-chasing player. They don't know I've been spending my days trying to figure out my post-military life. Including how to pick up guys.

When I meet Luke on a hookup app, he makes it clear it's for one-night only. That's fine with me, because I'm down to see what this silver fox can do. But after I arrive at his doorstep, it doesn't take long to realize we have serious chemistry, and we end up meeting again.

He's got more walls around his heart than a military base, but I think he's as addicted to me as I am to him. He can't resist me for long. I mean, who can? Except Luke's rules exist for a reason, and when I test his limits, things get complicated. Maybe too complicated.
In case you don't remember, we loved this book so much. You can check out our review of Fast Connection by Megan Erickson and Santino Hassell here and buy it right here.
***About Megan Erickson ***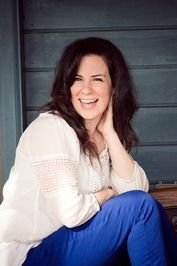 Megan Erickson grew up in a family that averages 5'5″ on a good day and started writing to create characters who could reach the top kitchen shelf.
She's got a couple of tattoos, has a thing for gladiators and has been called a crazy cat lady. After working as a journalist for years, she decided she liked creating her own endings better and switched back to fiction.
She lives in Pennsylvania with her husband, two kids and two cats. And no, she still can't reach the stupid top shelf.
Find Megan Here: Website | Facebook | Twitter | Goodreads
***About Santino Hassell***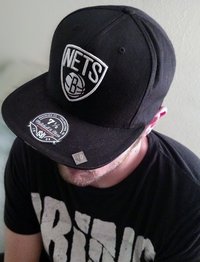 Santino Hassell was raised by a conservative family, but he was anything but traditional. He grew up to be a smart-mouthed, school cutting grunge kid, then a transient twenty-something, and eventually transformed into an unlikely romance author.
Santino writes queer romance that is heavily influenced by the gritty, urban landscape of New York City, his belief that human relationships are complex and flawed, and his own life experiences.
Find Santino Here: Website | Facebook | Twitter | Goodreads
Be sure to let us know your thoughts when you read the Cyberlove Series by Megan Erickson and Santino Hassell!
Related Posts