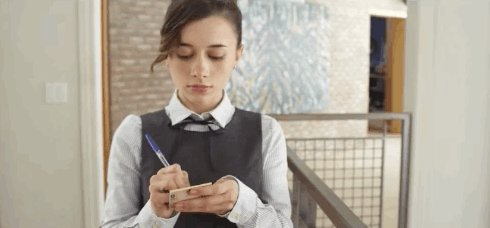 If this isn't your first visit to Pretty Sassy Cool this week, you know we're in full swing with Bloggiesta (we even hosted a mini-challenge on how Trello can help change your life with all the organization you'll ever need). Today, I finally sat down for a minute to check out Belle from Ms. Bookish's Mini Challenge on Creating a Treasure Trove of Blogging Ideas. It's something I've been meaning to do, and I'm surprised by how much fun it ended up being.
I followed the suggestions in the How to Create a Treasure Trove of Blogging Ideas Post:
Brainstorming for Topic Ideas
I made a list of everything I could think of, including why boys drinking orange juice is hot. I made a new note in Evernote (which I love) and just …went with it.
I didn't sort through the list, but I did look over it and realize that I could add and expand on a few more ideas.
Using Other Headlines and Post Titles
Then I logged into feedly (and wished I hadn't because I forgot that I still follow some authors I hate now), but then I found a couple of more ideas so it was all good.
Since I didn't get too many ideas, I looked on a couple of entertainment sites, like People.com and ew.com and came up with a few more ideas:
Characters we'd want to be our bridesmaids
Hot Teachers
Use a Blog Topics Generator
Then I tried out the blog topic generator at Hubspot and laughed forever. I put in hot guys, ferris wheels, and cotton candy, and got this: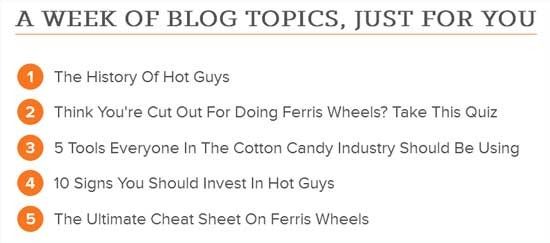 Teacher Becomes Pupil
I had my list typed up in Evernote and was ready to make my post. So I headed back over to the challenge post so I could be sure to include what Belle asked for. I decided to check out the comments first so I could add more to my list and what did I see? This Post from Kendra at Apocalypse Booked, where she explained how she used Trello to set up her list! And I was stunned that I didn't think of that! I mean, we issued the mini-challenge to use Trello! *smh* So I copied my list onto Trello and shared the board with Meg:


I'm not sure how many topics we have, but it's a bunch. Now I just need to add them to my schedule (thanks Brittany) and get started!
Let me know if you made a list this week, too, or what topics you'd like to see us cover here or on Swoony Boys Podcast.
Related Posts