We're so excited that paranormal romance author Sara Humphreys stopped by to chat with us today about the third book in her Dead in the City Series, Vampires Never Cry Wolf. Let's get right to the Interview:

***INTERVIEW***
Thanks for stopping by Pretty Sassy Cool today, Sara.
Are you kidding? Thank you for hosting me!
What sparked the idea for Vampires Never Cry Wolf?
This is the third book in the series and to be honest, when I'm writing a series I don't know what's going to happen in book 2 before I finish book 1 and so on. That being said, when Killian Bane, the super sexy werewolf prince showed up in Vampire Trouble, Sadie gave him guff right off the bat. That's when I knew that these two natural enemies were destined to become lovers.
LOL What was your favorite part of Vampires Never Cry Wolf to write?
The scene in Central Park when Killian and Sadie make love for the first time is one of my all-time favorite scenes. It's sexy and sweet. I hope readers will enjoy reading it as much as I did writing it.
It's one of our favorites, too! What kind of research did you have to do to make the story seem believable?
I researched different locations in NYC, both online and in person. I wanted to be sure I had specific details woven through certain scenes to give the readers a rich authentic experience.
It definitely shows! How do you stay on the edge of sexy without going over into gross territory?
I think staying away from overly descriptive words or phrases when discussing body part is important. I also don't think we need to delve into detailed descriptions of body fluids. That can get icky.
*nods* How would you introduce Sadie to readers?
Sadie is a sex, sassy, confident, two hundred year old vampire with a love of leather, lace, and Guns-n-Roses. The only thing she loves more than the women in her coven is music.
We her. Tell us about Killian. We want to know all the things!
He's the crown prince of the Werewolf Society and is supposed to take the throne in five years but has zero desire to do it. In order to take the throne, he has to take a mate but none of the she-wolves paraded in front of him interest him. He's dreamed of his mate for years and all he knows is that she bears the mark of the moon on her shoulder. He's smart, tough, and has an insatiable appetite for most pleasures…especially where Sadie is concerned.
😉 How would you describe yourself in three words?
Tenacious. Intelligent. Procrastinator.
Great qualities to have haha Do you have any current or future projects you can tell us about?
You bet! My new novella Luck of the Irish is part of the Get Lucky anthology—Six sexy romances with an Irish twist! It's one of six original novellas in this fun bundle which will be out just in time for St. Paddy's Day. It includes novellas by Kimberly Kincaid, Nicola Marsh, Avery Flynn, Kelsey Browning, and Robin Covington. It comes out March 16th and will be 99 cents for a limited time.

Then in September the first book in my brand new contemporary romance series will be released! Brave the Heat is book #1 in The McGuire Brothers series. All five of the sexy brothers are men in uniform. First up is Gavin, a super sexy firefighter who gets reunited with his first love. I am so psyched to branch out into this new genre and I can't wait for readers to check it out!
We are so excited for Get Lucky and now we're even more excited to check out The McGuire Brothers. Men in Uniform make us weak in the knees *blush* Is there ever anything that you always wish someone would ask you, but they never do?
"Would you escort me to the Oscars?"
Perfect answer. Thanks again for coming by. We can't wait for our readers to get their ::grabbyhands:: on Vampires Never Cry Wolf!
***About Sara Humphreys***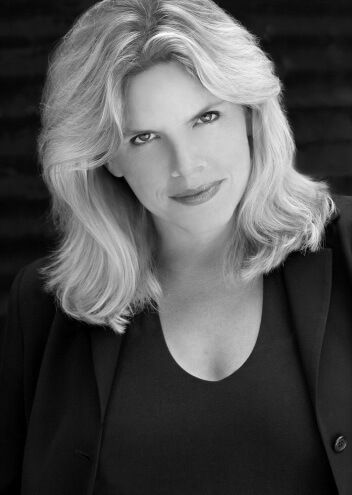 Sara Humphreys has been attracted to the fantasies of science fiction, paranormal, and romance since her adolescence when she had a mad crush on Captain Kirk. An actress and public speaker, Sara lives in Bronxville, New York with her husband, who is very considerate of her double life, and four amazing boys.
Find Sara Here: Website | Facebook | Twitter | Goodreads
***About the Book***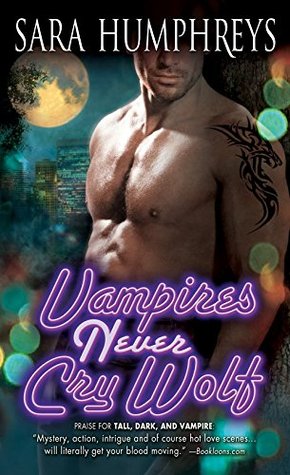 Vampires Never Cry Wolf
by
Sara Humphreys
Also by this author:
Brave the Heat
Series:
Dead in the City #3
Published by
Sourcebooks Casablanca
on March 3, 2015
Genres:
Paranormal Romance
Pages:
320
Goodreads
Buy the Book
Vampires are nothing but trouble…
As far as beautiful vampire Sadie Pemberton is concerned, werewolves shouldn't be sticking their noses into New York's supernatural politics. They don't know jack about running a city—not even that hot-as-sin new vampire-werewolf liaison who's just arrived in town.

Werewolves are too sexy for their own good…
The last thing Killian Bane wanted was to end up in New York City playing nice with vampires. Unfortunately, he's on a mission, and when he encounters the sexiest, most stubborn female vamp he's ever met, he's going to have to turn on a little of that wolfish charm…and Sadie's going to learn a thing or two about what it means to have a wild side…
***GIVEAWAY***
Paranormal Prize Pack from Author Sara Humphreys
a Rafflecopter giveaway
Good luck, Pretties! Let us know how excited you are to check out Vampires Never Cry Wolf.
Related Posts