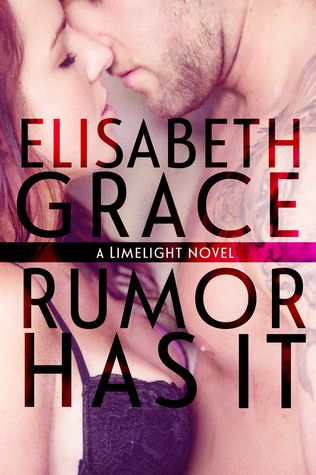 Rumor Has It
by
Elisabeth Grace
Also by this author:
Built to Last
Series:
Limelight #1
Published by
Self-Published
on December 2, 2013
Genres:
New Adult
Pages:
306
Goodreads
Buy the Book
All publicity is good publicity, right? Unless you're recent college grad Ellie Wagner and an embarrassing video of you and your boyfriend goes viral. Every man in your life abandons you, but who knew a one-minute clip of your latest doomed relationship would brand you a slut, prevent you from getting your perfect job, and force you to keep doing the one thing you swore you'd never do again…live with your mother.

But staying with mom and her latest boy-toy (is this husband number four or five?) until your life turns around might not be all bad. Especially when you fall – literally – at the feet of a sexy, green-eyed stranger who offers you freedom and a life of luxury on a gold-rimmed platter.

There's only one little problem – the man of your dreams is none other than Mason Nash, the latest hip-hop star busting up the music charts. Fame and fortune are his calling cards and he's vying to steal the show on a new reality TV series that will catapult him into mainstream stardom. Hello spotlight.

The man behind the famous persona is perfect for Ellie in every way, but can she overcome the ugly pitfalls that come with Mason's celebrity status? Or will she be forced to choose between the man she loves and the independent life she longs for? After all, fame and fortune aren't always what they seem and not all publicity is good publicity…

Kassiah: I waited until January 1st to read this book because I knew I would be in for a treat when reading this book, and I'm so glad I did! Rumor Has It is a quick read with a realistically-told story about a steamy guy and a sassy girl.
Following an unfortunate video featuring her in a less-than-flattering way goes viral on YouTube, Ellie Wagner is trying to stay out of the limelight. She doesn't know what hits her when she literally falls at the feet of hot hip-hop star Mason Nash. She has no idea who he is and their chemistry is undeniable, right from the moment they meet.
"It'll be Saturday night, so it's a date. It's the least you can do after breaking in my house," he said with a grin.

He really wasn't going to let that go was he? "I think I explained that situation."

"And now I'm explaining how you can make it up to me."

"You don't even know me."

"I know enough."
Despite obstacles from all directions, Ellie and Mason are smitten with each other from the beginning and decide to give their relationship a chance. They waver a little bit, and there's dramarama, but ultimately I really liked these two.
I loved Mason (big surprise LOL). He was a no-nonsense guy and definitely went after what he wanted. He was swoony, has tatts, and is very hot.
"But remember this…every time you see me watching you from across the room, know that I'm envisioning all the ways I'm going to take you when we get back here tonight. Remember I'm counting the minutes until I'm deep inside you again, until I'm tasting your sweetness on my tongue."
Oh and can I say that I loved the way he put her number in his phone? ♥ I thought Ellie was whiney at times, but I have to give it to her–I'm pretty sure I wouldn't be able to deal with the guy I was in love with being loved and idolized by everyone in the world. I liked her sass for sure! I enjoyed the story and thought the whole idea of it was brilliant. I loved their banter and the relationship they had with others in their lives. No doubt about it, Grace writes characters that are funny and likable.
What didn't I like? There were a few things. Given that he's an international superstar, I found it kind of hard to believe that Ellie wouldn't have at least heard of Mason. There were some flip-floppy moments on both of their parts that I wanted to shake them for. The Canadianisms got to me a few times, and I think having a good editor would have made a huge difference with this book. With that being said, I can't wait to find out what happens next in this series!
We were lucky enough to have author Elisabeth Grace stop by for a little Q & A with us.

***INTERVIEW***
Thank you so much for stopping by Steamy Guys After Dark today, Elisabeth! We already love you, and we're so excited to let all of our readers get to know you, too 🙂 Tell us a little about Rumor Has It. Was it a fun book to write?
This book was a quick one to write for me. Some are harder than others but this story just flowed. I finished the first draft in about nine weeks which is fast for me given that I have a full time job and two small children. I really liked Mason and Ellie as a couple. It was fun for me to put myself in Ellie's shoes and think of how I'd be feeling if I suddenly found myself with someone so larger than life!
Wow, so fast! Do you have any interesting writing quirks or rituals?
I'd love to say yes and yammer on about something really interesting, but the truth is I do not. LOL I have two small children so I write after they've gone to bed at night. I don't have an office at home so I'm a gypsy in my own home. Sometimes I'll end up in my living room, dining room, family room, etc. I do know that I can't write to music…which makes this writer very sad. I LOVE music but I can't focus at all if it's playing in the background. I get sidetracked and just end up singing along. Sometimes I'll listen to some tunes before I write to get me in a specific mood.
That really surprises us. How would you describe yourself in three words?
Hmm…loyal, sarcastic and hater-of-all-housework. (I hyphenated to make it one word so that's not cheating, right? LOL)
LOL we're all about hyphens. What's the best piece of advice you ever received from another author?
Probably when I heard Nora Roberts say the only thing you can't fix is a blank page. And no, she didn't say it to me directly. She's been quoted as saying this to others. 😉 It helps to get the story out in a rough draft knowing that you can always improve on it and make it better as you're revising.
That's great advice. Which character makes you swoon the most (yours or someone else's)?
Honestly there are SO many book boyfriends that I love but if I could have one in the flesh and make him mine it would have to be Jericho Barrons from Karen Marie Moning's Fever Series. He is just all alpha, all the time which fits the bill for me in my imaginary life. Which reminds me…have you started this series yet, Kassiah? 😉
Noooo *sobs* Hopefully soon! How do you build your characters? Do you know every single detail of their lives?
When I start a story I usually begin with a scene in mind…something that's just popped randomly in my head and I go from there. For Rumor Has It that scene was Mason & Ellie's first meeting in the beach rental. I usually know what the h/H's hang-ups are going to be and I work backwards. What would make them feel this way, react this way? What's happened in their past that has brought them to this point where we meet them in the story? I'm not sure I know every detail of their lives, but I know their character well enough to know how they'll react in certain situations.
That is one of our favorite scenes in the book. If you could introduce one of your characters to another character from any other book, who would it be and why?
I think it would be fun to see what the dynamic between Katie and any of Kristen Ashley's heros. I don't think they'd appreciate her lip quite as much as I do.
LOL Music is such an integral part to the Limelight Series. Got a playlist for Rumor Has It you want to share?
I do! Here's the link:
All great choices! Is there ever anything that you always wish someone would ask you, but they never do?
Yes! I wish David Gandy would ask me to run away with him. LOL
Oh, you. Thanks for turning us on to David Gandy 🙂 And thanks again for coming by. We can't wait for our readers to get their ::grabbyhands:: on Rumor Has It!
**About Elisabeth Grace**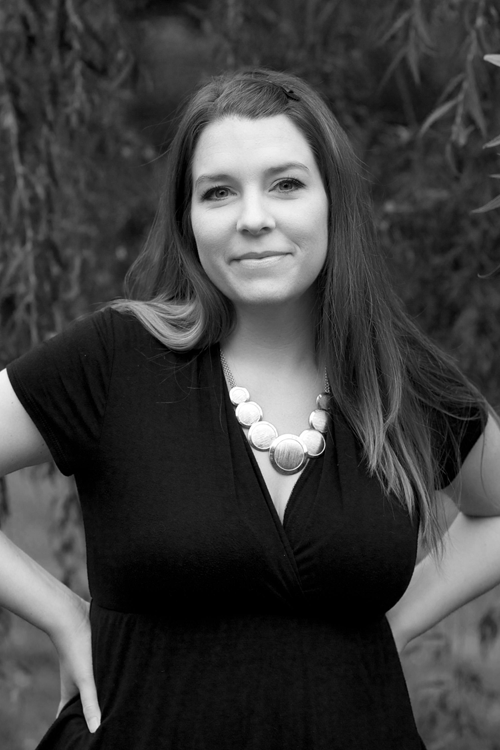 Elisabeth Grace has a soft spot for romance novels with happily ever afters and a hot spot for alpha males! She currently live outside Toronto, Canada with her hubby and two small children. Life is busy, but never to busy for a good story and to share her love of reading and writing with others.
Her debut New Adult Contemporary Romance, Rumor Has It, released December 6, 2013.
For more of the lowdown on her find Elisabeth here: Website | Facebook | Twitter | Goodreads
Related Posts