In case you missed our post about the launch of Entangled's brand new Embrace imprint (with awesome giveaway!), we're pretty excited about their latest endeavor dedicated to one of our favorite genres: New Adult! We can't wait to share our reviews for these amazing books, which will be coming soon. Over the next three days, we're going to get to know a few of the authors behind the books with fun interviews. Here's our first guest, debut author Mary Duncanson:


***INTERVIEW***
Thank you so much for stopping by Steamy Guys After Dark today, Mary!
Thank you so much for having me! I'm glad to be here!
We're so excited that you're one of the premiere Entangled: Embrace authors. We can't wait for our readers to check out Trouble Comes Knocking. How did you come up with the idea for this story?
Actually, I have no idea. I was with my critique group last October at a weekend retreat and instead of working on what I'd planned to work on, I started fiddling around with a line. It was about a girl who'd been arrested, but was a consultant for the police department. I thought, Hmm, this might make an interesting story! I'm as surprised by how it turned out as anyone. And Lucy's truly awesome! Oh, here's a note that nobody except my critique partners know: her original name was Lolita and her family called her Little Dolores. One of my critique partners, Misa, already has a series with a character named Lola (Living the Vida Lola, Hasta la Vista, Lola, Bare Naked Lola) so we tinkered around with another name. Lucy turned my character from a sassy but brilliant Latina, to a slightly insecure OCD Caucasian. And I couldn't be happier!
That's so interesting! Tell us about Lucy, Eli, and John.
Lucy is like Sherlock Holmes in ballet flats, but like I said, a little on the OCD side. She's got an eidetic memory and it has only ever caused her issues. Now, she's got a chance to have it work for her and she's super excited to take it. Eli's a brand new homicide detective on his first case and determined to prove he can do it. He's obnoxious, arrogant and way hot, or at least that's how Lucy sees him. I see him as someone who needs to prove his worth to the world and will do anything he can to accomplish that. John is pretty much the opposite. He's relaxed, calm, also hot but doesn't see a need to prove himself to anyone. Still, he works as a security guard when he's actually got some pretty hard-core hacking skills so either he's got something to hide, or he's not being completely honest with himself about what he should be doing in his life. I think the guys are a great balance for Lucy. John shows her it's okay not to know completely who she is yet, and Eli shows her that she can use her gifts for good and maybe even make a life for herself while she's at it. Eventually she's going to have to choose which way to go…
They all sound awesome, especially Lucy! Do you have any interesting writing quirks or rituals?
Sadly, yes. I listen to some pump-up songs, think Eye of the Tiger but for a writer instead of a boxer, and play a mind-numbing game of either Tonti or Toy Defense before I write. You know, those games where you don't think, you just point and click? Yeah…it helps me clear everything out and then I can step into the characters better.
How would you describe yourself in three words?
I'll use what my friend Candy calls me, "Little Mary Sunshine." *lol* I might be a bit perky…
Best. Description. Ever. What's the best piece of advice you ever received from another author?
It came from Von Jocks, who also writes as Evelyn Vaughn…"You can drive across the country in the dead of night with just your fog lights on. It'll take you a while, and you might only see a couple of feet at a time, but you'll get there." What she means by that is you can hold yourself accountable to these marathon writing sessions, make yourself feel bad for not pushing out tons of words each day…or you can put down a few words at a time, then a few more, then a few more. As long as you keep writing, eventually you'll have a book. Just keep writing. Awesome, right?
What great advice. Which character makes you swoon the most (yours or someone else's)?
Oh, Eli. Hands down. I know, I know, not fair to John, but I wrote Eli for me. He's so swoon-worthy! He truly believes in what he does and wants to do it better than anyone else. He comes across as arrogant to Lucy, but as you get to know him, he's less arrogant and more just determined to do the right thing. To be honest, John is more my type physically…a bit nerdy, but still sexy. But Eli makes you want to be rescued. And I've never been a girl who wanted to be rescued a day in my life.
Do you have any current or future projects you can tell us about?
As you know, Trouble Comes Knocking is part of my Trouble series, which is pretty long running series, so that one will hopefully carry on for a while. After that, I have another New Adult book in mind…but I'm keeping it a secret for now. I will say, though, I think it too might be a series, only, not following the same character in every book.
We can't wait to read all of the things. Is there ever anything that you always wish someone would ask you, but they never do?
Yes! What was the very first thing you wrote and how did it turn out? *lol* I think there are so many people out there who want to write, and maybe they start with that first thing and it sucks and they stop, thinking they're no good. Well, I'm here to tell you, almost everyone's first thing sucks hard. My very first one was a book I wrote when I was thirteen, so I don't count that…but my first thing I wrote toward being a professional author was called Cerulean Sky, about a young girl who sees her mother murdered by a serial killer and then the killer comes after her. Great premise, the writing was awful! So basically, if you are working on that first book, whether you think it's brilliant or horrible, let it go. Write the next. And the next. And eventually you'll find that amazing book you were meant to write.
That's so encouraging, Mary. Thanks again for coming by. We can't wait for our readers to get to know your characters!
Thanks again for having me! Invite me back any time!
***About Mary Duncanson***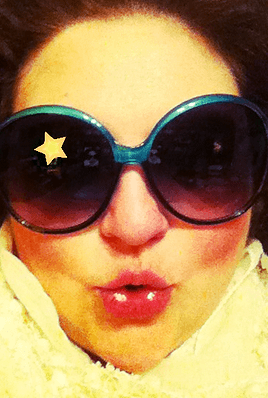 Mary Duncanson, who also writes as Mary Malcolm, lives in North Texas with a menagerie of animals and feral roommates. She is currently looking to adopt a husband, preferably housebroken, preferably as silly as her. When she's not corraling her household, she's talking to the characters in her head and hoping they talk back. When she's not doing all that, she can be found wandering around Central Market with a happy, drooly foodie look on her face. Do not judge her, it is her Mecca. Mary's been writing since she was a teenager though spent quite a few years studying toward becoming a doctor before she realized she wanted to be a full-time author. Unfortunately, the people who own her student loans still want to be paid for the years they supported her medical dreams. Mary lives on a steady diet of coffee and chocolate and believes, like Eleanor Roosevelt, that people should believe in the beauty of their dreams. She also believes people should ignore the word should because really, it's kind of a judgmental word. Mary dreams of one day living as a full-time, well paid novelist (hint, hint) and also of one day traveling to Chile to pay homage to her soul mate, Pablo Neruda.
Find Mary Here: Website | Facebook | Twitter | Goodreads
***About the Book***
Trouble Comes Knocking by Mary Duncanson
It's hard not to answer when trouble comes knocking.

A girl who can't forget…

Twenty-two-year-old Lucy Carver is like Sherlock Holmes in ballet flats, but her eidetic memory is more albatross than asset, and something she usually keeps hidden. When she notices that something's amiss at her dead-end job, she jumps at the chance to finally use her ability for good. That is, until, a man is murdered, and she becomes the target of the killer.
A detective on his first case…

Detective Eli Reyes is overbearing, pompous, way too hot for Lucy's own good, and seems as determined to ruin her relationship with her boyfriend, John, as finding the murderer. He brings Lucy in on the case, thinking she can help him get to the truth, only to cut her loose when he realizes he's gotten far more than he ever bargained for.

A past that won't go away…

When memories from her childhood invade her present, Lucy discovers a mystery bigger than she could have imagined. With the killer still after her, and Eli nowhere to be found, she takes things into her own hands, determined to expose the truth no matter what—before trouble comes knocking…again.

Amazon ★ Barnes & Noble ★ Goodreads
Mary was so awesome–one of our favorite interviews ever! Grab your copy of Trouble Comes Knocking today, and be sure to check out our post on the launch of Entangled Embrace to see all of the premiere titles and enter the giveaway for a Kindle Fire and an iPod Shuffle!
Related Posts