All month long, we're featuring some of our favorite authors, along with a quick Q&A and some of their favorite recipes. We've got daily giveaways with chances to win some amazing (and steamy!) reads plus a month-long Recipes for Romance Grand Prize Giveaway for a box filled with books and more!
Today Mary Ann Rivers stopped by with a recipe for Snowy Sugared Cranberries!


**Q&A with Mary Ann Rivers**
What is your favorite holiday tradition?
On the winter solstice, our family has a candlelight dinner with only our favorite foods. Just our favorite foods. And we talk about the kinds of things we'd like to do over the next year.
What is your most unusual holiday memory?
One Christmas I was trapped in Venice during a water taxi strike. It was brutally cold. I walked through all of the back allies and streets, trying to see everything, hardly seeing any people, and numb, I stumbled into this bar that was a teeny doorway in an alley and the handsome bartender served me my very first hot sambuca, which I still love, and I got almost instantly tipsy and he kept me company in the empty bar for two hours until I could bear walking home in the cold to my hotel.
What was your favorite moment under the mistletoe?
Is this a thing that actually happens? If it is, I would like to request this thing.
What's your favorite Christmas carol or holiday movie?
What's the sexiest gift you ever got/gave?
So there was this one time, before my husband and I were married, and before we would've spent the holidays together because we weren't to that point yet, but when we WERE to the point where it created a lot of . . . yearning . . . to be separated, that he called me, very late, when he knew I'd be alone, and well. That phone call was my sexiest gift. For reasons.

Peppermint Mocha or Pumpkin Spiced Latte?
Peppermint Mocha
Egg Nog or Apple Cider?
Apple Cider (mulled, maybe with bourbon)
Themed Christmas Tree or HodgePodge?
We have an old-fashioned, silver tinsel tree. So we just put it up. Then we get a small live fir and put whatever on it.
Old School Bulbs or Icicle Lights?
Old School.
During this Holiday Season, is it better to Give or Receive?
Give. It's always more fun, somehow.
**About Mary Ann Rivers**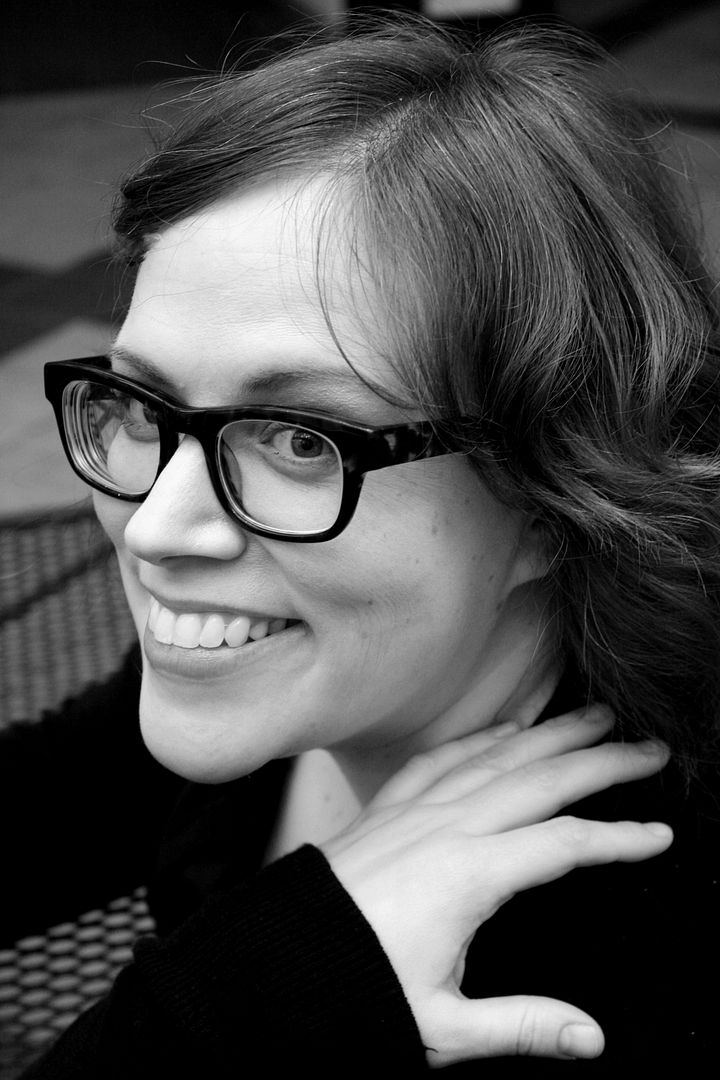 Mary Ann lives in the Midwest with her handsome professor husband and their imaginative school-aged son. She writes smart and emotional contemporary romance, imagining stories featuring the heroes and heroines just ahead of her in the coffee line.
Find Mary Ann Here: Website | Facebook | Twitter | Goodreads
We can't wait to try out Mary Ann's delicious recipe for:
**Snowy Sugared Cranberries**
Ingredients:
For the cranberry part:
1 10 oz package of fresh, raw cranberries
Zest and juice of one orange OR 1 tsp of vanilla
1 cup water
1/4 cup granulated sugar
For the coating part:
1/2 cup granulated sugar
1 1/2 cup powder sugar
Equipment:
Saucepan
9×13 dish for tossing berries
Slotted spoon
Directions:
Boil together water, zest and juice of orange (OR tsp of vanilla), and 1/4 c sugar in saucepan until sugar is entirely dissolved. Remove from heat and cool slightly until warm, add in washed cranberries. Coat cranberries by stirring into syrup. Some cranberries may split a little from the warm syrup, but you are not cooking the berries, just coating them well. Let berries soak while you prepare the coating.
Mix well the 1/2 c of granulated sugar and 1 1/2 cup of powdered sugar (sift powdered sugar if lumpy) in the 9×13 or other large, shallow dish.
Remove berries to dish of dry sugars with slotted spoon. Now, toss! toss! toss! The berries will obtain a thick, snowy, coating of the sugars, keep tossing until it seems most of the dry sugars have stuck to berries.
Remove berries to cookie sheet or wax paper in a single layer, or if spread out well in dish, leave in tossing dish. Let dry. As they dry, the coating will magically firm up and become crunchy.
Eat! Like candy! Try to stop, but you probably won't.
Want more Desserts? Get recipes for Desserts and lots of other delectable holiday dishes from your favorite authors all month long right here on Steamy Guys After Dark!

**About Snowfall**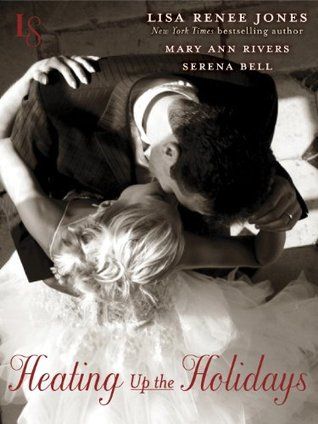 Snowfall by Mary Ann Rivers
Series: Heating Up the Holidays
Published by Loveswept on October 28, 2013
Pages: 356
Jenny Wright can't get enough of her erotic conversations with someone she knows only as "C." Flirting online helps Jenny temporarily escape confronting the changes to her life as she slowly loses her vision. Jenny's occupational therapist, Evan Carlisle-Ford, is helping her prepare for the challenges ahead, but the forthright, trustworthy man can no longer ignore his growing attraction to his fiercely intelligent client. Now Jenny must choose between the safe, anonymous "C"—or the flesh-and-blood Evan, whose heated kisses can melt snow faster than it can fall.
Other Books by Mary Ann Rivers:
Don't miss out on our posts featuring the other stories in this anthology:
Dec 1 — Lisa Renee Jones, author of Play with Me
Dec 30 — Serena Bell, author of After Midnight
***GIVEAWAY***
Win a copies of The Story Guy and Snowfall (2 winners)
a Rafflecopter giveaway
Don't forget to enter our month-long Recipes for Romance Grand Prize Giveaway for a box filled with books and more!
Happy Holidays!
xo-
The Steam Team

Related Posts