We were thrilled to be invited to participate in the blog tour for The Best Laid Wedding Plans by Lynnette Austin. We sat down and chatted with Lynnette about her book, and here's what she had to say:
***INTERVIEW***
Tell us a little about The Best Laid Wedding Plans.
Ahhh! Georgia's Low Country. Soft, summer nights, sweet tea sippin' on back porches, fireflies twinklin', and those Southern men with their slow drawls and even slower hands. Add in some romantic weddings beneath live oaks dripping with Spanish moss, and what could be better?

At its base, The Best Laid Wedding Plans is about trust and rebuilding. What do you do when everything around you is falling apart? If you're Jenni Beth Beaumont, you quit your job in Savannah and head home. Her parents are struggling with the loss of their son, Magnolia House, her family's antebellum home, is crumbling, and Misty Bottoms, Georgia, like so many small Southern towns, is dying. She decides to turn her family home into a wedding destination, hoping to help her parents, save Magnolia House, and bring new jobs to the area in one fell swoop.

But before she can leave Savannah, Cole Bryson, her brother's best friend, shows up at her final event. Cole is the one who stood her up for her high school prom and the one to whom she'd given herself one crazy night in Savannah. She tells him she's moving home, that she won't be seeing him again. He winks and says they might run into each other sooner than she thinks. With those enigmatic words, he drifts away into the darkness.

When Cole shows up in Misty Bottoms, old hurts resurface. An architectural salvager, he wants to buy and deconstruct Magnolia House, while still others in town desperately want Jenni Beth to fail and will stop at almost nothing to ensure that happens.

As Cole and Jenni Beth butt heads, they find themselves mired in intrigue, painful memories, and tough realities. Can they set their pasts aside for a second shot at their own happily ever after?
Sounds awesome! What was your favorite part to write?
It's the scene where Cole steals Jenni Beth away to visit Dinky Tubbs, a friend who's also into salvaging. For the first time in way too long, Jenni Beth and Cole simply enjoy the moment…and each other.
Now, dressed in jeans and a red and white University of Georgia T-shirt, Jenni Beth hopped on the Harley behind Cole. On so many levels and for so many reasons, this was a bad idea. But he'd been on his best behavior today. Had helped so much. She leaned into him and wrapped her arms around those washboard abs. A girl could have an orgasm right here and now, she thought, because on top of everything else, the man, as always, smelled heavenly. His body? Hard and hot.

He glanced at her in his rearview mirror and grinned wickedly. He switched on the key, pressed a button, and the motor roared to life. With a twist of his right wrist, he gunned the engine and had the machine thrumming under them.

Oh, yeah, he knew how affected she was, and he was enjoying this. Well, let him, because she was, too. Her grin exploded. Another minute and they turned onto the main road, the warm wind caressing her body.

She'd forgotten all this. Had gotten so caught up in city life, in trying to outdo herself with every assignment, in just day-to-day living that she'd forgotten how much fun the simple things were.

Did she need to go back later and scrape paint? Yep, till her hands bled, but right now? She'd enjoy the moment, the freedom.
How would you introduce Jenni Beth to readers?
Jenni Beth is strong and independent. She has a great sense of humor and is sassy! But why don't I let Cole tell you about her?

Cole: "Besides being the most gorgeous thing on two feet, that woman is a dynamo. She's got two degrees and is dead-set on saving this entire town. Misty Bottoms, like a lot of small Southern towns, has fallen on hard times. By starting a wedding destination business at Magnolia House, she's hopin' to jumpstart the town again. Personally, my money's on her." He grins. "Did I mention the woman's out-of-this-world beautiful?"
::le sigh:: Why will our readers swoon over Cole? We want to know all the things!
Oh, where to start!?! Jenni Beth is one very lucky lady! Cole has some real swagger—with an underlay of gentle. And he gives great hugs! He dances with Jenni Beth in the moonlight to the beat of her heart, shares a tree swing on a hot summer day, and proudly shows her off to the world whether she's all dolled up for a night out on the town or in paint-smeared shorts and a tank top. He's comfortable in his own skin and looks, oh, so handsome in a dark suit or in worn jeans that hug his butt and a faded T-shirt that ripples over those incredible abs.
He flopped to his back, reached for her hand, and laced their fingers. When he brought her hand to his lips and kissed every knuckle, she understood for the first time how a woman might swoon. Her entire body sizzled. She fought for oxygen.

"Do you think you can climb my trellis tonight?"

He laughed, long and hard. She'd forgotten what a truly wonderful laugh he had.
We him already! How would you describe yourself in three words?
Claustrophobic, driven, and, according to my husband, stubborn. I personally think being stubborn is a positive attribute, though, don't you? It means I hold strong to the things I believe in, that I keep going, working for what I want. That's definitely my story, and I'm sticking to it!
We totally think being stubborn can be positive. Just call it tenacious haha Which character makes you swoon the most (yours or someone else's)?
All of my heroes do! Cole Bryson is such a guy—and so darned cute. He's there any time Jenni Beth needs him; he holds her while she cries. Then there's NYPD Detective Sam DeLuca in the second book in this series. Whew! (Fanning myself here!)

And Tucker Longstreet in Nora Roberts' Carnal Innocence? Oh, yeah, Tucker is one Southern man who is definitely swoon-worthy. Roarke, in Nora's J D Robb books, is no slouch, either. He could put a new pair of gloves in my pocket any day! Both of these men are heroes who are confident in themselves and the women they love.
We'll have to check out Tucker for sure. We love a Southern hottie. Do you have any current or future projects you can tell us about?
Oh, I'm so glad you asked! The Best Laid Wedding Plans is the first in my Magnolia Brides series. The second, Every Bride Has Her Day, will be out May, 2016. New York City Detective Sam DeLuca has charged into more than his share of dark alleys, but none threaten his peace of mind more than small-town Misty Bottoms' feisty florist, Cricket O'Malley. Sparks fly in this story of city meets country. The third book in the series, tentatively titled Picture Perfect Wedding, releases September, 2016. Single mom Tansy Calhoun Forbes is returning home to Misty Bottoms in Georgia's Low Country to start a new life and a new business, baking wedding cakes for Magnolia House's brides and grooms. The only fly in the ointment? Beck Elliot, her former fiancé and the only man she's ever loved, the man she betrayed.

After that? I'm hoping to stay in Misty Bottoms with stories about the Wylder brothers who are moving to town to expand their vintage car and motorcycles restoration business.
Ahhh we can't wait to get to know Sam and Beck! Is there ever anything that you always wish someone would ask you, but they never do?
Yes, actually, there is. I have an answer for the question, too. The question: Next year, or in two or five years, where would you like to be career-wise? The answer: I'd like to be writing one NYT Bestseller a year! See? I'm not even being greedy about it. I could have said I wanted three or four a year. Right now, though, I'm happy spending time with Jenni Beth and Cole and their friends in Misty Bottoms!
That's great. We wish you all the luck! Thanks for stopping by, Lynnette!
Happy reading!
***About Lynnette Austin***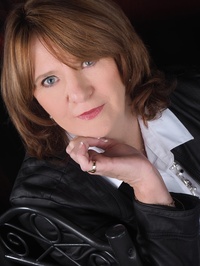 The luxury of staying home when the weather turns nasty, of working in PJs and bare feet, and the fact that daydreaming is not only permissible but encouraged, are a few of the reasons middle school teacher Lynnette Austin gave up the classroom to write full-time. Lynnette grew up in Pennsylvania's Alleghany Mountains, moved to Upstate New York, then to the Rockies in Wyoming. Presently she and her husband divide their time between Southwest Florida's beaches and Georgia's Blue Ridge Mountains. A finalist in RWA's Golden Heart Contest, PASIC's Book of Your Heart Contest, and Georgia Romance Writers' Maggie Contest, she's published five books as Lynnette Hallberg. She's currently writing as Lynnette Austin. Having grown up in a small town, that's where her heart takes her—to those quirky small towns where everybody knows everybody…and all their business, for better or worse.
Find Lynnette Here: Website | Facebook | Twitter | Goodreads
***About the Book***
The Best Laid Wedding Plans
by
Lynnette Austin
Series:
Magnolia Brides #1
Published by
Sourcebooks Casablanca
on November 3, 2015
Genres:
Contemporary Romance
,
Second Chance Romance
Pages:
384
Goodreads
Buy the Book
Jenni Beth Beaumont thought she left her broken heart in Chance, Georgia, when she moved away. But when she suddenly inherits her family's beautiful, antebellum home, her dream of turning the residence into a wedding destination calls her back.

Cole Bryson, an architectural salvager and Jenni Beth's former flame, intends to purchase and deconstruct the Beaumont family's down-at-the-heels estate. To his surprise, Jenni Beth is more of a stubborn Southern girl than he thought. Cole will have to use all his sultry, steamy tricks to test more than the resolve of his sexy competition…
***GIVEAWAY***
Win a copy of The Best Laid Wedding Plans and a wedding garter!
a Rafflecopter giveaway
What do you think, pretties? Are you excited to check out The Best Laid Wedding Plans?
Related Posts