All month long, we're featuring some of our favorite authors, along with a quick Q&A and some of their favorite recipes. We've got daily giveaways with chances to win some amazing (and steamy!) reads plus a month-long Recipes for Romance Grand Prize Giveaway for a box filled with books and more!
Today Ruthie Knox stopped by with a recipe for Mocha Pound Cake!


**Q&A with Ruthie Knox**
What is your favorite holiday tradition?
I love to watch It's a Wonderful Life. Which might explain why my holiday novella, Room at the Inn, is basically an homage to that movie. 🙂
What is your most unusual holiday memory?
Hmm. I can't think of any! I guess I've always had pretty low-key, pleasant holidays. Which is good!
What was your favorite moment under the mistletoe?
Wow. I'm really boring. I've never been kissed under the mistletoe. I'm not even sure I've ever seen mistletoe. I did write a mistletoe scene in Room at the Inn, though! So I guess that's it — Carson kissing Julie under the mistletoe.
What's your favorite Christmas carol or holiday movie?
I'm a fan of Good King Wenceslas, because when my son was just a teeny little guy he got a library book of the song and just loved it, so now I associate that song — which is long and slightly weird, and no one knows all the words or cares, particularly — with pleasant memories.
What's the sexiest gift you ever got/gave?
I am pretty sure I've never received or given a sexy gift. But if I had, I couldn't talk about it on the Internet, anyway.

See, this is why I wondered if I could even write a Christmas novella. Clearly, I suck at Christmas! But it's a great story, anyway. My characters are much better at Christmas than I am. 🙂

Peppermint Mocha or Pumpkin Spiced Latte?
Peppermint mocha all the way, baby.
Egg Nog or Apple Cider?
Egg nog!
Themed Christmas Tree or HodgePodge?
Ha! HodgePodge. We have a two-foot-tall artificial tree on which we hang an EXTREMELY sad collection of random ornaments, most of which our son broke in some way as a baby. It's the Charlie Brown-iest of Christmas trees.
Old School Bulbs or Icicle Lights?
Bulbs.
During this Holiday Season, is it better to Give or Receive?
Give! Receiving is no good, because everybody looks at you.
**About Ruthie Knox**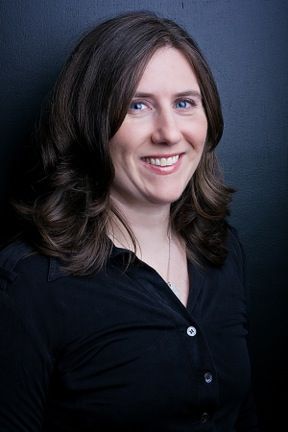 USA Today bestselling author Ruthie Knox writes contemporary romance that's sexy, witty, and angsty—sometimes all three at once. After training to be a British historian, she became an academic editor instead. Then she got really deeply into knitting, as one does, followed by motherhood and romance novel writing.
Her debut novel, Ride with Me, is probably the only existing cross-country bicycling love story. She followed it up with About Last Night, a London-set romance whose hero has the unlikely name of Neville, and then Room at the Inn, a Christmas novella—both of which were finalists for the Romance Writers of America's RITA Award. Her four-book series about the Clark family of Camelot, Ohio, has won accolades for its fresh, funny portrayal of small-town Midwestern life.
Ruthie moonlights as a mother, Tweets incessantly, and bakes a mean focaccia. She'd love to hear from you, so visit her website at www.ruthieknox.com and drop her a line.
Find Ruthie Here: Website | Facebook | Twitter | Goodreads
We can't wait to try out Ruthie's delicious recipe for:
**Mocha Pound Cake**
Message from Ruthie:
This is my grandma's recipe, and I've been making it every year for ages. It's the primary thing I do to prepare for Christmas: bake somewhere between 12 and 20 mocha pound cakes and mail them to all my nearest and dearest. Although since my son was born, I've had to scale way back on the cakes and do candies instead — it's hard to coordinate all that cake-baking and mailing!

| | | | |
| --- | --- | --- | --- |
| Desserts | Prep Time: 20 minutes | Cook Time: 65-70 minutes | Serves: about 10 slices per cake |
Ingredients:
2/3 c. butter, softened
2 c. flour
1 1/2 c. white sugar
1 Tbsp. instant coffee
1 tsp. salt
1/2 tsp. cream of tartar
1/4 tsp. baking soda.
1/2 c. water
1 tsp. vanilla
3 eggs
2 oz. unsweetened chocolate, melted
powdered sugar for the top
Directions:
Preparation:
Preheat oven to 325. Line loaf pan with waxed paper or parchment paper.
Mix all ingredients but chocolate and eggs together until flour is damp. Beat for 2 minutes. Add eggs and chocolate and beat another minute.
Pour into loaf pan and bake 65-70 minutes, or until top is cracked and cake is still moist inside. Cool 10 minutes.
Remove from pan and sift with powdered sugar.
Tips:
Mocha pound cake is okay when it's overcooked, but it's insanely awesomely good when you cook it just the right amount, which is still moist (bordering on raw) in the middle. You want to make sure that it's done at the edges and some of the way toward the middle, but not at the center. The less-cooked part of the cake ends up fudgy and amazing. You might have to cut the cooking time back to get this result.
I always make two of these cakes at a time, since it's just as easy as making one. For two, I bake about 60 minutes, then test. In our oven, that's long enough.
Want more Desserts? Get recipes for Desserts and lots of other delectable holiday dishes from your favorite authors all month long right here on Steamy Guys After Dark!

**About Room at the Inn**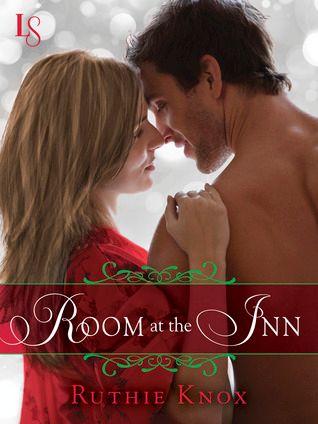 Room at the Inn by Ruthie Knox
Published by Loveswept on November 4, 2013
Pages: 121
Sometimes first loves burn bright, then flicker out. But in this heartwarming eBook novella from RITA finalist and USA Today bestselling author Ruthie Knox, it's never too late for a second chance at true love.

Ambitious and driven, Carson Vance couldn't wait to escape the small town where he was born. But now that Carson is back to spend Christmas with his ailing father, he must face all the people of Potter Falls he's left behind. Topping that list is Julie Long, who's sacrificed so much for Carson's family, and whose heart he broke once upon a time. Now the proprietor of the local inn, Julie has blossomed from a shy schoolgirl into a successful, seductive, independent woman—everything that Carson's looking for in a relationship. But despite several steamy encounters under the mistletoe, Julie refuses to believe in happily ever after. Now Carson must convince Julie that he's back for good—and that he wants her in his life for all the holidays to come.
Other Books by Ruthie Knox:
***GIVEAWAY***
Win a copy of Room at the Inn!
a Rafflecopter giveaway
Don't forget to enter our month-long Recipes for Romance Grand Prize Giveaway for a box filled with books and more!
Happy Holidays!
xo-
The Steam Team

Related Posts