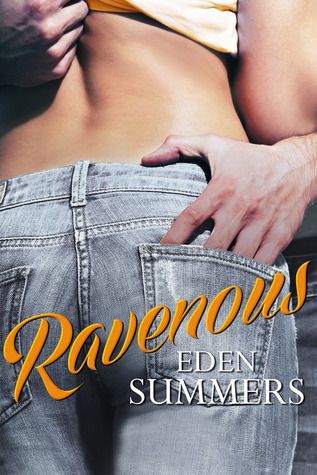 Ravenous
by
Eden Summers
Published by
Escape Publishing
on August 1, 2013
Genres:
Erotica
Pages:
56
Goodreads
Buy the Book
She's a small town caterer, he's a big city chef, but they don't need a kitchen to make things sizzle...

Erin McDonald likes her simple life in her small town: no drama, no fuss, no uncertainty...until Jesse Hackett breezes back into town. Erin never quite got over how he left for the bright lights of the big city, and took her heart with him.

Jesse never regretted his decision to leave small town life behind and chase his big city dreams, but he's always regretted leaving Erin behind. No woman has ever compared, and once he convinces Erin to let him touch her again, he's never going to let her go.

Sparks fly and fires are rekindled, but the basic divide still remains: what really matters in life — location or love?

MsKathy: Ravenous, by Eden Summers, is a delightful short piece. Erin and Jesse have a past, and while we never dive too far into it, it's there, simmering in the background. Let's pretend I didn't just make an awful cooking pun, given that this book is about two chefs.
There are some interesting setup moments, and I was a little confused about whether or not these two would be able to work things out, and then Ms. Summers gives us moments like this:
"Why?" she whispered, her eyes drowning in emotion.

"Why?" he chuckled. "Because you make me burn."
It's a simple quote, a tense moment between them. There are some moments of heartbreak, too, like this one from Erin, during a conversation with Jesse:
"I want to spend more time with you before I leave."

"Uh, huh." She dropped her grip on his arm. Grasping the railing with one hand she blindly moved up to the next step, needing space to think. "Do you really think that would be a good idea?"

"Give me one good reason why it wouldn't be."

Because we can never be together. Because I'm still in love with you. Because I'm already certain I won't move on once you leave.
In full disclosure, I should warn you that there are some cliche sex moments in this book. These crazy kids supposedly never engaged in oral sex for poor Erin (although there's no note about Jesse), and then there's talk of riding bareback — an expression I haven't heard anyone use in a long time.
However, I will say that this was just an enjoyable, easy read, and I can easily recommend it.
Did you know know that Harlequin Escape is one year old this week? We're celebrating this momentous occasion with a week filled with interviews, reviews, and excerpts, plus awesome giveaways, here on Steamy Guys After Dark and on our sister site featuring YA: Swoony Boys Podcast!
***About Eden Summers***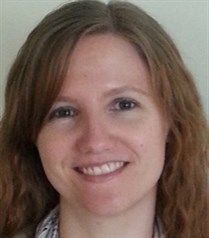 Eden Summers is a true blue Aussie, living in regional New South Wales with her two energetic young boys and a quick witted husband. In late 2010, Eden's romance obsession could no longer be sated by reading alone, so she decided to give voice to the sexy men and sassy women in her mind. Eden can't resist alpha dominance, dark features and sarcasm in her fictional heroes and loves a strong heroine who knows when to bite her tongue but also serves retribution with a feminine smile on her face.
Find Eden Summers Here: Website | Facebook | Twitter | Goodreads
***GIVEAWAY***
eBook copies of Ravenous, Not Your Average Joe, In Another Life, It's Love, Dude, Summer Fling, Bonjour Cherie, and Room Service
a Rafflecopter giveaway
Good luck and be sure to check out all the other interviews and reviews we've got going on to celebrate the first Birthday for Harlequin Escape!
Related Posts