All month long, we're featuring some of our favorite authors, along with a quick Q&A and some of their favorite recipes. We've got daily giveaways with chances to win some amazing (and steamy!) reads plus a month-long Recipes for Romance Grand Prize Giveaway for a box filled with books and more!
Today Molly O'Keefe stopped by with a recipe for Gingered Cranberry sauce!


**Q&A with Molly O'Keefe**
What is your favorite holiday tradition?
Without a doubt – Christmas Stockings. I like everything about them. I loved being a kid and hanging the empty ones before bed and finding them full in the morning. Now I love filling them with my mom after my kids' have gone to bed. My mom is the master of stockings – she finds the perfect things for all of us and it's fun to try and top her!
What is your most unusual holiday memory?
One year my mom was really sick on Christmas Eve, she had a terrible flu. And Dad ordered pizza and we watched movies and had a GREAT time, but he sent my brother and I up to talk to my mom every once in a while to tell her how sad we were, and how it wasn't the same without her. Total fleece job.
What was your favorite moment under the mistletoe?
I have never been under the mistletoe. Ever.
What's your favorite Christmas carol or holiday movie?
Carol Of The Bells is my favorite song and you so rarely hear it. The Little Drummer Boy is on every other minute, but NEVER Carol of the Bells.
What's the sexiest gift you ever got/gave?
It's actually, the opposite – the sexiest gift I ever wanted, that never happened. I asked my husband for a robe and nightgown for Christmas and I was imagining a sexy slinky number. He got me a thick men's navy blue terry cloth robe. I was sad. So sad. But I still have that robe – it's the best damn robe.

Peppermint Mocha or Pumpkin Spiced Latte?
Oh this is too hard!! If you had picked any other two – those two would win. Those two are my favorites.
Egg Nog or Apple Cider?
Apple Cider!!
Themed Christmas Tree or HodgePodge?
Hodge Podge. Totally hodge podge.
Old School Bulbs or Icicle Lights?
Bulbs.
During this Holiday Season, is it better to Give or Receive?
Give, always give. This season and any other.
**About Molly O'Keefe**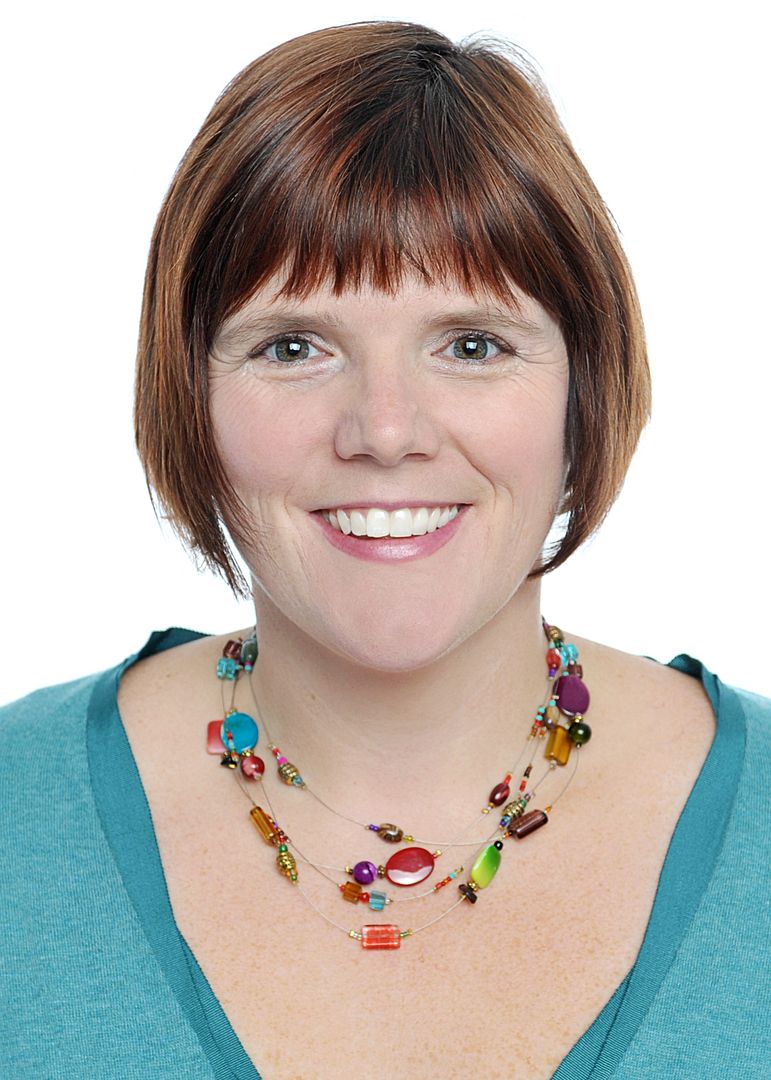 Molly O'Keefe has always known she wanted to be a writer (except when she wanted to be a florist or a chef and the brief period of time when she considered being a cowgirl). And once she got her hands on some romances, she knew exactly what she wanted to write.
She has won two Romantic Times Reviewers Choice Awards and the RITA award for Best Novella.
Originally from a small town outside of Chicago, she went to university in St. Louis where she met and fell in love with the editor of her school newspaper. They followed each other around the world for several years and finally got married and settled down in Toronto, Ontario. They welcomed their son into their family in 2006, and their daughter in 2008. When she's not at the park or cleaning up the toy room, Molly is working hard on her next novel, trying to exercise, stalking Tina Fey on the internet and dreaming of the day she can finish a cup of coffee without interruption.
Find Molly Here: Website | Facebook | Twitter | Goodreads
We can't wait to try out Molly's delicious recipe for:
**Gingered Cranberry sauce**
Message from Molly:
I've been making this sauce for so long, I actually don't have the original, or the amounts to add, so we'll just fake our way through this. But if you like cranberry sauce – this is AMAZING.

Ingredients:
One big knob of peeled ginger
A cup of sugar
A sauce pan full of water
A bag of fresh cranberries
Optional: walnuts, jalapenos, orange zest, maple syrup, apples and pears
Directions:
Take the water, the sugar and the knob of ginger and boil it into a syrup. Say 20 minutes. This makes a delicious ginger simple syrup. Add the bag of cranberries and cook this until the consistency you like. I usually cook for another twenty minutes. Take out the ginger and taste. You might want it sweeter, in which case I totally recommend adding Maple syrup. The jalapenos might seem like a weird thing, but throw a pepper in with the ginger to make a spicy ginger syrup. Honestly, so delicious. I usually toss in a bunch of cubed apples and pears too.
Serve cold. We use it as a garnish on turkey, so it can serve about 20.
Want more Side Dishes? Get recipes for Side Dishes and lots of other delectable holiday dishes from your favorite authors all month long right here on Steamy Guys After Dark!

**About All I Want for Christmas is You**

All I Want for Christmas is You by Molly O'Keefe
Series: Crooked Creek Ranch
Published by Loveswept on November 4, 2013
Pages: 53
In this touching eBook novella, a prequel to Molly O'Keefe's Crazy Thing Called Love, a young woman swept up by first love is ready to say "I do"—until challenges arise during the holiday season.

Maddy Baumgarten and Billy Wilkins are spontaneous, in love, and prepared to elope the day after Christmas—that is, if Maddy's family doesn't throw a wrench in their plans. Her parents are more than a little reluctant to give their blessing to the impending nuptials. After all, Maddy's barely out of high school and Billy's a notorious bad boy. Maddy doesn't care about Billy's rough past—all she cares about is living in the here and now. But after Maddy's mother stops speaking to her in protest, and a Christmas Eve heart-to-heart with her father leaves her with butterflies, Maddy starts to get cold feet. She loves Billy, but is she taking this big step too soon?
Other Books in Crooked Creek Ranch Series:
Other Books by Molly O'Keefe:
***GIVEAWAY***
Win a copy of All I Want for Christmas Is You and Crazy Thing Called Love!
a Rafflecopter giveaway
Don't forget to enter our month-long Recipes for Romance Grand Prize Giveaway for a box filled with books and more!
Happy Holidays!
xo-
The Steam Team

Related Posts