All month long, we're featuring some of our favorite authors, along with a quick Q&A and some of their favorite recipes. We've got daily giveaways with chances to win some amazing (and steamy!) reads plus a month-long Recipes for Romance Grand Prize Giveaway for a box filled with books and more!
Today Megan Hart stopped by to chat with us.


**Q&A with Megan Hart**
What is your favorite holiday tradition?
Spending time with family and friends!
What is your most unusual holiday memory?
I haven't had it yet, but I *think* it's going to be this year's Thanksgivvukah, which means that the first day of Hanukkah is Thanksgiving day!
What was your favorite moment under the mistletoe?
Ha. Well…I don't think I've ever BEEN under mistletoe!
What's your favorite Christmas carol or holiday movie?
My favorite Christmas carol is Rudolph The Red-Nosed Reindeer. But my favorite Hanukkah song is Mao T'zur.
What's the sexiest gift you ever got/gave?
Oh, gosh. I got a pair of truly kicking cowboy boots a few years ago. They're awesome.

Peppermint Mocha or Pumpkin Spiced Latte?
Peppermint Mocha
Egg Nog or Apple Cider?
Egg Nog
Themed Christmas Tree or HodgePodge?
I don't have a Christmas tree, but would prefer a hodgepodge.
Old School Bulbs or Icicle Lights?
Old school multi colored with a disco ball star!
During this Holiday Season, is it better to Give or Receive?
I love to give presents. Love it!
**About Megan Hart**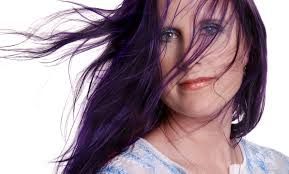 Megan was born and then she lived awhile. Then she did some stuff and other things. Now, she mostly writes books. Some of them use a lot of bad words, but most of the other words are okay.
She can't live without music, the internet, the ocean or Coke Zero. She can't stand the feeling of corduroy or velvet, and modern art leaves me cold. She write a little bit of everything from horror to romance, and she doesn't answer to the name "Meg."
Find Megan Here: Website | Facebook | Twitter | Goodreads

**About Unwrapped**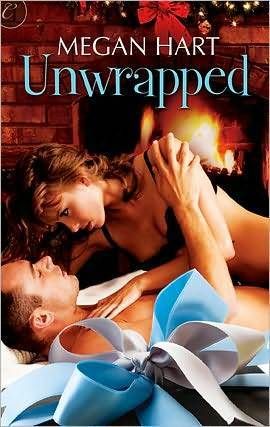 Unwrapped by Megan Hart
Published by Carina Press on December 6, 2010
Pages: 52
Naughty is Nice…

Newlyweds Leah and Brandon Long are finally taking a honeymoon. But just a few days into their Christmas-in-Vail vacation, Leah takes a tumble on the slopes, severely spraining her ankle. Being stuck indoors isn't so bad though: the luxurious chalet boasts a hot tub and cozy fireplace. Besides, sitting with her feet up while Brandon serves her in every way a man can serve a woman is exactly how both of them like to spend their time.

Leah would be in heaven, if only Brandon didn't insist on playing with the dynamic of their relationship. With kinky sex and deep conversation the only things on the agenda, Leah can't avoid the discussion of how things might change. Will she be ready to take their marriage to the next level in the New Year?
Other Books by Megan Hart:
***GIVEAWAY***
Win a signed copy of one of Megan Hart's backlist titles! (based on what she has on hand when you win)
a Rafflecopter giveaway
Don't forget to enter our month-long Recipes for Romance Grand Prize Giveaway for a box filled with books and more!
Happy Holidays!
xo-
The Steam Team

Related Posts