All month long, we're featuring some of our favorite authors, along with a quick Q&A and some of their favorite recipes. We've got daily giveaways with chances to win some amazing (and steamy!) reads plus a month-long Recipes for Romance Grand Prize Giveaway for a box filled with books and more!
Today Mary Jo Putney stopped by with a recipe for Turkaleekie!


**Q&A with Mary Jo Putney**
What is your favorite holiday tradition?
I love Christmas trees! They may be pagan, but so pretty, and I love the scent of fresh evergreen in the house. When I was a kid, we'd hike to the back of the farm and my father would cut down a spruce for us. Now I buy my trees at a lovely, funky nearby service station that not only has beautiful trees, but delivers. I have a cathedral ceiling in my living room, so the temptation is to get a tree that is larger than I think it is, which presents logistical problems. In recent years, I've taken to inviting over a few friends, feeding them something easy like lasagna, and then we have a tree decorating party. Fun.
What is your most unusual holiday memory?
I can't think of anything that unusual! But last Christmas we visited my sister, who lives in the mountains of western Virginia, and we curled up happily in cozy chairs with blankets and looked out the plate glass windows at softly falling snow across forty miles of Appalachian mountains. Lovely!
What was your favorite moment under the mistletoe?
My life is much less exciting than that of my characters! Since I love writing Christmas stories, I've had several that feature encounters under the mistletoe. In fact, our Word Wenches anthology, Mischief and Mistletoe, is out now, and my story
What's your favorite Christmas carol or holiday movie?
I have a great fondness for the George C. Scott version of A Christmas Carol. And in more modern movies, I really enjoy The Holiday, which features a house swap between a London journalist and a Hollywood producer of movie trailers. It's great fun.
What's the sexiest gift you ever got/gave?
XXXXXXXXXXXXXXXXXXXXXXXXXXXX

Peppermint Mocha or Pumpkin Spiced Latte?
Pumpkin Spice Latte. But either will do!
Egg Nog or Apple Cider?
Either! Both!
Themed Christmas Tree or HodgePodge?
Definitely HodgePodge. My ornaments have been accumulated over the years and they all have stories.
Old School Bulbs or Icicle Lights?
Star-like little white lights.
During this Holiday Season, is it better to Give or Receive?
To give. I've been fortunate over the years, and so many other have been less so. Just think of those people in the Philippines!
**About Mary Jo Putney**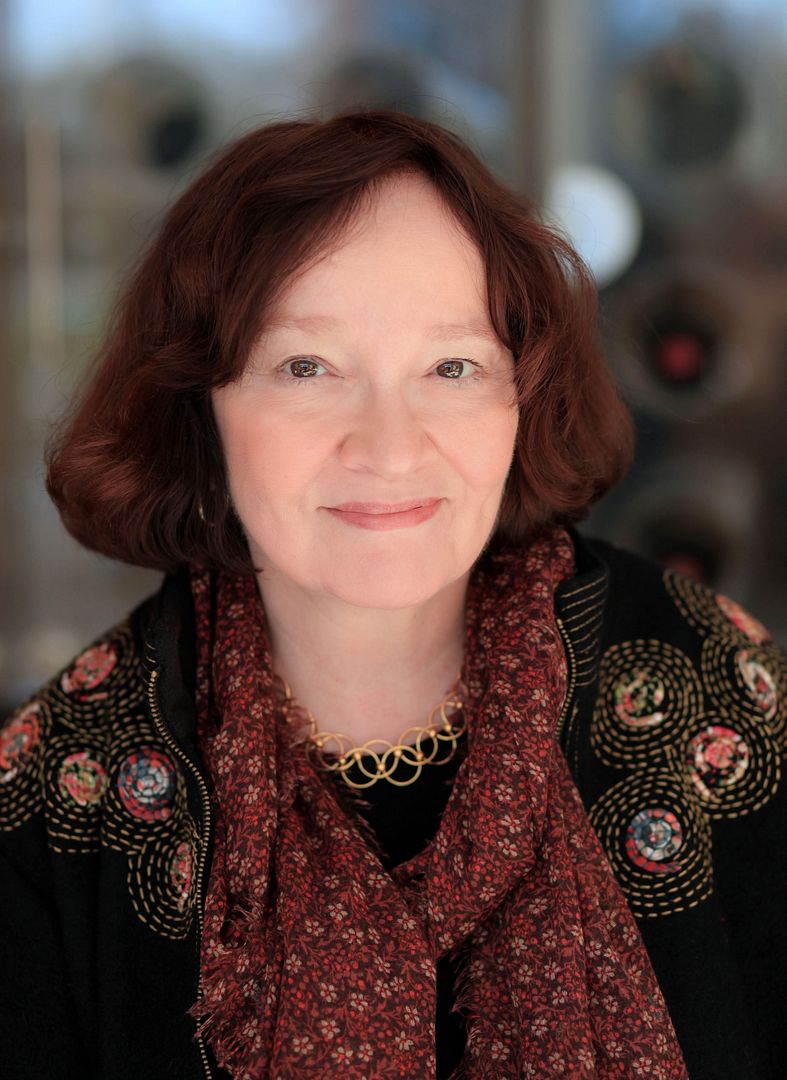 A New York Times bestselling author, Mary Jo Putney was born in Upstate New York with a reading addiction, a condition with no known cure. Her entire writing career is an accidental byproduct of buying a computer for other purposes. Most of her books contain history, romance, and cats. Her current Lost Lords series include No Longer a Gentleman, May 2012, and Sometimes a Rogue, September 2013. October sees the release of the mass market edition of Mischief and Mistletoe, a Christmas anthology by the eight authors of the Word Wenches blog, and also an e-book Christmas novella anthology called Christmas Roses. She has had ten RWA RITA nominations, two RITA wins, and in 2013 is the recipient of the Nora Roberts Lifetime Achievement Award.
Find Mary Jo Here: Website | Facebook | Twitter | Goodreads
We can't wait to try out Mary Jo's delicious recipe for:
**Turkaleekie**
Message from Mary Jo:
I lived in England for two years, and did a lot of experimenting with cooking in those days. (My croissants were very strange shapes, but they tasted delicious!) One did I made in the classic way was the Scottish peasant soup, Cockaleekie. I'd buy a big, tough, tasty stewing fowl (very hard to find in the US), and simmer it until it was tender and falling off the bones. The delicious stock would be strained, then I'd add back the bits of cut up chicken along with cut up leeks and barley. The taste was amazing. Here's a fairly traditional form of the recipe: http://britishfood.about.com/od/starte2/r/cockleekie.htm .
But all that took time, so I developed a quick and easy version. When made with leftover holiday turkey, I call it Turkaleekie!
Ingredients:
1 ¼ – 1 ½ lbs (20-24 oz.) of cooked turkey, cut into soup sized pieces. Using some dark meat is good for adding flavor. (You can also use two 10 oz packets of cooked, sliced breast meat, cut into convenient pieces.)
2 48 oz. cans of chicken stock (3 quarts) Chicken stock is needed because unlike from-scratch cockaleekie, stock isn't produced by the whole bird being stewed. (You can make a wonderful stock by simmering the turkey carcass, maybe with some carrot and celery and onion thrown in, then straining out the bones and vegetables.)
5/8 cup medium barley
8 or so leeks, cleaned and sliced into nice little circles. (Leeks are grown in sand and grains are often buried in the layers, so careful washing is required. This is the most time consuming part of the recipe.)
Salt, maybe 2 tsp. or so
maybe some fresh ground pepper.
Directions:
Add all ingredients to the chicken stock, bring to a boil, then simmer until the barley is cooked, though you can simmer longer if you like. Adjust seasoning before serving.
And that's it—a tasty soup that freezes well, and easy to make when you can't face another meal of leftover turkey.
Want more Soups? Get recipes for Soups and lots of other delectable holiday dishes from your favorite authors all month long right here on Steamy Guys After Dark!

**About She Stoops to Wenchdom**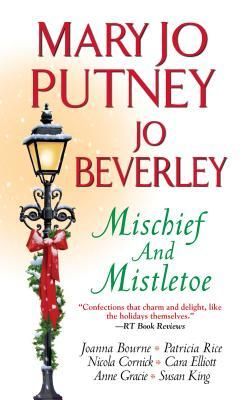 She Stoops to Wenchdom by Mary Jo Putney
Published by Kensington on September 25, 2013
Pages: 320
In this sparkling holiday collection, eight acclaimed authors unwrap the most daring of Regency delights. . .

Christmastime in England–a time for passionate secrets, delicious whispers, and wicked-sweet gifts by the fire. From a spirited lady who sets out to save her rakish best friend from an unsuitable engagement, to a bold spy who gets the unexpected chance to win the woman he's always loved, to a vicar's daughter who pretends to be a saucy wench, these holiday tales will make you curl up in front of the fire for a memorable season of mischief and mistletoe. . .
Other Books by Mary Jo Putney:
Don't miss out on our posts featuring the other stories in this anthology:
Patricia Rice, author of Wench in Wonderland
Nicola Cornick, author of On a Wicked Winter Night
***GIVEAWAY***
Win a copy of the Word Wenches anthology, Mischief and Mistletoe!
a Rafflecopter giveaway
Don't forget to enter our month-long Recipes for Romance Grand Prize Giveaway for a box filled with books and more!
Happy Holidays!
xo-
The Steam Team

Related Posts