All month long, we're featuring some of our favorite authors, along with a quick Q&A and some of their favorite recipes. We've got daily giveaways with chances to win some amazing (and steamy!) reads plus a month-long Recipes for Romance Grand Prize Giveaway for a box filled with books and more!
Today LuAnn McLane stopped by with a recipe for Melting Moments!


**Q&A with LuAnn McLane**
What is your favorite holiday tradition?
When I was a child my favorite holiday tradition was driving around with my family to look at all of the holiday decorations and lights. I remember thresher delight and the ohs and ahs as my dad drove around neighborhoods.
What is your most unusual holiday memory?
We spent one Christmas in Disney World. I remember waking up in a hotel room with a tiny tree and Disney related items… feeling a little bit disappointed not to be home in my living room beneath the tree but then we headed to Magic Kingdom and became a Christmas day I will never forget.
What was your favorite moment under the mistletoe?
My favorite moment under the mistletoe is actually a scene in Mistletoe on Main Street when Ava, my sweet heroine, gets kissed by Clint.
What's your favorite Christmas carol or holiday movie?
My favorite Christmas movie is Love, Actually. I just watched it not long ago and I never will get tired of seeing it. I also love all of the Christmas movies on the Hallmark Channel. The holidays are such a magical time of year for second chances and falling in love.
What's the sexiest gift you ever got/gave?
I received a red and gold silk pair of pajamas that are a delight to sleep in.

Peppermint Mocha or Pumpkin Spiced Latte?
Pumpkin Spiced Latte
Egg Nog or Apple Cider?
Egg Nog (spiked with bourbon!)
Themed Christmas Tree or HodgePodge?
Oh HodgePodge for sure!
Old School Bulbs or Icicle Lights?
Old school… brings back memories.
During this Holiday Season, is it better to Give or Receive?
I adore both! But giving is such a joy.
**About LuAnn McLane**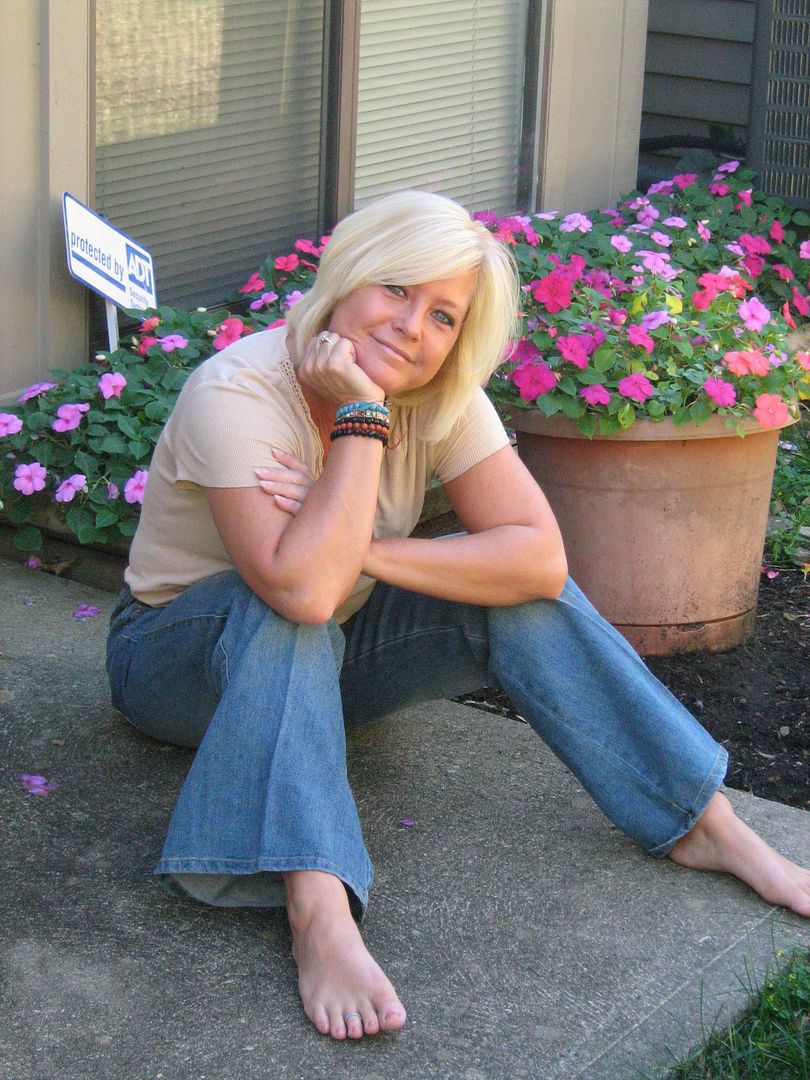 LuAnn McLane writes southern bent romantic comedy for NAL/Signet Eclipse and is currently penning her seventh novel in her Cricket Creek book series. Her books have appeared on best selling lists including Barnes and Noble, Rhapsody and Doubleday Book clubs. She recently collaborated with country superstar Wynonna Judd with the novel Restless Heart. She lives in Naples, Florida and when she isn't writing… she enjoys family, friends, fishing, cooking, reading, music, travel and University of Kentucky basketball.
Find LuAnn Here: Website | Facebook | Twitter | Goodreads
We can't wait to try out LuAnn's delicious recipe for:
**Melting Moments**
Message from LuAnn:
I've always loved baking Christmas cookies and these are not only delicious but fun to bake with children because they are so easy to make. And they really do melt in your mouth! Simply frost with your favorite butter cream icing and these will be a crowd pleaser!

Ingredients:
1 cup all-purpose flour
1/2 cup cornstarch
1/2 cup confectioners' sugar
3/4 cup butter
Directions:
Combine dry ingredients. Cream butter until fluffy. Add to flour mixture and beat thoroughly.
Refrigerate 1 hour.
Preheat oven to 300 degrees F (150 degrees C).
Shape dough into 1 inch balls. Place about 1 1/2 inches apart on ungreased cookie sheets. Flatten with lightly floured fork. Bake for about 20 minutes or until edges are just lightly browned.
Want more Desserts? Get recipes for Desserts and lots of other delectable holiday dishes from your favorite authors all month long right here on Steamy Guys After Dark!

**About Mistletoe on Main Street**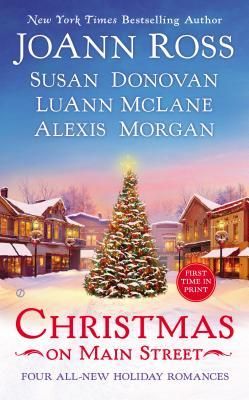 Mistletoe on Main Street by LuAnn McLane
Published by Signet on November 5, 2013
Pages: 416
Clint isn't sure how to rekindle his romance with high school sweetheart Ava—until his father bows out of playing Santa at the annual Cricket Creek holiday parade and Clint gets the chance to make this Christmas one to remember.
Other Books by LuAnn McLane:
Don't miss out on our post featuring the other story in this anthology:
Dec 24 — Alexis Morgan, author of The Christmas Gift
***GIVEAWAY***
Win a copy of Playing for Keeps, the first Cricket Creek title!
a Rafflecopter giveaway
Don't forget to enter our month-long Recipes for Romance Grand Prize Giveaway for a box filled with books and more!
Happy Holidays!
xo-
The Steam Team

Related Posts