All month long, we're featuring some of our favorite authors, along with a quick Q&A and some of their favorite recipes. We've got daily giveaways with chances to win some amazing (and steamy!) reads plus a month-long Recipes for Romance Grand Prize Giveaway for a box filled with books and more!
Today Karen Erickson stopped by with a recipe for Sugar cookies and frosting!


**Q&A with Karen Erickson**
What is your favorite holiday tradition?
Making sugar cookies in Christmas shapes and frosting them with my kids. We do it every year!
What is your most unusual holiday memory?
I remember one year as a teen my mom telling me money was going to be tight so don't expect as many Christmas gifts. I didn't even notice a difference! She should've never told me that. I would've been none the wiser.
What was your favorite moment under the mistletoe?
With my husband of course. 😉
What's your favorite Christmas carol or holiday movie?
Elf is my favorite holiday movie! And I'm a big fan of Rockin' Around the Christmas Tree or any Christmas song sung by Elvis.
What's the sexiest gift you ever got/gave?
Ha, not going to mention. 😉

Peppermint Mocha or Pumpkin Spiced Latte?
PSL all the way!
Egg Nog or Apple Cider?
Egg Nog
Themed Christmas Tree or HodgePodge?
Hodge podge.
Old School Bulbs or Icicle Lights?
Old school bulbs!
During this Holiday Season, is it better to Give or Receive?
Give, give, give….I've had an incredible year. I don't need anything. But I'm definitely in the giving spirit.
**About Karen Erickson**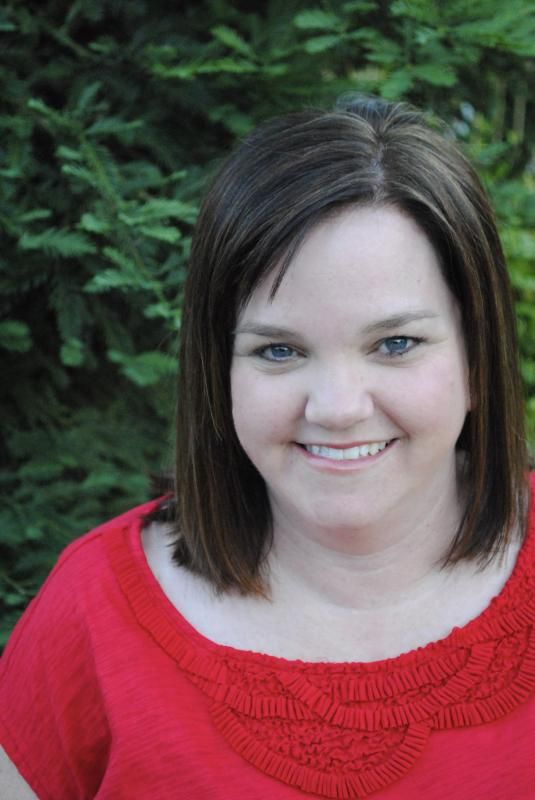 USA Today bestselling author Karen Erickson writes what she loves to read – sexy contemporary romance. Digitally published since 2006, she's a native Californian who lives in the foothills below Yosemite with her husband and three children. She is also the New York Times and USA Today bestselling author of new adult contemporary romance Monica Murphy.
Find Karen Here: Website | Facebook | Twitter | Goodreads
We can't wait to try out Karen's delicious recipe for:
**Sugar cookies and frosting**
Message from Karen:
I made sugar cookies with my grandma when I was young and I love that I've carried on this tradition with my kids. It's messy but fun. And we try to get as creative as possible when we frost the cookies! They always go fast. A fun tradition I make sure and include every single year.

| | | | |
| --- | --- | --- | --- |
| Desserts | | | Serves: As many as you want to make! |
Ingredients:
1-1/2 cups softened butter
2 cups sugar
4 eggs
1 teaspoon vanilla extract
5 cups flour
2 teaspoons baking powder
1 teaspoon salt
Directions:
In a large bowl, cream together the butter and sugar until smooth. Beat in eggs and vanilla. Stir in the flour, baking powder and salt. Cover and chill dough for at least one hour or overnight (which is best!).
Preheat oven to 400 degrees. Roll out dough on floured surface 1/4 to 1/2 inch thick. Cut into shapes with any cookie cutter (though metal is best in my opinion). Place cookies one inch apart on ungreased cookie sheet.
Cool completely. Then FROST!
Frosting recipe:
One pound box of powdered sugar
1/2 cup (one stick) softened butter
1/4 cup milk
One teaspoon vanilla extract
Splash of coffee <--- Grandma's secret ingredient!
My personal directions: I put the softened stick of butter in a large bowl first, then dump powdered sugar over it (but not the entire box). Add milk (but not all!), vanilla and coffee and start stirring by hand. If too runny, add more sugar. If too dry, add more milk until you get the perfect consistency. Stir until smooth. Divide into three or four bowls and add food coloring so you can have a variety of frostings to use! The kids (young and old!) will love it.
Want more Desserts? Get recipes for Desserts and lots of other delectable holiday dishes from your favorite authors all month long right here on Steamy Guys After Dark!

**About Loving Mindy**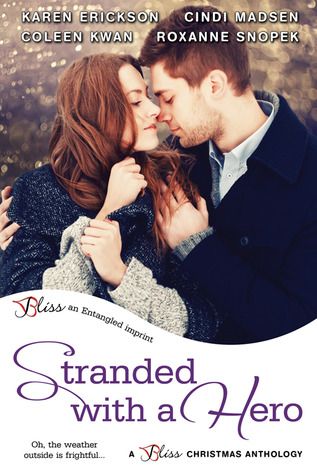 Loving Mindy by Karen Erickson
Series: Stranded with a Hero, Lone Pine Lake
Published by Entangled: Bliss on November 11, 2013
Pages: 350
Mindy can't believe she's stuck with her ex–best friend—and the man whose heart she broke
years ago—for the holidays, though the tension between them is more than enough to keep them warm. Josh Powers never forgot Mindy, but he can't risk his heart a second time.
Other Books in Lone Pine Lake Series:
Other Books by Karen Erickson:
Don't miss out on our posts featuring the other stories in this anthology:
Dec 13 — Roxanne Snopek, author of Saving the Sheriff
Dec 15 — Cindi Madsen, author of An Officer and a Rebel
Dec 26 — Coleen Kwan, author of White-Hot Holiday
***GIVEAWAY***
Win a digital copy (Kindle or Nook) of Stranded with a Hero!
a Rafflecopter giveaway
Don't forget to enter our month-long Recipes for Romance Grand Prize Giveaway for a box filled with books and more!
Happy Holidays!
xo-
The Steam Team

Related Posts