Did you know know that Harlequin Escape is one year old this week? We're celebrating this momentous occasion with a week filled with interviews, reviews, and excerpts, plus awesome giveaways, here on Steamy Guys After Dark and on our sister site featuring YA: Swoony Boys Podcast!
Today, we're chatting with Jenny Schwartz, author of It's Love, Dude:


***INTERVIEW***
Thank you so much for stopping by Steamy Guys After Dark today, Jenny. We're excited to get to know you and your books!
And I'm thrilled to be here. I love talking about books, especially mine 🙂 Thanks for inviting me!
Tell us a little about It's Love, Dude. Was it a fun book to write?
Kassiah, It's Love, Dude was fun from start to finish. Zane wandered into my life, all effortlessly alpha, and I had the best time watching him encounter Molly and suddenly trip over his own feet.
We love that. Give us your twenty second elevator pitch about It's Love, Dude.
Small-town girl meets world champion surfer, there may be woylies …

and at that point I'm always interrupted to explain what woylies are. Nope, they're not a surfing term. Woylies are rare, cute marsupials from Australia. The Perth Zoo has a conservation project underway. There are so many wonderful, quirky creatures in Australia – kind of like the wonderful, quirky characters in Zane's hometown! Jardin's Bay is unique.
We love cute marsupials. We might be partial to lemurs… LOL What was your favourite part to write?
There are a couple of twists and turns later in the story that I don't want to spoil by mentioning, but they were great fun to write. Zane and Molly just sparkle when they talk – and…um…heat up the pages when not talking 😉 It really didn't feel like me writing it. I'm not that funny!
You're pretty funny. How do you build your characters? Do you know every single detail of their lives?
Once I name a character I can kind of "see" them and then they reveal bits and pieces of their personality. As I write they sometimes zap me with unexpected reveals. Zane however was just Zane from Day One. Such a strong character. I think I fell in love with him.
Us, too. How would you introduce Zane to readers?
Remember the coolest guy from high school? Now add total dedication to whatever his passion was and the talent to make him the best of the best. That's Zane. He's a genuine guy; no delusions about being better than anyone else, just gratitude that he's doing what he loves and making a living from it.
♥ Zane is a World Champion surfer. Do you surf?
All my friends are rolling on the floor laughing. As much as I admire surfers, I'm not athletic or co-ordinated. You'll find me paddling my toes in the shallows.
Nothing wrong with admiring from a safe distance 🙂 How would you describe yourself in three words?
Read-aholic, coastal dreamer.
When did you write your first book and what was the title? Did you always want to write?
My first book was a romantic fantasy, The Walk-Alones. I wrote it about ten years ago, re-wrote it and had it published in 2006.

I've always scribbled. Without a word of a lie, my high school yearbook predicted that I'd be an author. Then again, they also said that I'd be Jessica Fletcher! It's not "Murder, She Wrote" for me – it's "Romance, She Wrote" 🙂
We love Jessica Fletcher! Do you have any interesting writing quirks or rituals?
You steal my Irish Breakfast Tea at your peril, but apart from that, I'm pretty normal. Um. For a writer.
What's the best piece of advice you ever received from another author?
Eleni Konstantine shared some wisdom with me once. It's not only for authors. She said something like "be as kind to yourself as you would be to someone else". That is such good advice. As a writer I'm hyper-self-critical, but as a person I'm learning I'm not superwoman (no, really, I'm not) and so can't do everything.
That's great advice. How do you feel about writer's block when there's a deadline? How do you remedy that?
Shut down the computer. That sounds counter-intuitive, but I find that writer's block is either exhaustion or I've gone wrong somewhere in the story and I need to step back and find the point where I lost the plot.

If only re-writing real life were that easy!
Too true. What is the one thing readers would be surprised to learn about you?
Well, I do have a deep, dark secret. I studied law for a year or so and have a post-graduate degree in Legal Studies (Public Law). Seriously unsexy 😉
We don't know–we think lawyers are pretty sexy 😉 Which character makes you swoon the most (yours or someone else's)?
I have an old paperback novel called The Mettlesome Piece by Anne Hepple in which the hero is a Second World War veteran who has lost his memory, has no idea who he is and is trying to rebuild his life. Saunders is heartbreakingly brave – there's nothing like a strong man made vulnerable. When he quotes an old poem to his love, I could just cry. "When I was the King of Babylon and you were a Christian slave." Maybe you have to read the whole book to get the pathos of it, and the courage.
We definitely will have to check that out. Do you have any current or future projects you can tell us about?
Zane has a brother! Here's a sneak peek at the draft blurb for Hero Duty:

Jessica Trove is a billionaire Cinderella, bullied by her family and terrified of the responsibilities crashing down on her shoulders. She needs a hero. Brodie Carlton sacrificed his army career to do what was right. Now he has to build a new life, but he's learned the hard lesson that people can't be trusted. When Jessica offers him a million dollars to be her emotional bodyguard, the question is, who will guard their hearts?
Oh! Can't wait for that. Is there ever anything that you always wish someone would ask you, but they never do?
"Would you like to spend this million dollars?" 🙂

But seriously, I keep waiting for the simple question, Why do you write?

I write, and I write romances, because life is good (life is great!) and I want to communicate that. Good books, books of love and hope, help me through the bad times in life, and I'd like to share that same gift with others.
So awesome. Thanks again for coming by today, Jenny. It was great getting to know you ♥
Thanks!
***About Jenny Schwartz***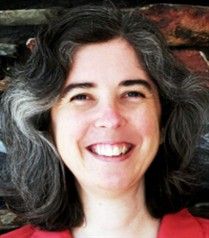 Jenny Schwartz is a West Australian author. Her high school yearbook predicted she'd be a writer – something about always having her nose in a book. When not living up to others' expectations, she enjoys lazy days in the suburbs and is working on a collection of life-saving recipes, "Simple Meals for Forgetful Cooks"
Find Jenny Schwartz Here: Website | Facebook | Twitter | Goodreads
**About the Book**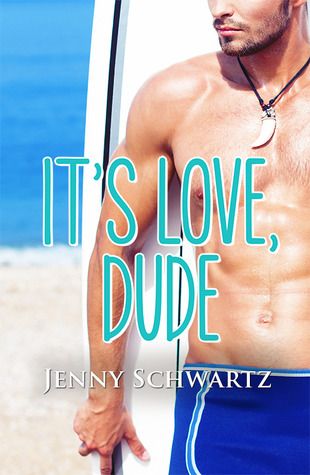 It's Love, Dude by Jenny Schwartz
Published by Harlequin Escape on October 1, 2013
Pages: 129
From our favourite short story writer comes a debut full-length novel about sand, sun, small towns, and surfing…

Zane Carlton is a World Champion surfer. Molly Georgiou is a shy, small-town girl. They have nothing in common except an instantaneous attraction and an impossible quest for a rare, endangered Australian marsupial. But Zane is determined to make it work, and invites Molly to take a step into his world. But Molly isn't ready for the spotlights and attention — she loves her town, its quirks, its characters. Opposites attract, but can two such different people find both a woylie and forever?
***GIVEAWAY***
eBook copies of Ravenous, Not Your Average Joe, In Another Life, It's Love, Dude, Summer Fling, Bonjour Cherie, and Room Service
a Rafflecopter giveaway
Good luck and be sure to check out all the other interviews and reviews we've got going on to celebrate the first Birthday for Harlequin Escape!
Related Posts