All month long, we're featuring some of our favorite authors, along with a quick Q&A and some of their favorite recipes. We've got daily giveaways with chances to win some amazing (and steamy!) reads plus a month-long Recipes for Romance Grand Prize Giveaway for a box filled with books and more!
Today Crista McHugh stopped by with a recipe for Southwest Latkes!


**Q&A with Crista McHugh**
What is your favorite holiday tradition?
Making latkes during Hanukkah with the family and eating Chinese food on Christmas day
What is your most unusual holiday memory?
The Dreidel Drinking Game (don't ask – I think there are still some outstanding warrants for my arrest)
What was your favorite moment under the mistletoe?
When the hubby and I went to Rockefeller Center
What's your favorite Christmas carol or holiday movie?
Holiday Inn (with Bing Crosby and Fred Astaire)
What's the sexiest gift you ever got/gave?
A pair of dice with an action on one die and a body part on another.

Peppermint Mocha or Pumpkin Spiced Latte?
Peppermint Mocha (can't stand pumpkin spice)
Egg Nog or Apple Cider?
Cider
Themed Christmas Tree or HodgePodge?
HodgePodge
Old School Bulbs or Icicle Lights?
LED lights (cheaper electric bill)
During this Holiday Season, is it better to Give or Receive?
Always give
**About Crista McHugh**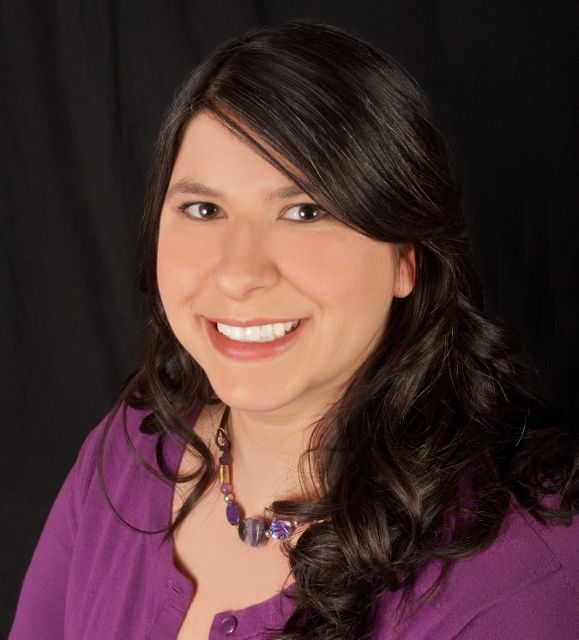 Crista McHugh is a multiple award-winning author of fantasy romance and paranormal romance with heroines who are smart, sexy, and anything but ordinary. She currently lives in the Audi-filled suburbs of Seattle with her husband and two children, maintaining her alter ego of mild-mannered physician by day while she continues to pursue writing on nights and weekends.
Find Crista Here: Website | Facebook | Twitter | Goodreads
We can't wait to try out Crista's delicious recipe for:
**Southwest Latkes**
Ingredients:
6 large white potatoes
1 large onion (red or sweet)
1 medium jalapeño, seeded and minced
2 eggs (or 1/2 cup egg substitute)
2 egg whites
2/3 cup all-purpose flour
1 teaspoon baking powder
2/3 cup finely shredded cheese (cheddar or Mexican blend)
1/2 teaspoon garlic powder
1 teaspoon salt
1/2 teaspoon pepper
Peanut or olive oil for frying
Directions:
Peel potatoes and onion. (If not using immediately, place in cold water.) Grate with the shredding blade of food processor.
Put grated potatoes in a large strainer lined with a cheesecloth and press out liquid. Pour cold water over the potatoes and press out liquid once more. Transfer to large mixing bowl. Add onions and jalapeño.
Beat eggs and egg whites until thick. Add to potatoes and onions. Add flour, baking powder, cheese, and seasonings. Mix well.
Heat oil in frying pan to medium-high heat. When ready, drop batter by large soup spoonfuls to form oval shapes. Fry over moderate to high heat until brown on one side; turn to brown other side. Remove from frying pan and drain on paper towels.
Serve with sour cream and/or salsa.
Want more Main Dishes? Get recipes for Main Dishes and lots of other delectable holiday dishes from your favorite authors all month long right here on Steamy Guys After Dark!

**About Eight Tiny Flames**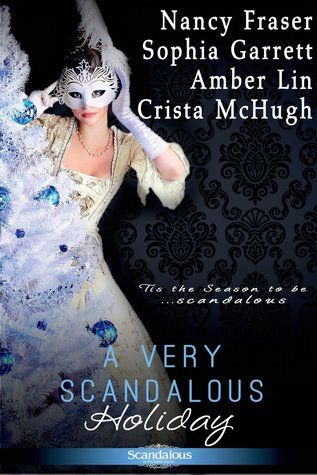 Eight Tiny Flames by Crista McHugh
Published by Entangled: Scandalous on October 14, 2013
Pages: 248
Lt. Ruth Mencher has
always secretly admired Capt. Joseph Klein, but it takes the lighting of
a Hanukkah candle to uncover the spark of mutual attraction. Each night
awakens a new facet of their relationship, but as the Battle of the
Bulge begins, the approaching Nazi forces threaten to tear them apart.
Other Books by Crista McHugh:
***GIVEAWAY***
Hannukkah fun pack with a $10 AMZ gift card, a "Peace, Love, Latkes" necklace, and a handmade dreidel.
a Rafflecopter giveaway
Don't forget to enter our month-long Recipes for Romance Grand Prize Giveaway for a box filled with books and more!
Happy Holidays!
xo-
The Steam Team

Related Posts