All month long, we're featuring some of our favorite authors, along with a quick Q&A and some of their favorite recipes. We've got daily giveaways with chances to win some amazing (and steamy!) reads plus a month-long Recipes for Romance Grand Prize Giveaway for a box filled with books and more!
Today Chelsea M. Cameron stopped by with a recipe for Pumpkin Vanilla Cake!


**Q&A with Chelsea M. Cameron**
What is your favorite holiday tradition?
For me, it's just getting ready for Christmas. Putting out the little manger scene we have, the ornaments and the lights on the tree and putting the angel on top of the tree. And watching It's a Wonderful Life, of course 🙂 I love that it's the same every year, and we use the same ornaments and the same cloth under the tree and the same stupid singing lights that drive me nuts.
What is your most unusual holiday memory?
That would probably be the year that I ended up getting a keyboard for Christmas, because I usually knew what I was getting, and it just showed up out of the blue. I hadn't even asked for one, but a woman my dad worked with had bought it for her son and he hadn't touched it, so she gave it to us. I still have it.
What was your favorite moment under the mistletoe?
I've never been lucky enough to be caught under mistletoe with an eligible young man 🙁 But I've always had that fantasy…
What's your favorite Christmas carol or holiday movie?
My favorite movie is a tie between How the Grinch Stole Christmas and Elf. I watch both of them obsessively.
What's the sexiest gift you ever got/gave?
I got a, um, battery powered device once. That definitely takes the cake.

Peppermint Mocha or Pumpkin Spiced Latte?
PUMPKIN. ALL THE WAY.
Egg Nog or Apple Cider?
Apple cider.
Themed Christmas Tree or HodgePodge?
My bff does a themed tree every year and she did purple and silver once and it was so pretty.
Old School Bulbs or Icicle Lights?
I love the icicle lights. We have them on our porch and I love seeing them when I come home.
During this Holiday Season, is it better to Give or Receive?
I LOVE giving gifts. So much that when I'm asked what I want, I never know what to say. I'm too busy trying to figure everyone else out.
**About Chelsea M. Cameron**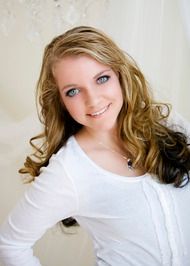 Chelsea M. Cameron is a YA/NA and Adult New York Times/USA Today Best Selling author from Maine. Lover of things random and ridiculous, Jane Austen/Charlotte and Emily Bronte Fangirl, red velvet cake enthusiast, obsessive tea drinker, vegetarian, former cheerleader and world's worst video gamer. When not writing, she enjoys watching infomercials, singing in the car and tweeting (this one time, she was tweeted by Neil Gaiman). She has a degree in journalism from the University of Maine, Orono that she promptly abandoned to write about the people in her own head. More often than not, these people turn out to be just as weird as she is.
Find Chelsea Here: Website | Facebook | Twitter | Goodreads
We can't wait to try out Chelsea's delicious recipe for:
**Pumpkin Vanilla Cake**
Message from Chelsea:
The GREAT thing about this cake is that it's much healthier than a regular cake, and you get some additional nutrition from the pumpkin. You can also omit the frosting if you want to be REALLY healthy.

| | | | |
| --- | --- | --- | --- |
| Desserts | Prep Time: 10 minutes | | Serves: 1-10, depending on how much you like cake. |
Ingredients:
1 box your favorite brand of vanilla cake mix
1 can of pureed pumpkin (I recommend One Pie)
3/4 to one cup of water
vanilla frosting
other toppings (nuts, sprinkles, colored sugar, etc.)
Directions:
Okay, this is pretty much the easiest thing ever. Preheat the oven per the instructions on the cake box.
Take the cake mix, put it in a bowl. Add the pumpkin and water. If it's very thick and hard to stir, add a little more water.
Stir until it's blended, and then pour in your greased and floured pan(s) of choice.
Bake according to the times on the back of the cake box for your pan(s) size.
Let it cool, frost and add any other toppings/decorations.
Want more Desserts? Get recipes for Desserts and lots of other delectable holiday dishes from your favorite authors all month long right here on Steamy Guys After Dark!

**About Christmas Catch**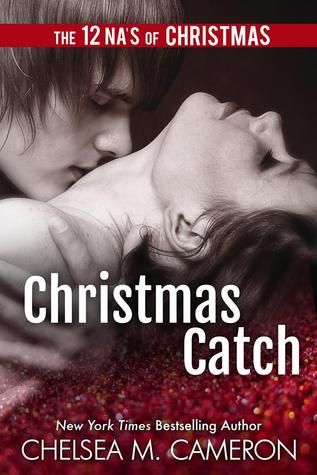 Christmas Catch by Chelsea M. Cameron
Series: The 12 NA's of Christmas
Published by Self-Published on October 25, 2013
Pages: 72
Two years ago, when Ivy Emerson bailed from the tiny fishing village she'd grown up in to go to Columbia, Sawyer McCallister was the only thing she was sad to leave behind, and she still didn't look back. But when her mother guilts her into coming home for Christmas, she crashes headfirst into Sawyer, who's also returned after being away.

Now that they've both been dragged back to Saltwater, Maine, they might just realize it's where they belong. Together.
Other Books by Chelsea M. Cameron:
Don't miss out on our posts featuring the other stories in The 12 NA's of Christmas Series:
Dec 10 — Zoe Dawson, author of Brave
Dec 10 — Sawyer Bennett, author of If I Return
Dec 16 — Breena Wilde, author of Frosted Midnight
Dec 28 — Magan Vernon, author of Off the Market
***GIVEAWAY***
Two Copies of Christmas Catch
a Rafflecopter giveaway
Don't forget to enter our month-long Recipes for Romance Grand Prize Giveaway for a box filled with books and more!
Happy Holidays!
xo-
The Steam Team

Related Posts