All month long, we're featuring some of our favorite authors, along with a quick Q&A and some of their favorite recipes. We've got daily giveaways with chances to win some amazing (and steamy!) reads plus a month-long Recipes for Romance Grand Prize Giveaway for a box filled with books and more!
Today Annie Burrows stopped by with a recipe for Mince pies!


**Q&A with Annie Burrows**
What is your favorite holiday tradition?
Going to fetch the tree…We always wait until school has finished for the Christmas vacation before choosing our tree. It makes the start of the holiday really special.
What is your most unusual holiday memory?
Coming home from visiting relatives to find that mice had been nibbling at our Christmas cake.
What was your favorite moment under the mistletoe?
This may sound terribly sad, but I've only ever been kissed under the mistletoe once – at a Christmas party when I was about (blush) 13. It was my first kiss, though. By one of the Norrington twins. And equally sadly, I can't recall which twin…
What's your favorite Christmas carol or holiday movie?
It's a Wonderful Life…I can't watch it without feeling Christmassy. In fact, I don't think I'd really want to watch it at any other time of year.
What's the sexiest gift you ever got/gave?
My husband hasn't quite got the hang of sexy gifts. One year I did ask him for something big and shiny…and ended up with a stainless steel tea pot. (This is why I have to read and write romance books…it's the only way to get romance in my life!)

Peppermint Mocha or Pumpkin Spiced Latte?
Bailey's on the rocks
Egg Nog or Apple Cider?
Bailey's on the rocks (have to get a new bottle each season…it is the taste of Christmas!)
Themed Christmas Tree or HodgePodge?
Hodge podge
Old School Bulbs or Icicle Lights?
Old school
During this Holiday Season, is it better to Give or Receive?
Give…definitely! (because of things like stainless steel teapots)
**About Annie Burrows**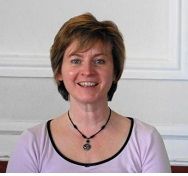 Annie Burrows was one of those little girls who always had her nose buried in a book. At university, she studied literature…which was basically reading great books then writing essays about why they are so great. Her first book, His Cinderella Bride was published with Mills & Boon in the UK in 2007. And she still has my nose buried in a book most of the time. When she's not writing stories, she's devouring as many others as she can!
Find Annie Here: Website | Facebook | Twitter | Goodreads
We can't wait to try out Annie's delicious recipe for:
**Mince pies**
Message from Annie:
When we were first married, my early attempts at making mince pies were such a disaster that the Husband banned me from making any more. That was, until I found this method of making pastry. Now he wants me to make dozens, and fill the freezer with them so the holiday treats last well into January!

| | | | |
| --- | --- | --- | --- |
| Desserts | Prep Time: 30 minutes (including resting time for the pastry) | Cook Time: 10 – 15 minutes | Serves: one dozen individual mince pies |
Ingredients:
200g plain flour
Pinch of salt
50g marge
50g white fat (I use lard – it makes the pastry really short)
2 level tablespoons castor sugar (1 tablespoon = 15ml)
3 tablespoons cold milk
I jar shop-bought mincemeat (it's not meat. It's a mix of spiced dried fruit and suet with a Christmas cake flavour)
Oven temperature: HOT – 400f or 200C or Gas mark 6
Directions:
Ok – here's the thing…the recipe books tell you to sift the flour and salt into a mixing bowl, blend the two fats together on a plate with a knife, then rub the fat into the flour using the fingertips.
Me – I just throw flour, salt and fat into a food blender and zuzz it all together until I've got to the "fine breadcrumb" stage.
Then, I drizzle the mixed milk and sugar into the dry mix until all the ingredients clump together in the blender.
Then I turn the pastry dough onto a floured board, give it a minimal knead to get it all smooth. And then leave it to rest. The recipe books says to leave it for 15 – 20 minutes, but you can leave it for much longer, wrapped in cling film in the fridge if you don't have time for the fiddly stage right away. This is the bit that makes the pastry work, though. Until I discovered the value of resting pastry, it always turned out leathery.
So…later, when I've got time to concentrate, I turn the pastry onto a floured surface, and roll it out, as per the instructions of my high school cookery teacher (you know, only roll away from you, turn the pastry a quarter turn, stop messing with it when it starts to shrink back, etc.)
Using whatever pastry cutters you prefer, cut out a dozen larger circles, then a dozen small circles to form the lids.
I then gather the scraps together, and use them to make decorative Christmas tree shapes, or stars to go on the pastry lids.
Put the larger circles into patty tins.
Put one teaspoon of mincemeat into each patty.
Place smaller circles on top to form lids.
Throw into the oven for about 10 – 15 minutes, until the pastry is golden brown.
Place the finished pies on a wire rack to cool. You can sprinkle them at this stage with fine sugar, as extra decoration.
You can eat them straight away, drizzled with thick cream, or leave them to cool.
They freeze really well if you can't eat them all at once. To defrost – take them out of the freezer and cook for about 10 seconds in the microwave. The pie is ready when the bottom feels just warm. But be careful not to overheat, as the mincemeat may burn your mouth if it gets too hot!
Want more Desserts? Get recipes for Desserts and lots of other delectable holiday dishes from your favorite authors all month long right here on Steamy Guys After Dark!

**About A Countess by Christmas**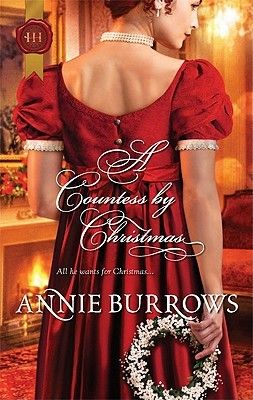 A Countess by Christmas by Annie Burrows
Published by Harlequin Historical on December 1, 2010
Pages: 288
The Earl of Bridgemere is happy to encourage his reputation as a curmudgeonly recluse if it repels the grasping females who usually attend his lavish Christmas parties.Helen Forrest is like a breath of fresh air, uninterested in his wealth and not cowed by his temper.

Bridgemere's seasonal duty suddenly becomes a pleasure as he sets about making Helen his countess–by Christmas.
Other Books by Annie Burrows:
***GIVEAWAY***
Win one copy of Annie's latest release, Portrait of a Scandal, hitting shelves February 2014 and a few stationery items from Annie Burrows!
a Rafflecopter giveaway
Don't forget to enter our month-long Recipes for Romance Grand Prize Giveaway for a box filled with books and more!
Happy Holidays!
xo-
The Steam Team

Related Posts