All month long, we're featuring some of our favorite authors, along with a quick Q&A and some of their favorite recipes. We've got daily giveaways with chances to win some amazing (and steamy!) reads plus a month-long Recipes for Romance Grand Prize Giveaway for a box filled with books and more!
Today Alexis Morgan stopped by with a recipe for Holly Wreath Cookies!


**Q&A with Alexis Morgan**
What is your favorite holiday tradition?
We each have our own unique Christmas stocking and always 'open' those first. It's fun passing them out to see what surprises have been tucked into them before we get down to the serious business of passing out the rest of the presents.
What is your most unusual holiday memory?
About ten years ago we had new carpet install throughout the entire house. It wasn't supposed to be a big deal, but things turned out to be more complicated than we expected. For days before Christmas, we didn't even have a floor at all in some rooms. The last of the work was finished early in the morning on Christmas Eve, so we had no chance to really decorate anything. However, we do have a set of boxes with verses if The Night Before Christmas on them, which stack up to about six feet in height. That ended up being our tree that year. We gathered around the boxes and had a great time anyway.
What was your favorite moment under the mistletoe?
Kissing my husband on our first Christmas together.
What's your favorite Christmas carol or holiday movie?
I've always loved We're No Angels with Humphrey Bogart, Peter Ustinov, and Aldo Ray. They play three criminals who escape from Devil's Island and end up spending Christmas helping a family solve their money woes. It's definitely a bit different than most Christmas movies, but I love it!
What's the sexiest gift you ever got/gave?
The body butter that my hubby gives me every year. It smells like fresh mangoes!

Peppermint Mocha or Pumpkin Spiced Latte?
Peppermint Mocha
Egg Nog or Apple Cider?
Definitely apple cider
Themed Christmas Tree or HodgePodge?
HodgePodge, but I love snowman ornaments.
Old School Bulbs or Icicle Lights?
Old School Bulbs
During this Holiday Season, is it better to Give or Receive?
Definitely to Give, I think. Not only for my family and friends, but reaching out to make someone else's holiday season a bit better.
**About Alexis Morgan**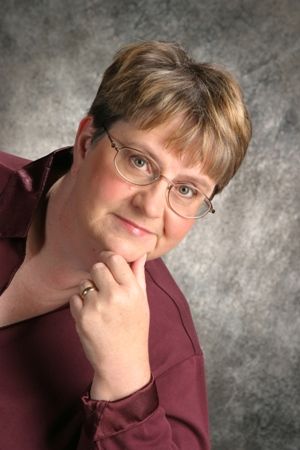 Alexis has always loved reading and now spends her days imagining worlds filled with strong alpha heroes and gutsy heroines. She is the author of over thirty books, novellas, and short stories that span a variety of genres: American West historicals; paranormal and fantasy romances; and most recently, contemporary romance. Alexis has been nominated for numerous industry awards, including the RITA© from the Romance Writers of America, the top award in the romance genre.
Find Alexis Here: Website | Facebook | Twitter | Goodreads
We can't wait to try out Alexis's delicious recipe for:
**Holly Wreath Cookies**
Message from Alexis:
The only kind of cookies my mother ever made were cookie press cookies. She and I made these together every Christmas from the time I was about seven years old. I always think about her when I make them, and my whole family loves them.

| | | | |
| --- | --- | --- | --- |
| Desserts | Prep Time: about twenty minutes | Cook Time: 12-15 minutes in a 350 degree oven | Serves: Multiplying the recipe by four makes about 8 dozen cookies |
Ingredients:
½ cup shortening (butter makes them fall apart)
2 oz. cream cheese
1 cup flour
¼ cup sugar
½ teaspoon vanilla
Directions:
Cream shortening and cream cheese together. Add sugar and vanilla and mix well. Add flour until well mixed.
Use the star plate on the cookie press, making circles of the dough on an ungreased cookie sheet. Sprinkle green sugar around the cookie, and then use red in one spot (to represent a bow on a wreath.) The dough is too soft to use any of the other plates in the cookie press.
Bake 12-15 minutes in a 350 degree oven.
You want the edges and the bottom to be slightly brown. It's better to have them underdone than too brown. Cool slightly before removing from the cookie sheet.
One recipe doesn't make very many. I usually use an entire 8 oz. pkg of the cream cheese and multiple the recipe by 4.
Want more Desserts? Get recipes for Desserts and lots of other delectable holiday dishes from your favorite authors all month long right here on Steamy Guys After Dark!

**About The Christmas Gift**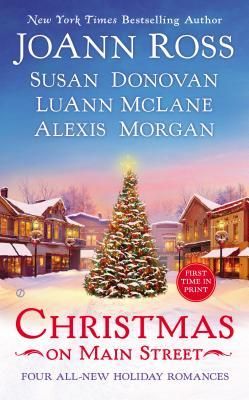 The Christmas Gift by Alexis Morgan
Published by Signet on November 5, 2013
Pages: 416
Business is booming at Bridey Roke's pastry shop. Everyone in town stops in to sample her holiday treats. But in her spare moments, she's perfecting a special recipe to charm the handsome new neighbor—who has his own surprise gift for her come Christmas Eve!
Other Books by Alexis Morgan:
Don't miss out on our post featuring the other stories in this anthology:
Dec 19 — LuAnn McLane, author of Mistletoe on Main Street
***GIVEAWAY***
Win an Autographed Copy of Christmas on Main Street with matching Book Thong!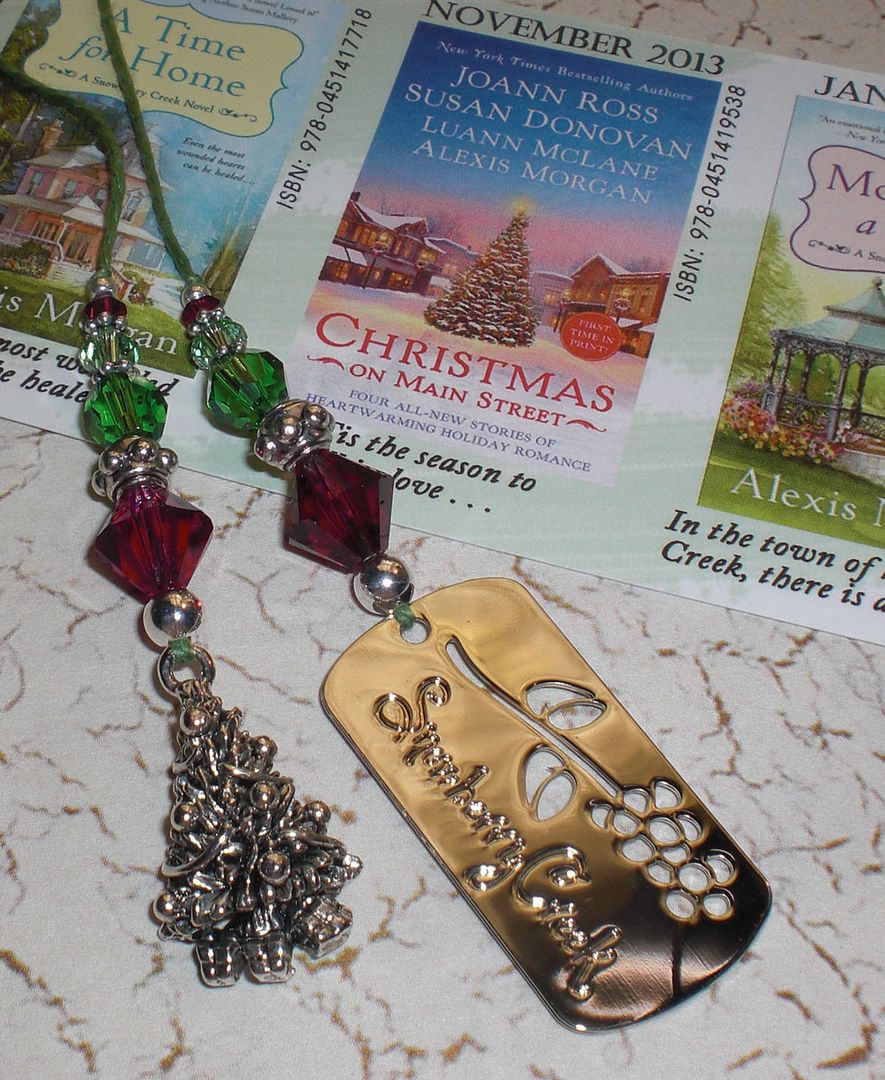 a Rafflecopter giveaway
Don't forget to enter our month-long Recipes for Romance Grand Prize Giveaway for a box filled with books and more!
Happy Holidays!
xo-
The Steam Team

Related Posts