We're thrilled to participate in the exclusive Cover Reveal for The Distraction, the second book in The Body Work Trilogy from one of our favorite authors: Sierra Kincade!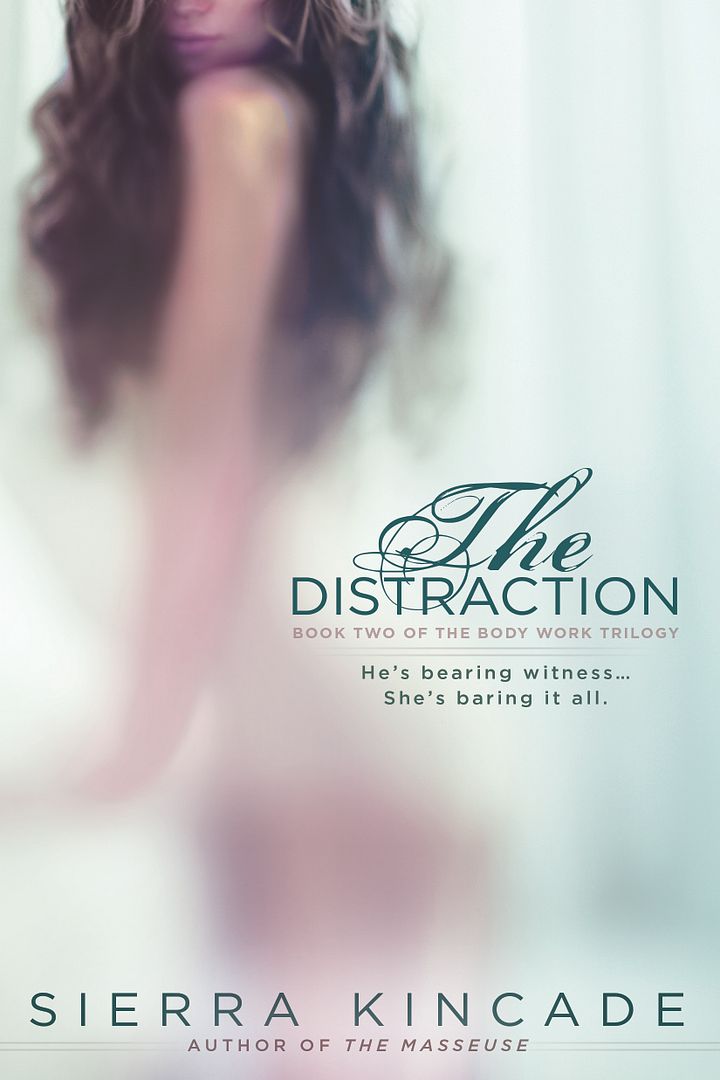 The Distraction
by Sierra Kincade
Expected release date: February 3, 2015
The seductive story that started in The Masseuse continues…

Anna Rossi knows that opening your heart only gets you hurt. But Alec Flynn is just too good to resist…

It's been three long months since Anna's seen Alec, since he saved her life and lit up her soul with unquenchable desire. Being without him has left her on edge, but his bravery has motivated her to change her life and go after what she's always wanted—a job where she can help people. She can't wait to show Alec the woman she's become in his absence, or to prove how much she's missed him…

Three months away has done nothing to slake Alec's need for Anna. Unfortunately, it hasn't made his life any less dangerous. The last thing he wants to do is hurt Anna, but if giving her up is the only way to save her, he's not sure he can do that either. He's determined to have her for as long as he can. Except his past is creeping up on him faster than he knows, and this time he may not be able to keep her from becoming collateral damage…

Pre-order Your Copy:
Amazon

★

Barnes and Noble

★

Powells

★

Books-a-Million

★

iBooks

★

Kobo
***About Sierra Kincade***
Sierra Kincaid lives in the Midwest with her husband and son. When she's not writing naughty books, she loves eating chocolate cupcakes, binge-watching cable series, and singing loudly in the car. She wholeheartedly believes that love stories are real, and you should never choose a partner who doesn't make you laugh.
Find Sierra Here: Website | Facebook | Twitter | Goodreads
What do you think of the cover, pretties? We love it! ♥♥♥
Related Posts