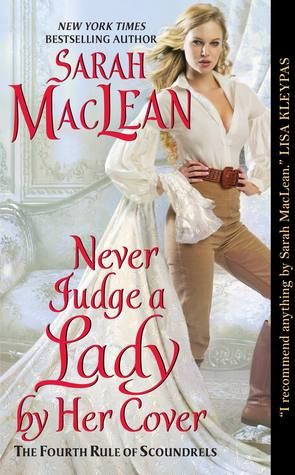 Never Judge a Lady by Her Cover
by Sarah MacLean
Expected release date: November 25, 2014
She is the most powerful woman in Britain,
A queen of the London Underworld …
But no one can ever know.

He is the only man smart enough to uncover the truth,
Putting all she has at risk . . .
Including her heart.

The fourth book in New York Times bestselling author Sarah MacLean's incredible Rule of Scoundrels/Fallen Angels series. These four dark heroes will steal the hearts of their heroines and the readers alike! This is the last in the Rules of Scoundrels series—Chase's story

By day, she is Lady Georgiana, sister to a Duke, ruined before her first season in the worst kind of scandal. But the truth is far more shocking—in London's darkest corners, she is Chase, the mysterious, unknown founder of the city's most legendary gaming hell. For years, her double identity has gone undiscovered . . . until now.

Brilliant, driven, handsome-as-sin Duncan West is intrigued by the beautiful, ruined woman who is somehow connected to a world of darkness and sin. He knows she is more than she seems and he vows to uncover all of Georgiana's secrets, laying bare her past, threatening her present, and risking all she holds dear . . . including her heart.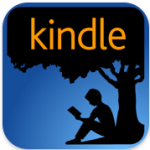 "I've always loved cross-dressing heroines – the trope is probably my most favorite of all the romance tropes, so when I wrote Chase, I wanted to play with the cross-dressing heroine idea. She doesn't just dress in trousers – she's also built a persona to match. She's a pre-Victorian Wizard of Oz, so to speak, thought to be a man, but one who has never been seen in public, and about whom very few people know the truth…namely, that he's a she."

–Sarah MacLean
***About Sarah MacLean***
Sarah MacLean grew up in Rhode Island, obsessed with historical romance and bemoaning the fact that she was born far too late for her own season. Her love of all things historical helped to earn her degrees from Smith College and Harvard University before she finally set pen to paper and wrote her first book. Sarah now lives in New York City with her husband, baby daughter, their dog, and a ridiculously large collection of romance novels. She loves to hear from readers. Please visit her at www.macleanspace.com
Find Sarah Here: Website | Facebook | Twitter | Goodreads
Related Posts