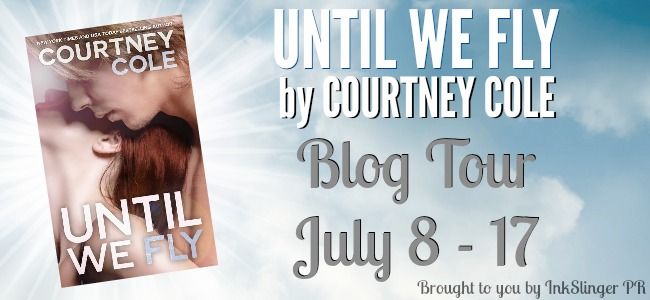 Until We Fly
by
Courtney Cole
Series:
Beautifully Broken #4
Published by
Self-Published
on July 5, 2014
Genres:
Contemporary Romance
,
New Adult
Pages:
227
Goodreads
Buy the Book
Ex-Army Ranger, Brand Killien, has always been good.

A good friend, a good soldier, a good everything. .
The problem is, good hasn't gotten him anything but a crushed heart.

So after licking his wounds, he decides to move on. And moving on doesn't include being good anymore.

Jaded and detached, Brand is determined to never open himself up to anyone again. It's not worth the pain. Instead, he becomes closed, hardened, aloof.

But then he's called back home for a family emergency… a family that he is estranged from. A family that he put out of his mind a long time ago for very good reasons…reasons that involve secrets and pain. Reasons he tried hard to forget.

But home is where the heart is, and it just might be where Brand finds his again.

Why? Because home is where Nora Greene is. A fiery, red-headed spitfire, Nora is a thing from his past. A beautiful, feisty thing. When Brand left, she was away at boarding school.

But she's back now.

And she wants Brand, scars and all.
Kassiah: I haven't read the other books in the Beautifully Broken series yet, but that didn't stop me from totally appreciating and falling in love with Brand Killien. Until We Fly is a phenomenal story, and I can't wait for more from Courtney Cole!
The story begins with Brand, a "badass special ops soldier" on leave due to an injury, getting a phone call.
My father is dead.

I should be upset, devastated even. A normal person would be.

But in addition to my rage, there's only one thing I feel.

Relief.
Strained doesn't come close to describing his relationship with his parents, but his mother asks him to come home for the funeral, and he doesn't refuse her. He has just arrived in town when he comes across the scene of a terrible accident, and he becomes the hometown hero (again), saving a bus full of kids as well as Nora Greene, a girl he barely knew in high school.
Nora has been in love with Brand forever, and she can't believe that he's back in town or that he got injured in the process of saving her life. She decides to show her appreciation to Brand by nursing him back to health, giving her some time to distance herself from her overbearing father (and uncle) before she has to go to work for the family company at the end of the summer. She also sees it as an opportunity that she'll never get again.
"I want you. Without any strings at all. At the end of the summer, we'll probably never see each other again…but I want this summer. With you."
Brand tries to resist at first, but Nora is determined. Finally, she breaks him down.
Smart or not, I'm burying myself in her tight little body tonight.
Their relationship is sweet and sexy. I loved both of these characters. I don't want to give more of the story away, but each of them have something traumatic in their pasts to deal with, and it makes them stronger–individually and together.
I loved Brand. He was a true hero and so hot. He displayed such a depth of emotion, and his character really grew throughout this story. Nora, too. I honestly didn't know how Cole could bring Nora around–she is so broken–but she did, and it was amazing.
My only complaint about this story is that the end was wrapped up a little too neatly. I loved how everything turned out, but I think it would have been more believable if Nora hadn't found out what she does at the end. Other than that, it was fantastic. Until We Fly has relatable characters, steamy scenes, and a storyline that's intricate and realistic. I think you'll love it.

Report Card
Cover
Characters
Plot
Writing
Steam
Overall:
4.5
***About Courtney Cole***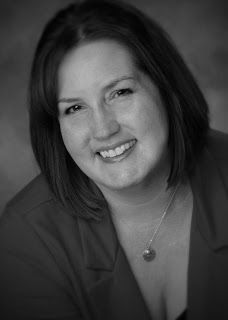 Courtney Cole is a novelist who would eat mythology for breakfast if she could. She has a degree in Business, but has since discovered that corporate America is not nearly as fun to live in as fictional worlds. She loves chocolate and roller coasters and hates waiting and rude people.
Courtney lives in quiet suburbia, close to Lake Michigan, with her real-life Prince Charming, her ornery kids (there is a small chance that they get their orneriness from their mother), and a small domestic zoo.
Find Courtney Here: Website | Facebook | Twitter | Goodreads
***GIVEAWAY***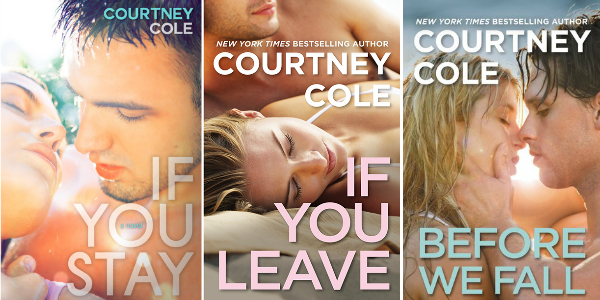 Win one of two signed sets of If You Stay, If You Leave, and Before We Fall!
a Rafflecopter giveaway
Good luck and be sure to check out the other stops on the tour!
Related Posts