We're thrilled to participate in the blog tour for Still the One by one of our favorite authors, Jill Shalvis. We've got a great interview with Jill today as well as an awesome giveaway. First, here's the 411 on Still the One: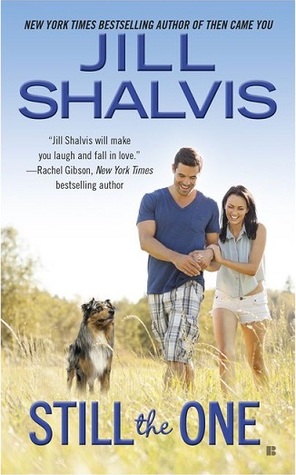 Still the One
by
Jill Shalvis
Also by this author:
Rumor Has It
,
Then Came You
,
Sweet Little Lies
Series:
Animal Magnetism #6
Also in this series:
Rumor Has It
,
Then Came You
Published by
Berkley
on April 7, 2015
Genres:
Contemporary Romance
Pages:
320
Goodreads
Buy the Book
Darcy Stone is game for anything — except sexy Navy veteran and physical therapist A.J. Colten, the guy who'd rejected her when she'd needed him most. Now the shoe is on the other foot and he needs her to play nice and help him secure grants for his patients. Unfortunately, Darcy can't refuse. She needs the money to fund her passion project: rescuing S&R dogs and placing them with emotionally wounded soldiers.

A.J. admits it — Darcy is irresistible. But he's already been battle-scarred by a strong-willed, vivacious, adventurous woman like Darcy, and he's not making the same mistake twice—until he and Darcy are forced to fake a relationship. Growing closer than they'd ever imagined possible, Darcy and AJ have to ask themselves: how much between them is pretend? What's the real thing? And where does it go from here?

Kassiah: You already know that you can't go wrong with Jill Shalvis, and this is my favorite book of the series. Oh wait, maybe Animal Magnetism is my favorite of the series. I love Brady. *bites nails* I love them both, alright?
After Navy vet A.J. Colten (*fans self*) rejected her, Darcy Stone feels a kind of vindication when A.J. comes to her for help to get a grant for his physical therapy program. If Darcy agrees to help, she'll get funding for her project to find placement for search and rescue dogs with wounded veterans. Sparks fly when they're in close quarters trying to convince an investor to fund A.J. grant. Will they be able to get past themselves and give in to the inevitable?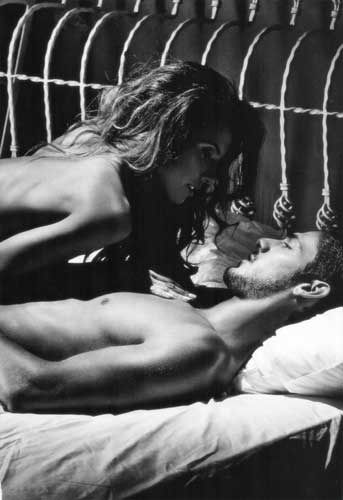 I loved the banter between A.J. and Darcy and could feel the chemistry between them coming off the pages. They definitely pushed each other, but that made it even sweeter when they finally got together. He's sexy and protective, and she's just the right amount of independent and strong. I also loved that pretty much everyone they knew thought they were perfect for each other.
Still the One was realistic and a great story without being filled with unnecessary drama, and I loved that. There was drama, for sure, but their trust issues were completely understandable.
"The only thing worse that being a drama queen was being a stupid drama queen. Note to self: think through your next temper tantrum."
The only thing I didn't like was the miscommunication. For as much as they wanted to be adults, there were times that they were too childish. Just sit down and talk FFS!
Jill Shalvis always serves up swoonworthy guys in believable characters and situations. You won't be disappointed with any of her books, and Still the One is a standout.
Report Card
Cover
Characters
Plot
Writing
Steam
Overall:
4
***INTERVIEW***
We're so excited that you stopped by Pretty Sassy Cool again, Jill! What was your favorite part of Still the One to write?
I love writing the books in the Animal Magnetism series because each book needs I get to find more animals to work into the stories. Some of my favorites have been the potty-mouth parrot named Peanut, and in this story, in STILL THE ONE, I added two kittens from hell.
That's one of our favorite things about the Animal Magnetism series, too. How would you introduce Darcy and A.J. to readers? We want to know all the things!
Darcy is sassy, feisty, and trouble-seeking. This of course leads her directly to the most trouble she's ever seen, and that's saying something – the tough-as-hell AJ Colten. And she takes him down. And it's a lot of fun, a whole lot of sexy, and a don't miss.
We totally agree! Which character makes you swoon the most (yours or someone else's)?
Other authors: definitely Roarke, Ranger, Jaime…
My characters: AJ Colten (STILL THE ONE) and the upcoming Aidan Kincaid (SECOND CHANCE SUMMER).
*nods* AJ is one of our faves, too, and you know we can't wait to meet Aidan. Do you have any current or future projects you can tell us about?
Next up in the Animal Magnetism series is ALL I WANT (Oct) and that's Darcy's sister's story, Zoe Stone. Let's just say the steady, dependable Zoe not only meets her match but gets more than she ever dreamed of in Parker James.
oooh! So exciting! One last question for you. Is there ever anything that you always wish someone would ask you, but they never do?
Ha. I always wait for people to ask me if I really do all the things I write about on FB and Twitter, if I really have a love affair with cookies, if I really lead an I Love Lucy life. I'm not embarrassed (not too much anyway) to admit it's all true…
*grin* Thanks again for coming by, Jill. We can't wait for our readers to get their ::grabbyhands:: on Still the One!
***About Jill Shalvis***
Jill Shalvis is the bestselling author of over four dozen romance novels. Jill is known for stories that are sexy, fun and full of heart. The 4-time Rita nominee and 3-time National Readers Choice winner makes her home near Lake Tahoe.
Find Jill Here: Website | Facebook | Twitter | Goodreads
***GIVEAWAY***
Win a copy of Still the One along with a Jill Shalvis Mini Tote Bag!
a Rafflecopter giveaway
Let us know–what's your favorite book by Jill Shalvis?
Related Posts