We are so excited to participate in the tour for The Ophelia Prophecy, the sci-fi hit from Sharon Lynn Fisher.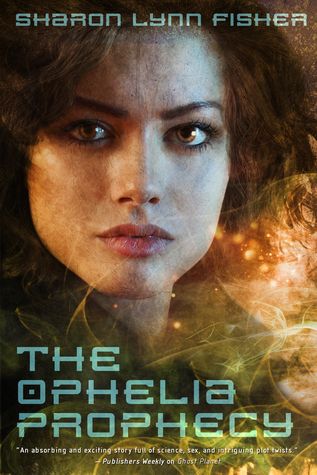 The Ophelia Prophecy
by
Sharon Lynn Fisher
Published by
Tor Books
on April 1, 2014
Genres:
Science Fiction
Pages:
320
Goodreads
Buy the Book
Our world is no longer our own.
We engineered a race of superior fighters--the Manti, mutant humans with insect-like abilities. Twenty-five years ago they all but destroyed us.
In Sanctuary, some of us survive. Eking out our existence. Clinging to the past.

Some of us intend to do more than survive.

Asha and Pax—strangers and enemies—find themselves stranded together on the border of the last human city, neither with a memory of how they got there.

Asha is an archivist working to preserve humanity's most valuable resource—information—viewed as the only means of resurrecting their society.

Pax is Manti, his Scarab ship a menacing presence in the skies over Sanctuary, keeping the last dregs of humanity in check.

But neither of them is really what they seem, and what humanity believes about the Manti is a lie.

With their hearts and fates on a collision course, they must unlock each other's secrets and forge a bond of trust before a rekindled conflict pushes their two races into repeating the mistakes of the past.

The Ophelia Prophecy is the thrilling new SF romance from Sharon Lynn Fisher, author of Ghost Planet.
***INTERVIEW***
Thank you so much for stopping by Steamy Guys After Dark today, Sharon! We're so excited to let all of our readers know what you've been up to 🙂
Thanks very much for having me!
Tell us a little about The Ophelia Prophecy . Was it a fun book to write?
Sometimes it was fun, and sometimes … well, it sucked. 🙂 But that's not unusual. I think all authors have love/hate relationships with their books. We love them the most when they're finished, like that Dorothy Parker quote: "I hate writing. I love having written." I doubt she really meant she hated writing, and I don't either. But there are hours of uncertainty when I'm sure all of us would rather be doing ANYTHING else!

But I did immensely enjoy creating the world for this book. The contrast of the post-apocalyptic setting with the richness and vitality of the Manti capital city, Granada. And the variety of insect/human transgenic organisms — I had such a clear vision of Iris (the hero's sister) and Cleo (one of the story's villains). And Banshee, the Manti ship that becomes a character in the story. They were a joy to paint for the reader.
So fascinating! Do you have any interesting writing quirks or rituals?
I'm one of those people with a somewhat malleable personality. I temporarily pick up other people's speech patterns, for example. With people I'm really close to, it's not unusual for me to "try on" their hobbies or interests, and even their style of dress. It's not that I'm mimicking — it feels very natural. An interesting sort of symbiosis. I do the same thing when I'm really focused on a book, either in early writing stages or during revisions. I find myself channeling my heroines. Buying a pair of red Converse sneakers because my heroine wears them. Switching from tea to coffee, or listening to a new kind of music. I suppose it's all a part of bringing those characters alive for myself as the author.
That's so cool! We'd like to hear some of your different dialects 🙂 How would you describe yourself in three words?
Curious. Angsty. Loving. That's it, uncensored. I just gave you the first adjectives that came to my mind.
Nice. We've never had anyone use angsty before! What's the best piece of advice you ever received from another author?
Don't give up.
What great advice! Which character makes you swoon the most (yours or someone else's)?
Just one? Yikes.

Jamie, from OUTLANDER.
Mr. Darcy. Oh, Mr. Darcy.
Murphy, Pax, Ross, and Jake. All of my heroes. Can't write them without being in love with them myself. (See question 2.)
Brian Cox. Oops, he's a real person.
What a great list! We love them, too ♥ How do you build your characters? Do you know every single detail of their lives?
I used to try to fill out those character questionnaires, but really they didn't help me that much. Favorite color? I don't know my own favorite color on most days.

First thing I do is search for images until I find one or two that really capture the character for me. Not just physical looks, but also expression, posture, and tone of the image. From there it's really about figuring out what gunk in their past rides around with them every day of their lives, pushing them into certain decisions and patterns without them really knowing it. For example Pax, the hero of THE OPHELIA PROPHECY — thanks to genetic experimentation on his father, Pax is part praying mantis, and proudly so. Yet there's a part of him that loathes the "other" within him, and would jump at the chance to become a pure DNA human.
Part praying mantis? OMG. If you could introduce one of your characters to another character from any other book, who would it be and why?
I think Pax and Mary Shelley's monster would have a lot to say to each other over beers. I don't mean the groaning green guy from the films, but the thinking creature from the novel. They'd talk about what it means to be human, naturally — a question I am clearly fascinated with as an author, since I keep writing about it — but also about their complicated feelings for their creators. Or maybe they'd just throw peanuts at each other and that would be fun too.
LOL Do you have more plans for Asha and Pax?
I consider Asha and Pax fairly wrapped at this point. Pax's sister Iris and the wolf/human transgenic Carrick, however … that's a whole different story. 🙂
Can't wait for that! Is there ever anything that you always wish someone would ask you, but they never do?
"Do you want my cupcake?"

Another question that doesn't ever really get asked is what I do outside of writing. I've been a freelance editor for many years. Currently I'm working as senior editor on a cool new project called SilkWords (www.silkwords.com). It's a web site that offers "pick your own path" romance short stories. It was founded by a wife/husband team, and the husband is development director for Xbox. Exciting concept! (We're looking for new authors!)
That's such a great concept. We think that's cutting edge and hope more people jump on that trend. Thanks again for coming by, Sharon. It's been fun!
Thank YOU!
***About Sharon Lynn Fisher***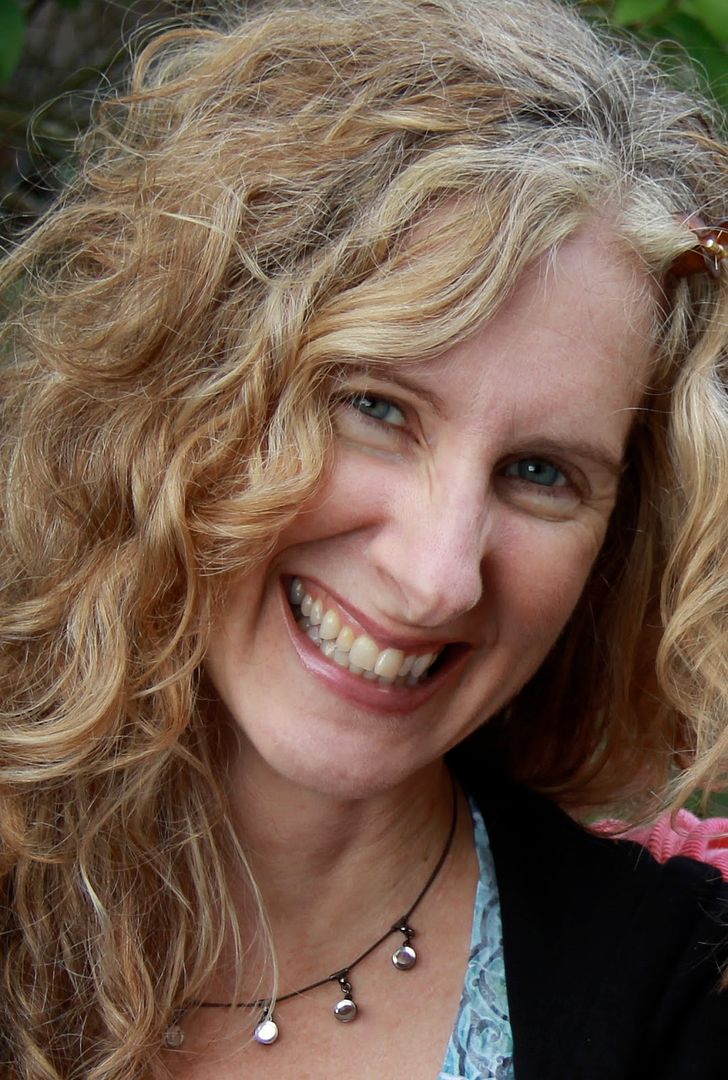 A Romance Writers of America RITA Award finalist and a three-time RWA Golden Heart Award finalist, SHARON LYNN FISHER lives in the Pacific Northwest. She writes books for the geeky at heart—sci-fi flavored stories full of adventure and romance—and battles writerly angst with baked goods, Irish tea, and champagne. Her works include Ghost Planet (2012), The Ophelia Prophecy (2014), and Echo 8 (2014).
Find Sharon Here: Website | Facebook | Twitter | Goodreads
***GIVEAWAY***
We've got THREE copies of The Ophelia Prophecy to giveaway to our lucky readers!
a Rafflecopter giveaway
Good luck!
Related Posts