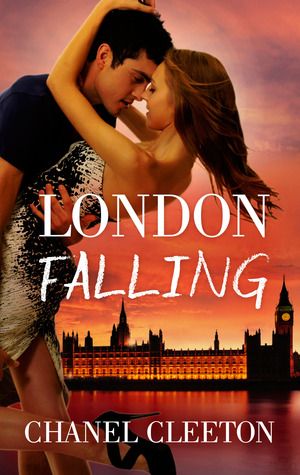 London Falling
by
Chanel Cleeton
Series:
International School #2
Published by
Harlequin
on July 7, 2014
Genres:
New Adult
Pages:
282
Goodreads
Buy the Book
We weren't a relationship, we were a ticking time bomb...

Maggie Carpenter walked away from the hottest encounter of her life when she left the seductive glitz of England for summer break in her South Carolina hometown. Now that she's returned to the International School in London—and sexy, privileged Samir Khouri is once again close enough to touch—she can't help but remember the attraction, the drama … the heartbreak.

She can't help but want him even more.

Samir can't afford to fall for someone so far removed from his world, not when his time in London is running out. It's his senior year—his last chance at freedom before he returns home to Lebanon. There, he'll be expected to follow in his father's footsteps—not follow his heart to Maggie. But when a scorching secret hookup becomes a temptation neither can resist, they'll both have to fight to survive the consequences … and find a future together.

Don't miss this explosive sequel to I See London, and the riveting conclusion to Maggie and Samir's story. This is a New Adult romance recommended for readers 17 and up.

Kassiah: I pretty much loved this book!
I'm going to try not to be too spoilery about either book in the series, but you know how I roll. London Falling picks up shortly after then end of I See London, and just in case you didn't read that first, I'll give you a brief recap (but you should read it). Maggie heads to London to the prestigious International School, where she meets Samir, the charismatic beautiful boy that's totally off limits. They come from totally different worlds and there are a lot of things that happen, including Maggie dating an older British guy. Samir and Maggie try to be friends but can't keep their hands (or lips) off of each other, and no matter what the consequences, they finally give in. In London Falling, they are dealing with the aftermath of the night they shared together and what it means when they stop trying to resist each other.
"I can't say I'm sorry. I'm not sorry, okay? I'm not sorry I kissed you. I'm not sorry I had you in my bed. I'm not sorry that some nights I wake up from a dream of how fucking good it felt to be inside of you. I'm not sorry that every time I look at you, all I can think about is how badly I want to be inside of you again."
Samir's on a deadline–he graduates in May and his family expects him to go home to Lebanon and join his father's political empire. He doesn't have a future with Maggie, but he can't give her up.
"We're the right decision."
I really loved Samir. He was sexy and sweet and authentic. He showed Maggie how he felt about her through his actions, even when he couldn't say the words. He was totally swoonworthy.
"Maybe I want to be good for you. I'm crazy about you."
I also loved this storyline. I was worried that Cleeton would bring in some other guy (or girl), but I was pleasantly surprised. The plot was realistic and the emotions were honest. The secondary characters were great, though I would have liked more–we got to know them so well in I See London, and I feel like we missed out on some of those connections here.
Though I liked Maggie, she kind of drove me crazy. Since she's only a sophomore in college, I'll give her the benefit of the doubt, but I wanted to grab her and shake her a few times. There's a lot of back and forth with her, and she outright lies to Samir's face at one point. While I understand her reservations, I wanted her to fight for Samir and their relationship.
If you didn't read I See London, I think you could pick this one up anyway. It's not a standalone, but you wouldn't be lost. With that being said, I liked this series and these characters and I really hope that Cleeton decides to write more in this universe. I definitely want more, and I'm pretty much dying to find out if anything ever happens between Fleur and Max.
Original heartclenchy plot that kept me on the edge right up to the end, relatable characters with undeniable chemistry, and steamy scenes (window sex, anyone?!?) are just a few of the things that make the International School series a favorite read this year. Samir's definitely one of my top swoony guys, and I think you'll really enjoy reading London Falling.
Report Card
Cover
Characters
Plot
Writing
Steam
Overall:
4
***About Chanel Cleeton***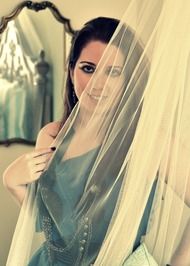 Originally a Florida girl, CHANEL CLEETON moved to London where she received a bachelor's degree from Richmond, The American International University in London and a master's degree from the London School of Economics and Political Science. Chanel fell in love with London and planned to stay there forever, until fate intervened on a Caribbean cruise, and an American fighter pilot with smooth dance moves swept her off her feet. Now, a happily ever after later, Chanel is living her next adventure in South Korea.
Law school made Chanel realize she'd rather spend her days writing sexy stories than in a courtroom, and she hasn't looked back since. An avid reader and hopeless romantic, she's happiest curled up with a book. She has a weakness for handbags, her three pups, and her fighter pilot husband. Chanel writes New Adult contemporary romances and thrillers.
She is the author of I SEE LONDON and LONDON FALLING, published by Harlequin HQN, and FLIRTING WITH SCANDAL, the first book in a new NA series to be released by Berkley in 2015.
Find Chanel Here: Website | Facebook | Twitter | Goodreads
***GIVEAWAY***
Win a London Falling coffee mug, Tea, (4) signed London Falling bookmarks, (4) signed I See London bookmarks, (4) pens, a London case, and a $25 Amazon GC.
a Rafflecopter giveaway
Good luck!
Related Posts