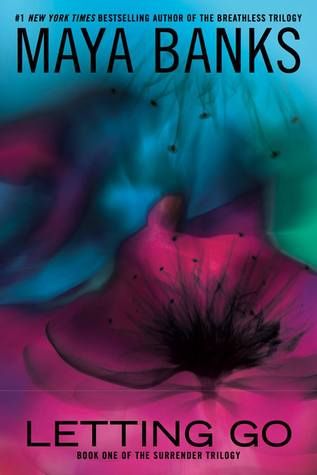 Letting Go
by
Maya Banks
Also by this author:
Giving In
Series:
Surrender Trilogy #1
Also in this series:
Giving In
Published by
Berkley
on February 4, 2014
Genres:
BD/sm
,
Erotica
Pages:
352
Goodreads
Buy the Book
Josslyn found perfection once, and she knows she'll never find it again. Now widowed, she seeks the one thing her beloved husband couldn't give her. Dominance. Lonely and searching for an outlet for her grief and wanting only a brief taste of the perfection she once enjoyed, she seeks what she's looking for at an exclusive club that caters to people indulging in their most hedonistic fantasies. She never imagined that what she'd find is the one man who's long been a source of comfort—and secret longing. Her husband's best friend.

Dash has lived in an untenable position for years. In love with his best friend's wife and unwilling to act on that attraction. He'd never betray his best friend. And so he's waited in the wings, offering Joss unconditional support and comfort as she works past her grief, hoping for the day when he can offer her more.

When he finds her in a club devoted to the darker edges of desire, he's furious because he thinks she has no idea what she's getting herself into. Until she explains in detail what it is she wants. What she needs. As realization sets in, he is gripped by fierce, unwavering determination. If she wants dominance, he is the only man who will introduce her to that world. He is the only man who will touch her, cherish her…love her. And the only man she'll ever submit to.

MsKathy: I loved the way this story unfolded. One of the best things is the first half of the book, and the development of Joss as a character. After the two main characters get together and start playing, we wandered a little from our love.
Dash is a great male lead, even if it's hammered into our heads repeatedly that he's an Alpha Male, and a born Dominant (show me, don't tell me). They both make mistakes, and even though I felt like his character was a little unrealistic, I still found myself swooning over him repeatedly. Joss is an interesting lead, and I enjoyed her character growth and development throughout the book. The author painted her as a believable widow, torn between wanting to move on and wanting to honor and respect her husband.
What didn't I love? Some of the phrasing and description, especially during the anal scene, was a bit much. Some of the moments of conflict felt silly and were way too easily resolved.
Almost from the start, I guessed that Kylie and Jensen would be the subjects of the next book. Sounds potentially interesting, and it would be nice to see more of Chessy (I'm guessing book 3?).
Bottom line: This was an emotional read, with some steamy moments and well-fleshed-out characters. While I won't re-read it, I didn't feel like my time was wasted, and I enjoyed reading and learning more about these six primary characters.
Report Card
Cover
Characters
Plot
Writing
Steam
Overall:
3.5
***INTERVIEW***
Thank you so much for stopping by Steamy Guys After Dark today, Maya! We're so excited to let all of our readers about your newest series, The Surrender Trilogy!
Thanks for having me! xoxo
Tell us a little about Letting Go. Was it a fun book to write?
It was actually very hard for me to write because I had to start on it within a few weeks of my father's passing this past summer so a lot of the situations and emotions rang true in the book.
We're so sorry to hear that. ((hug)) How would you describe yourself in three words?
Shy, introverted, blunt.
Interesting description, Maya! What's the best piece of advice you ever received from another author?
Not to sweat the things you CAN'T control.
Great advice! Which character makes you swoon the most (yours or someone else's)?
I have a lot of my characters that make me swoon or that I adore 🙂 Damon Roche from Sweet Persuasion, Nathan Kelly from Whispers in the Dark, Steele from Forged in Steele, Ash from BURN, Jensen from GIVING IN, Cam, Hutch and Sawyer from Be With Me, Any of the Colters :), Jake from Understood. The list goes on and on lol I love ALL my characters or I wouldn't write them!
LOL Looks like we have some books to add to our tbrs! Anything you want to share with us about Josslyn and/or Dash?
Just that Joss has mourned the loss of her husband who she was DEEPLY in love with for three years and unknown to her is that Dash, her husband's best friend, has been in love with her for YEARS but he'd never act on it because he loved his best friend and knew that Joss made him happy and that Carson made HER happy. But when she shows signs of finally letting go and moving on, Dash is very quick to step in and make his intentions known 🙂
What kind of research did you have to do to help make your characters seem so authentic?
I actually don't research CHARACTERS because each character I write is fully formed and created in my mind. I don't base them on Hollywood actors or "stars" because I prefer more grounded "real" characters. It's like having a blank canvas and then filling in all the character traits.
If you could introduce one of your characters to another character from any other book, who would it be and why?
I honestly can't think of anyone at the moment! I think it would be fun for the Breathless characters to visit The House in the Sweet Series and meet the Sweet characters 🙂 One thing I don't think I've mentioned HERE but have in other interviews and on my Facebook is that the Surrender trilogy IS set in the same "world" as the Sweet Series so don't be surprised to see glimpses of "old friends" and The House actually DOES play a part in two of the three Surrender books 🙂
So fun! Is there ever anything that you always wish someone would ask you, but they never do?
At this point I've pretty much been asked it all, lol. I can't think of anything off the top of my head that I wish I was asked because I think with as many interviews I've had over the years I've been asked pretty much everything when it comes to writing!
That's cool 🙂 Thanks again for coming by, Maya.
Thanks for having me! Xoxo
***About Maya Banks***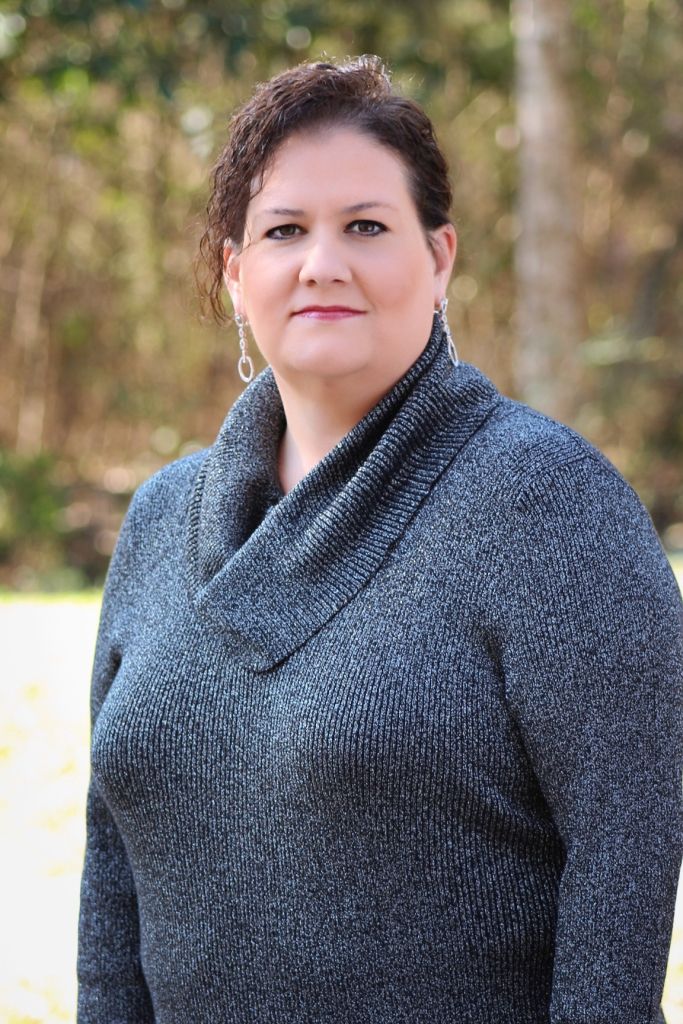 Maya Banks is the #1 New York Times and #1 USA Today and bestselling author of the Surrender Trilogy. Her other chart toppers have included erotic romance, romantic suspense, contemporary romance, and Scottish historical romance. She lives in the South with her husband, three children and a variety of pets.
Visit Maya Here: Website | Facebook | Twitter | Goodreads
***GIVEAWAY***
We've got a paperback copy of Letting Go to Give Away!
a Rafflecopter giveaway
Good luck!
Related Posts