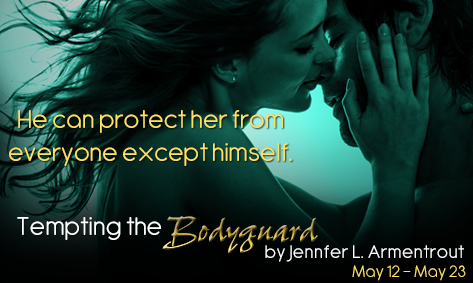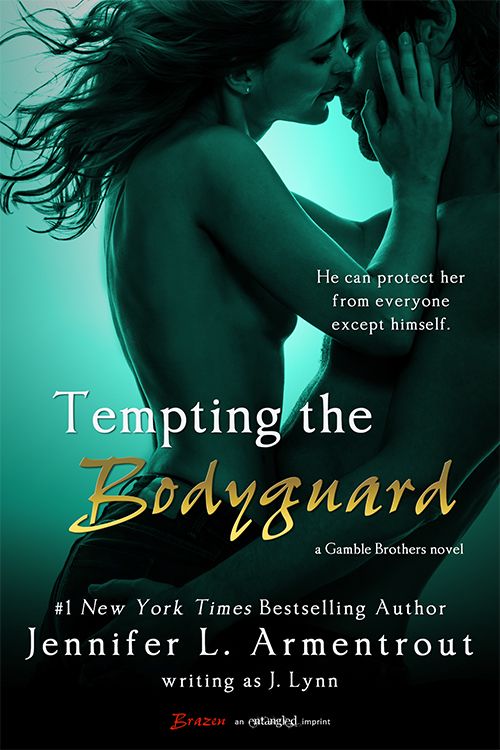 Tempting the Bodyguard
Series:
Gamble Brothers #3
Published by
Entangled: Brazen
on May 12, 2014
Pages:
264
Goodreads
Buy the Book
He can protect her from everyone except himself.

Alana Gore is in danger. A take-no-prisoners publicist, her way with people has made her more than a few enemies over the years, but a creepy stalker is an entirely different matter. She needs a bodyguard, and the only man she can ask is not only ridiculously hot, but reputed to have taste for women that goes beyond adventurous.

Chandler Gamble has one rule: don't protect anyone you want to screw. But with Alana, he's caught between his job and his increasingly hard libido. On one hand, Alana needs his help. On the other, Chandler wants nothing more than to take the hot volcano of a woman in hand. To make her writhe in pleasure, until she's at his complete mercy.

She needs protection. He needs satisfaction. And the moment the line is crossed, all hell will break loose...
We were so excited to be able to sit down with J. Lynn, otherwise known as Jennifer L. Armentrout, to dish about the Gamble Brothers!
***INTERVIEW***
Thank you so much for stopping by Steamy Guys After Dark today, Jennifer! Tempting the Best Man is one of our favorite books, and we can't tell you how excited we are to let all of our readers get to know the Gamble Brothers. Tell us a little about Tempting the Bodyguard. Where did you get the idea for the Gamble Brothers series?
I was interested in writing contemporary romance and I came up with the idea to write about three brothers. The stories progressed from there.
Well, we're sure glad they did! We know it's tough to choose a favorite, but who's your favorite Gamble?
I think Chandler is my favorite because his personality is appealing to me. I love that he's a dominant, sexy guy who will say anything, especially to Alana.
You know we ♥ Chase forever, but Chandler is a close second for us! Which character makes you swoon the most (yours or someone else's)?
I've been swooning over Nash from Jay Crownover's Marked Men Series.
Gah! We love that series, too. Anything you want to share with us about Alana and Chandler (or we're not picky, we want to hear about all the Chase/Maddie and Chad/Bridget things, too!)?
Out of all three couples from the Gamble Brothers Series, Chandler and Alana are the most adventurous in the bedroom.
Sweet. Is there ever anything that you always wish someone would ask you, but they never do?
There isn't anything that stands out that I would like to be asked that no one has ever asked me. I've been asked a lot of interesting questions actually.
Thanks again for coming by, Jennifer! We love you!
***About J. Lynn***
# 1 New York Times and International Bestselling author Jennifer lives in Martinsburg, West Virginia. All the rumors you've heard about her state aren't true. When she's not hard at work writing. she spends her time reading, working out, watching really bad zombie movies, pretending to write, and hanging out with her husband and her Jack Russell Loki.
Her dreams of becoming an author started in algebra class, where she spent most of her time writing short stories….which explains her dismal grades in math. Jennifer writes young adult paranormal, science fiction, fantasy, and contemporary romance. She is published with Spencer Hill Press, Entangled Teen and Brazen, Disney/Hyperion and Harlequin Teen. Her book Obsidian has been optioned for a major motion picture and her Covenant Series has been optioned for TV.
She also writes adult and New Adult romance under the name J. Lynn. She is published by Entangled Brazen and HarperCollins.
Find J. Lynn Here: Website | Facebook | Twitter | Goodreads
***GIVEAWAY***
Enter to win an Awesome Release Day Prize Pack, featuring Tempting the Bodyguard by J. Lynn and Dare to Resist by Laura Kaye! You can enter on J. Lynn's website.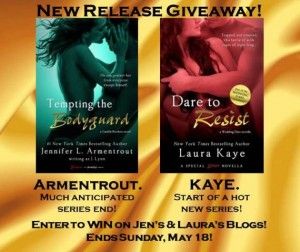 How excited are you to check out Chandler Gamble?!?
Related Posts