You already know that we're featuring featuring some of our favorite authors, along with a quick Q&A and some of their favorite recipes all month long. We've got daily giveaways with chances to win some amazing (and steamy!) reads plus a month-long Recipes for Romance Grand Prize Giveaway for a box filled with books and more! But today is extra special because we're also participating in the Official tour for Brighton Walsh's newest novella: Season of Second Chances.
We loved this one, and know that you will, too! First let's have a visit with author Brighton Walsh, who stopped by with a recipe for Chocolate Arnbakes! Then we'll tell you all about the book and the very steamy Logan Dawes.


**Q&A with Brighton Walsh**
What is your favorite holiday tradition?
Every year, my husband and I take our kids to the Chicago Botanic Gardens during Wonderland Express, then we head over to visit Santa and top it all off with dinner at PF Changs (I've taught my children well). My kids absolutely love it, and it's so fun to see how their reactions change from year to year. Though I'm not at all looking forward to the year my oldest reacts with boredom instead of wonder.
What is your most unusual holiday memory?
I don't think I've had any unusual holiday memories, so I'm going to tell you one of my favorite holiday memories instead. When I was about nine–that age where you really start questioning the authenticity of Santa–we went out of town for Christmas. I checked the stockings before I headed out to the car–to be certain there was nothing in there. I just knew there was no way Santa was real, and thus no way those would be filled when we returned the day after Christmas. I'm sure you know what happened. We came home, the stockings were filled, and my faith in Santa lasted another year.
What was your favorite moment under the mistletoe?
Would you believe I've never had a moment under the mistletoe?
What's your favorite Christmas carol or holiday movie?
Silent Night, a million times over. I could have it from a hundred different artists and never tire of hearing it. And
Elf, of course.
What's the sexiest gift you ever got/gave?
I did boudoir photos and gave my husband a coffee table book (not for the coffee table) of them. He *ahem* enjoyed it.

Peppermint Mocha or Pumpkin Spiced Latte?
Peppermint hot chocolate
Egg Nog or Apple Cider?
Apple Cider
Themed Christmas Tree or HodgePodge?
HodgePodge
Old School Bulbs or Icicle Lights?
Old school, baby
During this Holiday Season, is it better to Give or Receive?
Always to give
**About Brighton Walsh**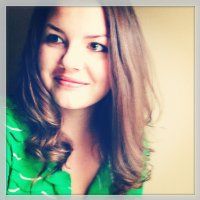 Brighton Walsh is a storyteller at heart. Whether through words or pictures, she's been weaving tales for as long as she can remember. After decades of cultivating her writing, she finally decided to give life to the voices in her head and set forth to write her first novella. Love is her first love, and writing about it is a dream come true. When she's not overwhelmed by the incessant chatter in her mind, she can generally be found with her nose buried in a steamy book or partaking in some retail therapy. The setting of her life story takes place in the Midwest; characters include her very own real-life hero in her supportive and swoony husband, and her two energetic
kids who (fortunately) know nothing about the naughty things she puts down on paper.
Find Brighton Here: Website | Facebook | Twitter | Goodreads
We can't wait to try out Brighton's delicious recipe for:
**Chocolate Arnbakes**
Message from Brighton:
While there are tons of variances of these no-bake cookies, these are the ones my grandma and my mom have made every year at Christmas for as long as I can remember. Of course, you don't have to wait for Christmas to make these. Pro tip: You don't even have to tell your children you made them at all. Not that I've ever done that.

| | | | |
| --- | --- | --- | --- |
| Desserts | Prep Time: 5 minutes | Cook Time: 5 minutes | Serves: If I want it to serve more than me, I quadruple the recipe. (only slightly joking) |
Ingredients:
2T cocoa
2c sugar
1/2c butter (not margarine)
1/2c milk
1t vanilla
2c oatmeal
1c coconut
Directions:
Melt butter in a saucepan and add milk, sugar, and cocoa. Boil hard for three minutes, stirring constantly. Add vanilla and stir to combine. Meanwhile, mix oatmeal and coconut together in large bowl. Pour chocolate mixture over top and stir to combine. Drop teaspoon sized balls on wax-paper covered cookie sheets, then chill.
Want more Desserts? Get recipes for Desserts and lots of other delectable holiday dishes from your favorite authors all month long right here on Steamy Guys After Dark!

**About Season of Second Chances**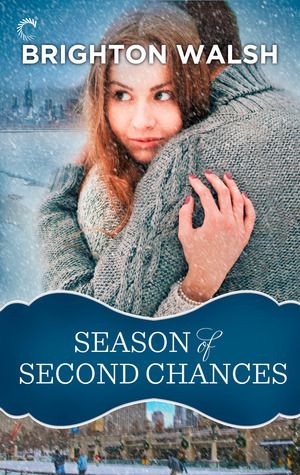 Season of Second Chances
by
Brighton Walsh
Also by this author:
Caged in Winter
,
Tessa Ever After
Series:
All I'm Asking For #2
Published by
Carina Press
on December 5, 2013
Genres:
Contemporary Romance
Pages:
74
Goodreads
Buy the Book
When a storm strands Claire Hanlin in Chicago on Christmas Eve, the last person she expects to come to her rescue is Logan Dawes, the man she almost married two years ago. The chemistry between them is dangerously potent, but with nowhere else to go, Claire accepts Logan's offer to stay with him for the night.

Back in the home they shared, surrounded by reminders of Logan and his young daughter, Claire begins to realize how much she misses the family she almost had. After a few cups of Christmas cheer, she falls right back into her ex's arms-even though she knows it means setting herself up for heartbreak all over again.

The magic of the season has thrown him together with the woman he's never stopped loving, and Logan's not about to pass up this gift. He's not the workaholic he was two years ago-his family comes first. Now all he has to do is prove it to Claire, before the snow stops and she flies out of his life for good.
Kassiah: I have a confession. I've been waiting to read this guystory for a loonnngggg time. I've enjoyed Brighton Walsh's work for years, and let me tell you–the girl can write some super hot smut. She's not about PWP, though, and always has a compelling story to go with her sexy characters. So, I was already excited about this story before I really knew much about it. And ever since Walsh sent me her picspiration on twitter, well, let's just say I was super excited:

I know, I know. You want to stop reading this review and dive right into reading Season of Second Chances rtfn, right? I don't blame you. So go ahead.
Still here? Now I'll tell you why you shouldn't be (and why you should be reading the book instead).
I love reunion stories. I love that we can experience all the feelings that the characters go through without questioning why they're jumping into a relationship (even if it's just a physical one) so quickly. Even if we as readers don't know the characters very well yet, we know that they know each other and lived through whatever their history was, and that familiarity gives them liberties that strangers don't get.
Thirty-year old Claire Hanlin finds herself stranded at an airport in the city that she least wants to be in on Christmas Eve. Her search for an available hotel room is interrupted by her ex-fiancé, Logan Dawes. Claire goes through a myriad of emotions at seeing him and hearing his voice again.
His sea-glass eyes were boring into hers, the same heavy, intense stare she'd noticed when they'd met more than four years ago. And when she looked into them now, it was like no time had passed. Like they hadn't broken an engagement, hadn't been separated for two years, hadn't lived through the heartache of ending the best relationship either of them had ever had.
Logan insists that she come stay with him until the storm passes and she can get another flight. She reluctantly agrees, and you know what happens. Chemistry! Flails! Holy hotness, Batman!
Of course, with every good story, there's a dilemma, and Claire's is that even though it's hard to resist Logan's charms and the way he always made her feel, she can't help but forget how she felt when Logan constantly chose his job over her when they were together. Logan realizes that he made the biggest mistake of his life when he let her go the first time, but can he do what it takes to get a second chance with her?
Read it and find out!
You know I loved pretty much everything about this story. Obviously, my favorite part was Logan. This guy is hotness personified. Dark hair, light green eyes, sexy muscles. And he's a doting dad to a seven-year old girl who has him wrapped around his finger. *swoonysigh* He's sweet and determined, and he's hot as hell.
Her argument died in her throat when his tongue traced her pulse point and then his teeth bit into the juncture of her shoulder and neck and the scruff on his face brushed against her delicate skin, and oh God, he didn't play fair. "Logan."

He groaned, his hands covering the expanse of her lower back, his chest now pressed right up against her so she could feel the vibrations of his voice against her breasts. "Jesus, I've missed you saying my name like that."
I really liked Claire, too, and that sort of surprised me. It's not often that I actually love the heroine, but this time, I did. I was proud of her for standing up for herself and understood her. The perfect combination of kick-ass and vulnerable, she was a great character, and I'm sad that I won't get more of these two.
There were very few things that I didn't love, and I can honestly say both of those were totally because I'm a long-time reader of Walsh's work. I'm weird, I know, but I just didn't like Claire's name. And there are a few words that I was surprised that Walsh used. With that being said, who really cares about her name? Not me, and not you, either, once you start reading this fantastic story.
Want one more thing that I loved? This novella is short (less than 100 pages), and I can't even tell you how many times I have "perfect description" in my notes. Walsh portrays her characters' emotions with such authenticity, I felt like I was right there, feeling all the feelings with them.
The low, smooth rumble of his voice still managed to send chills down her spine, firing all the synapses in her body at once. She remembered that voice. How it washed over her like the rain when he was breathless and happy. How it crashed into her like a tidal wave when he was angry and frustrated. How it settled right into her bones when he whispered into her ear while aroused and overcome with need.
::flails:: There are several other instances, and the whole story is pretty damn close to perfect. Readers will share Claire's utter heartbreak as she contemplates the demise of her relationship with Logan, will experience the longing that Logan still feels for what might have been, and will feel their passion as they appreciate this second chance that fate has handed them.
It's the best holiday-pick-me-up if you need one, but whether you're looking for something to read to keep you warm in the winter, or if it's in the middle of the sweltering dog-days of summer, Season of Second Chances is the story for you. I can't express how much I enjoyed it–it's a must read!
Report Card
Cover
Characters
Plot
Writing
Steam
Overall:
5
Other Books by Brighton Walsh:
***GIVEAWAY***
Win an eBook copy of Season of Second Chances
a Rafflecopter giveaway
Don't forget to enter our month-long Recipes for Romance Grand Prize Giveaway for a box filled with books and more!
Happy Holidays!
xo-
The Steam Team

Related Posts