We're so excited to participate in the Blog Tour for Caged in Winter by Brighton Walsh. We ♥ this book so much and can't wait for everyone to read it! We were lucky enough to get Brighton's playlist for this awesome book and are thrilled to share it with you today!
***From Brighton Walsh***
I always write to music. I'm one of those writers who need the sound to really focus. Weird quirk: I have to be listening to music while wearing earbuds, not through my speakers. Something about the isolating sound that makes it less distracting.
When I was writing Caged in Winter, I put on my usually writing music (Vedera radio on Pandora), but it wasn't cutting it. Not when I got to about 50%, because shit was getting real. Emotions were ramping up, and I needed to angst-up my playlist. So I went to Twitter (as one does) and begged for suggestions. The below playlist is the product of those suggestions. Some of them I added because of the mood or feel of the music, but most I added because of the lyrics.
The song I'd listen to over and over and over again was
You Set Me Free
by Angela Miller. It's the song that was
Caged in Winter's
entire inspiration, so I went back to it anytime I felt like I didn't know where the story needed to go. That song
is
Winter. I could really quote the entirety of it, but I'll spare you that (and tell you to go listen to it!) highlight a few of my favorite lyrics instead.
How quickly will I run away,
And let it all go to my head?
I can't give in to my stubborn heart
And let things that don't matter get in my way.
Oh, why can't we just listen,
Break down our pride and go ahead?
You come with open arms.
And you say I love you for who you are.
When I was haunted and alone
With this baggage on my back, dragging me down.
You set me free
Distance
by Christina Perri (feat: Jason Mraz) was another favorite that really captured Cade and Winter's early, blooming relationship.
This first part definitely from Cade's POV:
And I will make sure to keep my distance
Say, "I love you," when you're not listening
And how long can we keep this up, up, up?
And Winter:
Please don't stand so close to me
I'm having trouble breathing
I'm afraid of what you'll see right now
Breathe Again
by Sara Bareilles was one I went to a lot while I was writing Winter's Big Black Moment and The Wallowing. These lyrics were so evocative of what she was going through:
Hang my head, break my heart built from all I have torn apart
And my burden to bear is a love I can't carry anymore
All I have, all I need, he's the air I would kill to breathe
Holds my love in his hands, still I'm searching for something
Out of breath, I am left hoping someday I'll breathe again
A Bad Dream
by Keane was totally on point when Winter was in her Woe is Me phase (or as I like to call it, her Womp Wommmmmp phase).
I wake up, it's a bad dream
No one on my side
I was fighting
But I just feel too tired
To be fighting
Guess I'm not the fighting kind
Are you seeing a pattern yet? Yes, indeed, another song set to Winter's heartbreak.
Cry
by Kelly Clarkson.
If anyone asks
I'll tell them we just grew apart
What do I care if they believe me or not
Whenever I feel your memory is breaking my heart
I'll pretend I'm okay with it all
Act like there's nothing wrong
Another pattern? Moping. There was lots of moping and wallowing.
Broken
by Lifehouse worked for both Cade and Winter.
I'm falling apart, I'm barely breathing
With a broken heart that's still beating
In the pain, there is healing
In your name I find meaning
So I'm holdin' on
I'm barely holdin' on to you
And finally some less-than-mopey music… When Winter officially entered the I Gotta Get My Man Back phase.
Come Home
by OneRepublic (feat. Sara Bareilles).
There's someone I've been missing
I think that they could be
The better half of me
Come home
Cause I've been waiting for you
For so long
Right now there's a war between the vanities
But all I see is you and me
The fight for you is all I've ever known
And the last one… The After They Get Their Shit Together soundtrack.
Tangled Up In You
by Staind.
You're my world
The shelter from the rain
You're the pills
That take away my pain
You're the light
That helps me find my way
You're the words
When I have nothing to say
And in this world
Where nothing else is true
Here I am
Still tangled up in you
There are several more in the playlist that hit on some aspect of their relationship and the path they had to traverse to get to their Happily Ever After, but I figured you could check those out on your own. 🙂 Now that you've seen the list, are there any songs you think I should've added? I'm always in the market for angsty music and God knows there's certainly no shortage to needing them while writing…
***Caged in Winter Playlist***
**About Brighton Walsh**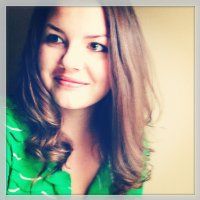 Brighton Walsh spent nearly a decade as a professional photographer before deciding to take her storytelling in a different direction and reconnect with writing. She lives in the Midwest with her husband and two children.
Find Brighton Here: Website | Facebook | Twitter | Goodreads
**About the Book**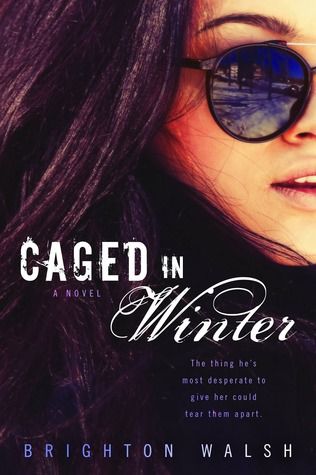 Caged in Winter
by
Brighton Walsh
Also by this author:
Season of Second Chances
,
Caged in Winter
,
Tessa Ever After
Series:
Caged in Winter #1
Also in this series:
Caged in Winter
Published by
Berkley
on November 4, 2014
Genres:
New Adult
Pages:
304
Goodreads
Buy the Book
In this emotional and sexy New Adult debut from Brighton Walsh, the only thing more frightening than commitment is hope…...

Aspiring chef Cade Maxwell is immediately, viscerally attracted to Winter Jacobson. But it's not her mouthwatering curves he's drawn to—it's the strange emptiness in her eyes. When Cade saves her from a drunken customer with grabby hands, he's shocked at her response…...

Winter doesn't need Cade's help. After a lifetime of getting by on her own, she's happy to rely on herself. She's exactly seventy-six days away from graduating college, and if she can hold it together that long, she'll finally be able to rise above the crappy hand she was dealt.

But now, every time she turns around, Cade is there, ready to push her, smile at her, distract her from her plans. Winter knows she can't afford to open up—especially to a man she's terrified to actually want.
**Excerpt**
I bend my knees so we're eye level and tug on her hand until she meets my gaze. "I don't know what we could have. It might be nothing. But I'll be honest . . . I haven't felt like this in a long time, and that's enough for me to know I want to see where it goes. Can't we just see where it goes?"
With a deep sigh, she says, "I'm not right for you, Cade."
"How about you worry about if I'm right for you. Let me decide the other."
And then before she can stop me, before she can utter another word of opposition, I slide my hand up her arm, over her shoulder, until it's wrapped around her neck. With my other hand, I swipe a piece of hair back with my fingers, and then lean in, brushing my lips against hers. After only a moment, I pull back just enough for her to be able to tell me to stop. When nothing comes, I close the distance between us once again, taking her bottom lip in between mine. I brush my tongue against it, coaxing her mouth open, and she breathes this sexy little gasp as I slip inside. She tastes like cookies and wine, and I want to fucking devour her.
She grips my shirt with both hands, clutching me to her, and I stop holding back and press every inch of my body against hers, groaning as my cock presses fully against her. The moment a whimper comes from her, I know she feels it. And I can't muster up any embarrassment, because I want her to feel it. Even with all her brass balls and fuck-everything attitude, something tells me she needs reassurance, so I give it to her. In every stroke of my tongue against hers, every brush of my thumb along her jaw, I show her how much I want her.
When her chest is heaving, her lips parted and swollen and so fucking hot, I trail kisses down her neck, seeking out every inch of skin that's uncovered. Her head thumps back against the wall, one of her hands gone from gripping fistfuls of my shirt. Instead, she's holding my head to her, and I don't want to stop. I want to kiss and lick every inch of her, slip my hands under the material of her sweater, unbutton her jeans, and not stop until I feel her soft wetness against my fingertips.
But the knowledge that she'll regret it if I don't stop forces me to slow down.
I pull back, loosening my grip on her and putting an inch of space between us. I kiss the corner of her mouth, her cheek, and then her ear. Against it, I whisper, "Don't say no."
There's a beat of silence. Two. Three. And then she says the sweetest word I've ever heard.
"Okay."
***GIVEAWAY***
Win a Signed copy of Caged in Winter
a Rafflecopter giveaway
Good luck!
Related Posts