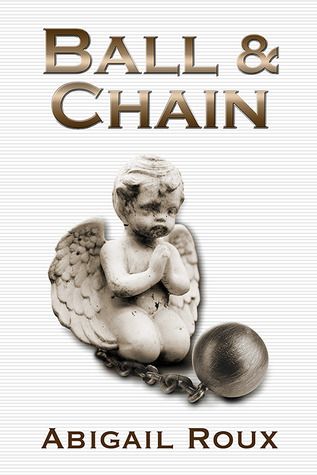 Ball & Chain
by
Abigail Roux
Also by this author:
Shock & Awe
,
Touch & Geaux
Series:
Cut & Run #8
Also in this series:
Touch & Geaux
Published by
Riptide Publishing
on March 17, 2014
Genres:
M/M Erotica
Pages:
306
Goodreads
Buy the Book
Home from their unexpected deployment, the former members of Marine Force Recon team Sidewinder rejoin their loved ones and try to pick up the pieces of the lives they were forced to leave behind. Ty Grady comes home to Zane Garrett, only to find that everything around him has changed—even the men he went to war with. He barely has time to adjust before his brother, Deuce, asks Ty to be his best man. But that isn't all Deuce asks Ty to do, and Ty must call for backup to deal with the business issues of Deuce's future father-in-law.

Nick O'Flaherty and Kelly Abbott join Ty and Zane at the wedding on an island in Scotland, thinking they're there to assuage Deuce's paranoia. But when bodies start dropping and boats start sinking, the four men get more involved with the festivities than they'd ever planned to.

With the clock ticking and the killer just as stuck on the isolated island as they are, Ty and Zane must navigate a veritable minefield of family, friends, and foes to stop the whole island from being destroyed.
We're so excited that we got to sit down and chat with phenomenal author Abigail Roux! But first, here's what we thought of Ball & Chain:

Les Joseph: If you're a fan of the Cut and Run series by Abigail Roux (and if you're not, what in HELL is wrong with you?!) you have been anxiously waiting for the release of the next book in the series, Ball and Chain, for a year. A YEAR people! Twelve very long months. We've been teased and taunted, we've speculated and guessed at plots and characters, and finally, we're here!
I had no idea what to expect from this book. I tried to stay away from spoilers and forums. After the huge emotional roller coaster of Book 7, Touch and Geaux, I didn't know what I wanted. Ball and Chain was nothing like I expected. I knew there was going to be a wedding, I was pretty sure it was going to be Ty's brother Deuce and his fiancé, Livi getting married, but I had no idea the story would take place in Scotland. I guessed that we'd see Nick and Kelly, Ty's Sidewinder buddies, but I had no idea they would play such a huge role. I had no idea that I would be left with more questions than answers, though I suppose I shouldn't be at all surprised at that one given Abi's penchant for misdirection and intrigue.
This book wasn't what I wanted, but that doesn't mean I didn't enjoy it.
There were a lot of great elements to this book. Seeing Ty and Zane together is like coming home—it's like hot chocolate on a cold winter's night. They are the supreme couple. Perfectly imperfect men who love each other and fight with each other with gusto. They have fought so hard, come so far, that seeing them again made my heart fill and my tummy flip. We love Ty and Zane. We missed them and while I did not get as much of them as I wanted in Ball and Chain, what I did get was everything I expected it to be. Snarky and sexy and funny and poignant. Their moments together will never fail to make me breathless.
Nick and Kelly are going to be continuing on in the Sidewinder Series so it makes perfect sense to me that they played such a huge role in this book. I love them … and I'm a little surprised about that. Getting to know them better, seeing them together and with Ty and Zane was needed, and in my opinion Abi is a genius for how she's led us, carefully and with precision, to the point where we can say good bye to Ty and Zane and embrace Nick and Kelly. They are their own couple, with quirks and personalities completely their own. I loved seeing that and I seriously can't wait for more of them.
The mystery and the drama that surrounds Deuce and Livi's wedding was fun to read. A bit over the top and campy at times, or as someone I know said, "it's like Scooby Doo all up in here". She was right. I'm not exactly sure what the point to all the goings on were (I'm not going to spoil anything for the few that haven't read this book already!) but I know Abi will put all the pieces together. I can see how every word written from the very beginning of Book 1 has been building to this point, and I am so excited about the final book, to seeing it all come full circle, that waiting for Book 9 is going to be the hardest wait of all.
Report Card
Cover
Characters
Plot
Writing
Steam
Overall:
4
***INTERVIEW***
Cut and Run came out in 2008, six years ago. Are you surprised by how popular the books are after all this time? Do you ever feel like you have been writing Ty and Zane's story forever?
It actually feels like it was just yesterday that I started this. Time has both stretched and flown by for me, it's a very odd feeling. I am definitely surprised by the following they've gained. I'm not sure anyone goes into a project thinking this will be the result. I know I don't, so every time I see evidence of the popularity I'm blown away.
That's so great! Every author has a different process they use when they write, what's yours? Do you write notes in a notebook or have a certain kind of music you like to listen to?
I have a different playlist for each book I write. I usually listen to music, or have the TV on if it's a show I don't have to pay attention to. I have to have noise or I get too restless to concentrate.
How interesting. Ty's t-shirts make an appearance in every book. What was the inspiration for using them?
The man I based a lot of Ty's personality on was a Recon Marine. Whenever he was out of uniform he wore these awful joke shirts. A lot of them did, and it seemed to be a way for them to keep their lives on an even keel. It was just something I associated with Ty almost immediately after starting to write him.
Each book of the series is so different from the others, but there are still some of the same elements throughout. Do you have a favorite scene? (Mine is the tiger tattoo guy in Stars and Stripes — how in the world did you even think of that?!) Is there one that took you completely by surprise that just begged to be written?
Actually, the tiger tattoo guy scene took me by surprise. I wasn't even sure where it would fit when I wrote it; I just needed to get it down for some reason. There have been a couple scenes like that. I think it's a mechanism of the writing brain, spitting out random scenes when you get stuck on something. If you can use them in an actual book, it's a bonus. My favorite scene has to be in Ball & Chain. There are two that vie for top place.
You know we love Ball & Chain. You've said that there will be nine books to the series–are you sticking to that? (You know your minions would be likely to read Ty and Zane forever and ever!)
I am sticking to nine, yeah. The Sidewinder Series gives me some leeway with that, because Ty and Zane will still be present and having fun in those, but as for Ty and Zane's story arc, they'll be done in nine. Anything beyond would just be cruel.
We'll always want more 🙂 You've added some AMAZING secondary characters to the series — Deuce, Chester, Harrison, Nick — who's your favorite? (I am the BIGGEST fan of Preston you will ever meet, no lie! Seriously, the man needs his own book, is there any way I can convince you to give him one? Or even a cameo at some point? The world needs more Preston.)
My favorite secondary character was Nick, but he's grown almost into a main character, so he might not count. Liam Bell is right up there with him. I love that from sentence to sentence the reader has to question his motives, his veracity, his every action and word. I love writing a character like that.
We love that, too. Ty and Zane are such complex, layered … flawed characters. Which traits do they possess that are similar to you?
Ty has a lot of me in him. People say that all the time. He's sarcastic and blunt and can't sit still. Zane doesn't have too many of my traits because I didn't create him.
Your minions know you are a HUGE baseball fan. What will you be doing on opening day?
I will be in Savannah on Opening Day. We had a writer's retreat planned for that week that has since been cancelled due to various circumstances, but it's close to me so I'm turning it into a research trip. I'll be watching on my iPad by a pool somewhere.
Fun! Thank you for stopping by today, Abi!
Thank you for having me! For anyone who cares to follow me more closely, you can find me on Twitter, Facebook, and Tumblr!
**About Abigail Roux**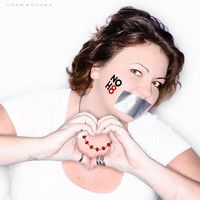 Abigail Roux was born and raised in North Carolina. A past volleyball star who specializes in sarcasm and painful historical accuracy, she currently spends her time coaching high school volleyball and investigating the mysteries of single motherhood. Any spare time is spent living and dying with every Atlanta Braves and Carolina Panthers game of the year. Abigail has a daughter, Little Roux, who is the light of her life, a boxer, four rescued cats who play an ongoing live-action variation of 'Call of Duty' throughout the house, a certifiable extended family down the road, and a cast of thousands in her head.
Find Abi Here: Website | Facebook | Twitter | Goodreads
***GIVEAWAY***
Abi brought some goodies to share! If you're following along, you'll be able to win yourself some goodies that might just save your life! We've got five Survival Kits in a Sardine Can, perfect for traveling and hiking or taking with you to remote island weddings where people might be dying. And we've got five sets of trading cards with original artwork and character work-ups for the less adventurous readers!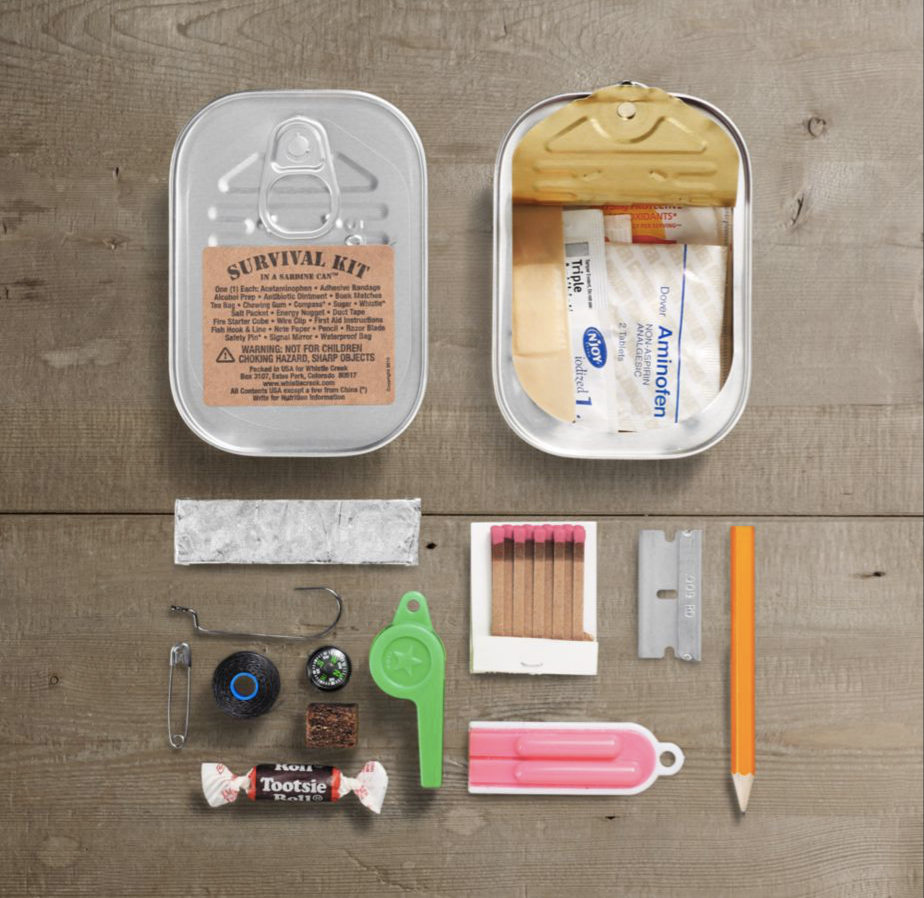 Every comment on this blog tour enters you in a drawing to win one of five Survival Kits in a Sardine Can or one of five sets of trading cards with original artwork. Entries close at midnight, Eastern Time, on April 1, and winners will be announced on April 3rd. Contest is valid worldwide. Good luck and don't miss the other stops on the tour!
Related Posts